Showing newest entries, #1 to #4 of 4, with tag #final_fantasy_v.
lol a month
2017-11-17
Hey everyone~ Remember when I said I was about to post again like... a month ago? XD Well, it's happening now. Life has been restless for a while, but now I'm good to go, I think.
I'm going to be making a few changes 'round here, though! Basically, a lot like the "problem" I had with doing SCARLET GRACE, I'm trying to force myself to do stuff I don't want to do, and unless I'm in perfect health, that's pretty much making everything way too overwhelming and intimidating and I'm just getting nothing done at all.
So, here's what's going to happen.
I'm going to be cancelling the Four Job Fiesta diary. It's... honestly super boring. I love FF5 but it's not that fun to write about, and the 'challenge' ended up being super easy and repetitive and it's just way too difficult to write an entire diary about. Every comment on the story is "just go with it" and every comment on the gameplay is "there were no troubles."
I'm going to be putting Tokimeki Memorial 3 on hiatus again. I keep starting this project and quitting lol. But I'm just super not feeling it right now.
Which means the only 'active' diaries right now are going to be ROCKMAN and Save the Homeland. ROCKMAN is nearing completion, and after that, I'm planning on going back into either UNLIMITED:Saga or SaGa SCARLET GRACE.
I've also joined a group playthrough group (lol) at GameFAQs, and we're starting Lufia II. I kinda want to cover it, but I don't know yet. I'm also considering starting a "mini-diaries" section for much less detailed diaries, but that could always just be blog entries, so maybe not.
Anyway, hooooope to get back into the rhythm soon, but I'm playing MMOs with my brother and my friend now, and Pokemon is coming out today, so... who knows lol.
Comment if you have a preference of unsaga vs sagasca! I kinda feel like playing both equally, so if there's any demand, I'll play that one. SCARLET GRACE will be an Urpina playthrough, and UNLIMITED:Saga will be the final playthrough with Ventus!
Where have all the updates gone?
2017-09-01
HEY FRIENDS.
So, I haven't updated in like... three weeks?! Well, other than the update I just posted today (new unsaga entry~ check it out).
Besides the normal health stuff (which is kind of an all-the-time thing) I was also trying to get my FF5 playthrough done for the end of the Four Job Fiesta. I did! And my victory was verified, yay~
I'll be continuing to update the journals on it. I've also been heavily working on getting ready for the newest play diary that I'll be adding to the site -- I know, I know. I already have three going and I can't even keep up on them properly. But, uh, there are times I become super hyperfixated and it's pointless to try to work on anything else.
Also I had another obsession unrelated to this site, but luckily the initial fixation of that has at least worn off where I can get back to work.
I'm also thinking of trying to get back into streaming again. I'm thinking of making Wednesdays in general a 'chill day,' spending the daytime catching up on stuff I'm watching (which is pretty much Hello!Station, 205Live, and sometimes RAW and Smackdown, and then maybe some Star Trek of course) and then streaming the rest of the day. I did stream the other day, playing ROCKMAN, and a few people came even though it was my first time ever streaming on YouTube, so that was cool (twitch was dead idk)
I kinda like the YT streaming, honestly, so maybe I will move over there...? But I have a lot of friends on Twitch, so IDK.
Anyway, now that the playing of FF5 is completely finished, I'm going to be posting a lot more entries. Judy's scenario is almost done, too. I really need to play TM3 again lol... I stopped playing after the xmas party so there's not any more to write.
Update number ONE
2017-07-06
My first update since launch... *tears up*
Thanks to everyone who checked out the site yesterday for launch day, and to everyone who helped me find bugs and stuff during the soft launch!
UNLIMITED:Saga is going swimmingly; I'm updating with a new chapter today and have played a bit past that, too. I'm past the point where Laura's story path diverges in my own playing, and it's fun because I've never seen one of the story paths before because I always do the same one every time I play lol.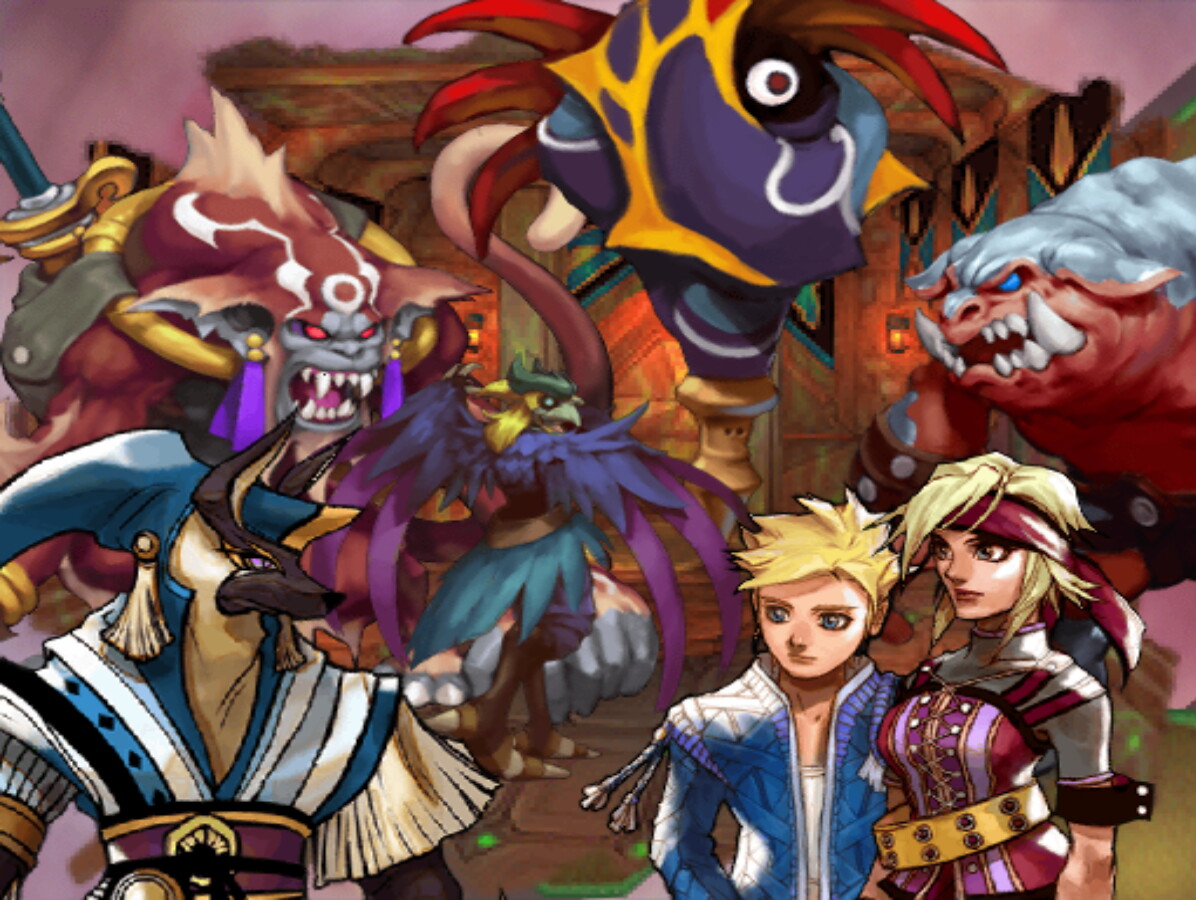 The new chapter is fun; finally we have our big showdown with Dagul Bos :) You can read it here~
But yeah, FJF should be updated again some time this weekend probably? And then TokiMemo3 will have to wait until at least next week because I didn't really have time to play this week... but I'm looking forward to getting back into it.
Anyway, so what's new with the site??? Well, other than the new unsaga diary chapter and this blog entry, I fixed a couple little bugs that weren't caught (like, uh, in the SaGa dropdown menu, it had "Mega Man Legends 2" between SG2 and SG3 wtf XD it was a copypaste mishap I guess) and I added FJF to the Play Diaries menu thing. It's yellow because it's a special event thing~
I also edited some CSS so images would display properly in blogs. If the images are huge and you've visited before now, try refreshing the page~
LAUNCHIN' HARD!!
2017-07-05
Welcome to ThaaoNET!
I'm really excited to have finally launched the site... It's been... quite an adventure to get to this point.
This site is intended as a place to host the various things I want to share online. Right now it's pretty much just the play diaries, but I hope to add more as time goes on~ And of course I'm actively updating the play diaries.
This originally started as just me sharing my gaming experiences on a personal blog, but they got kind of ... big, and so I decided to make a site for them. I had been wanting to make a site for some other stuff at the time, too, so I figured I'd just make one site for all my stuff. A me site. Hehehe.
To celebrate the launch of the site, I've also decided to take part in the charity event Final Fantasy Five Four Job Fiesta, and you can find my play diary for that over here.
If you want to stay updated without having to check the page for updates, feel free to follow me on Twitter. I'll try to actually use it now that I have things to update about hahaha...
Thanks for visiting and I hope you find something to enjoy here~~