Showing newest entries, #1 to #1 of 1, with tag #neville.
Still Our King
2017-09-29
Hey, friends. So, I know I said a new series was going to start 'very soon,' and I actually had planned to get it up this weekend, but... I didn't get enough gameplay done to make an entry yet. While I did play a lot, there's a lot of repetitive chore stuff in Harvest Moon, and it would be a really boring diary to be like "Today I watered the potatoes again. Still haven't come in." and stuff like that XD
But!! I did a thing!! I actually got out my Wacom and not only started a project, but finished one! To be honest, I have no idea how I did this at all, much less in only three evenings. I was trying out a few new styles and techniques and I really think I'm refining my painting skills.
Anyway, here it is: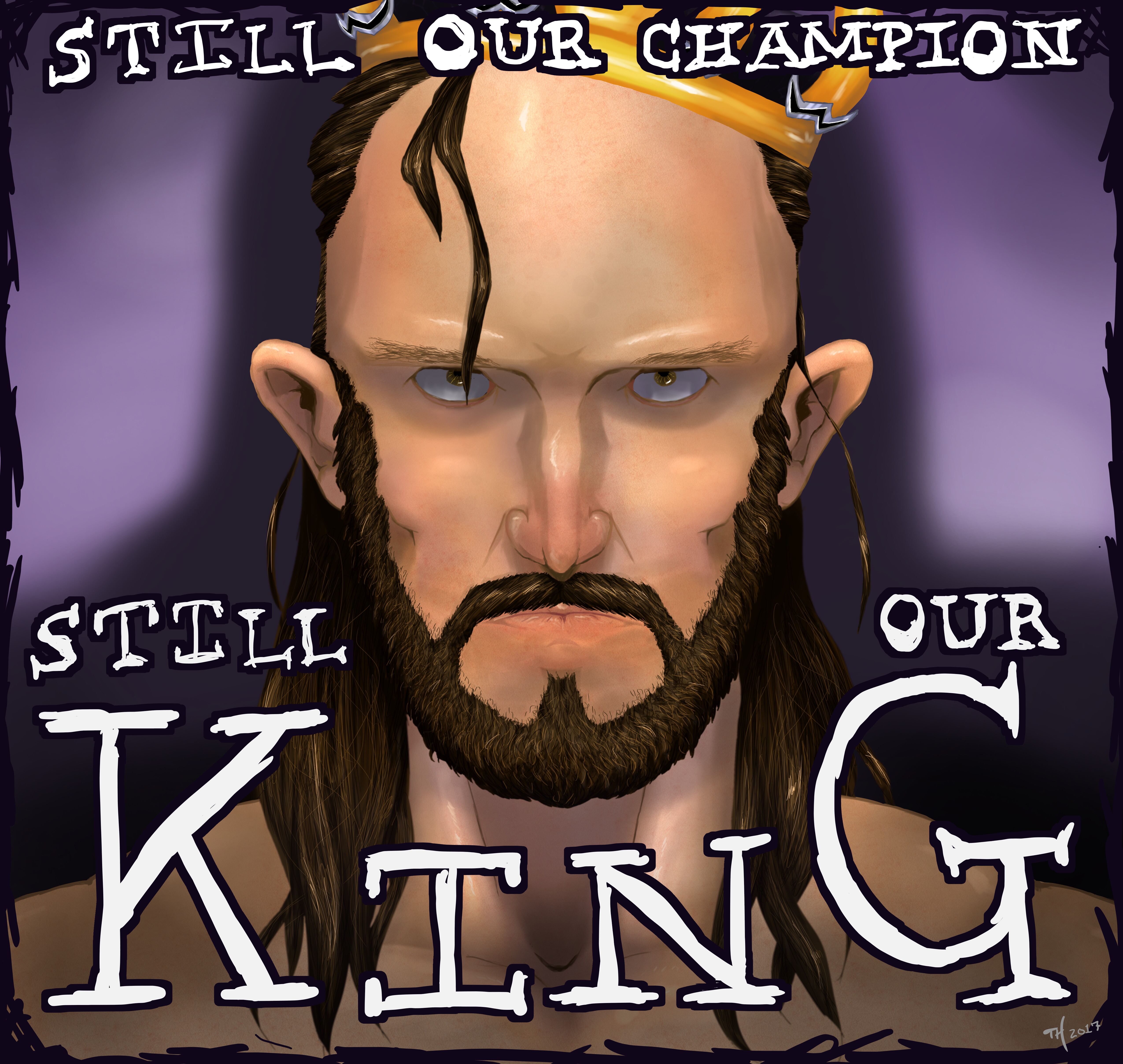 If you follow me outside of ThaaoNET, you probably have noticed my recent obsession is the WWE Cruiserweight Division, and I've been ridiculously engrossed in the recent happenings (and have way too many feels about it). If you know anything about it, you know exactly what I mean, and if you don't... well, I don't feel like explaining it all here, soz lol.
Anyway, the King in the pic is Neville, who I love very very much. There are rumors he might be getting pushed to the Raw main roster now that he's lost his title (which would be such a kick in the crown jewels to us 205 fans because we all love Neville), but honestly I would much rather have 205 Live become a huge hit show with Neville still as a primary member of the roster. But it has had struggling ratings, and the ratings are going up now but only because the show's going in a different direction that doesn't involve Neville reigning as champ.
I used FireAlpaca with default brushes and a few brushes I made myself (which are just modified defaults). I used a seamless human skin texture that you can see overlayed in some parts -- this was from Giles Hodges's textures. Reference pictures were from WWE's official site and screencaps of 205 Live.
If you want to see the full-res and/or without the writing and stuff on it, here's full-res and alt versions:
Full-res
Full-res textless/borderless
Full-res Neville only
Thanks for stopping by :D Should be getting some more episodes of ROCKMAN and Final Fantasy V up this weekend. And maaaaaybe I'll play a bit more Harvey enough to write up an entry for it this weekend, too.