Chapter 12
Of What Androids Dream

This week was... fairly uneventful. I don't really know what I should be doing, so it was just a lot of farm work, some foraging, a lot of early nights... I hardly even went into town. The end of the week, though... But I guess we should start from the beginning.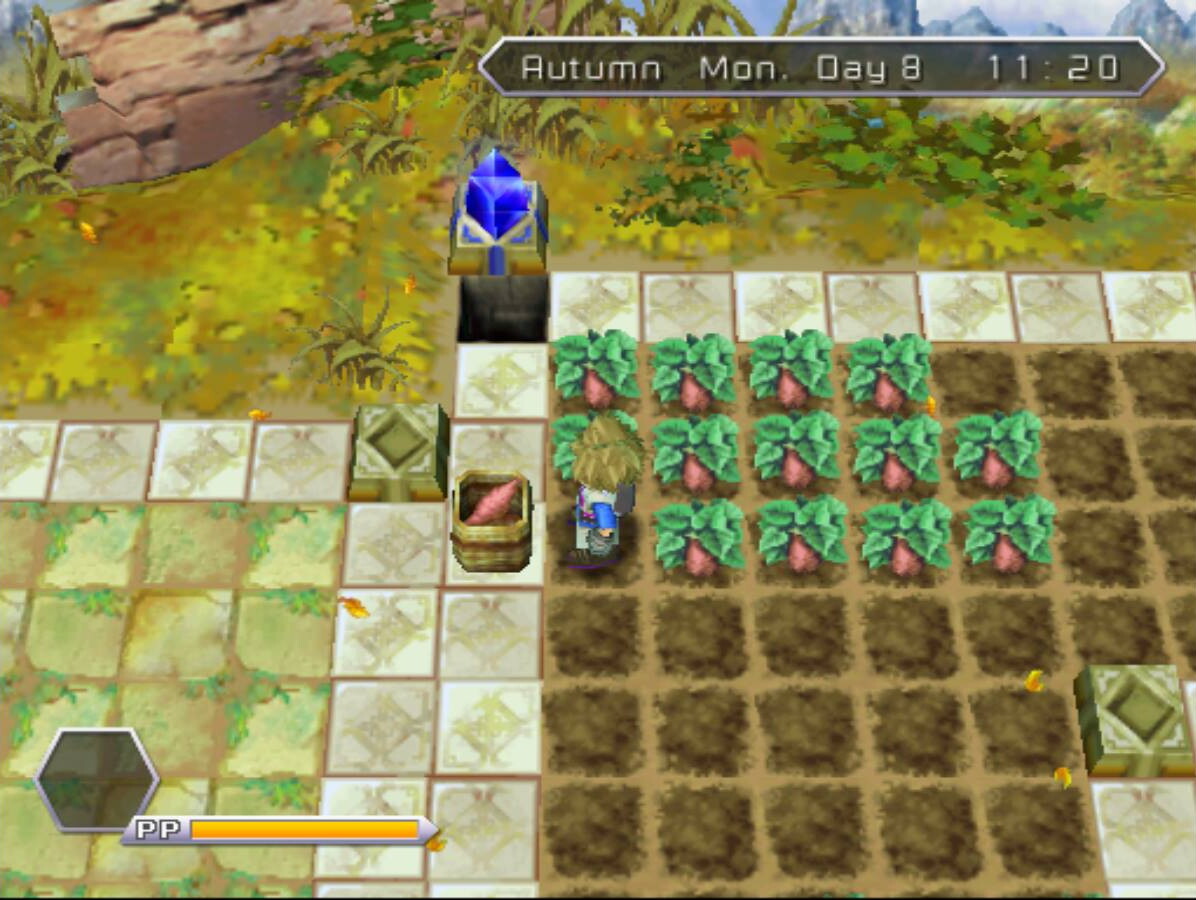 I was able to pick the yams and eggplants that came in last week that I couldn't get to because of the peppers.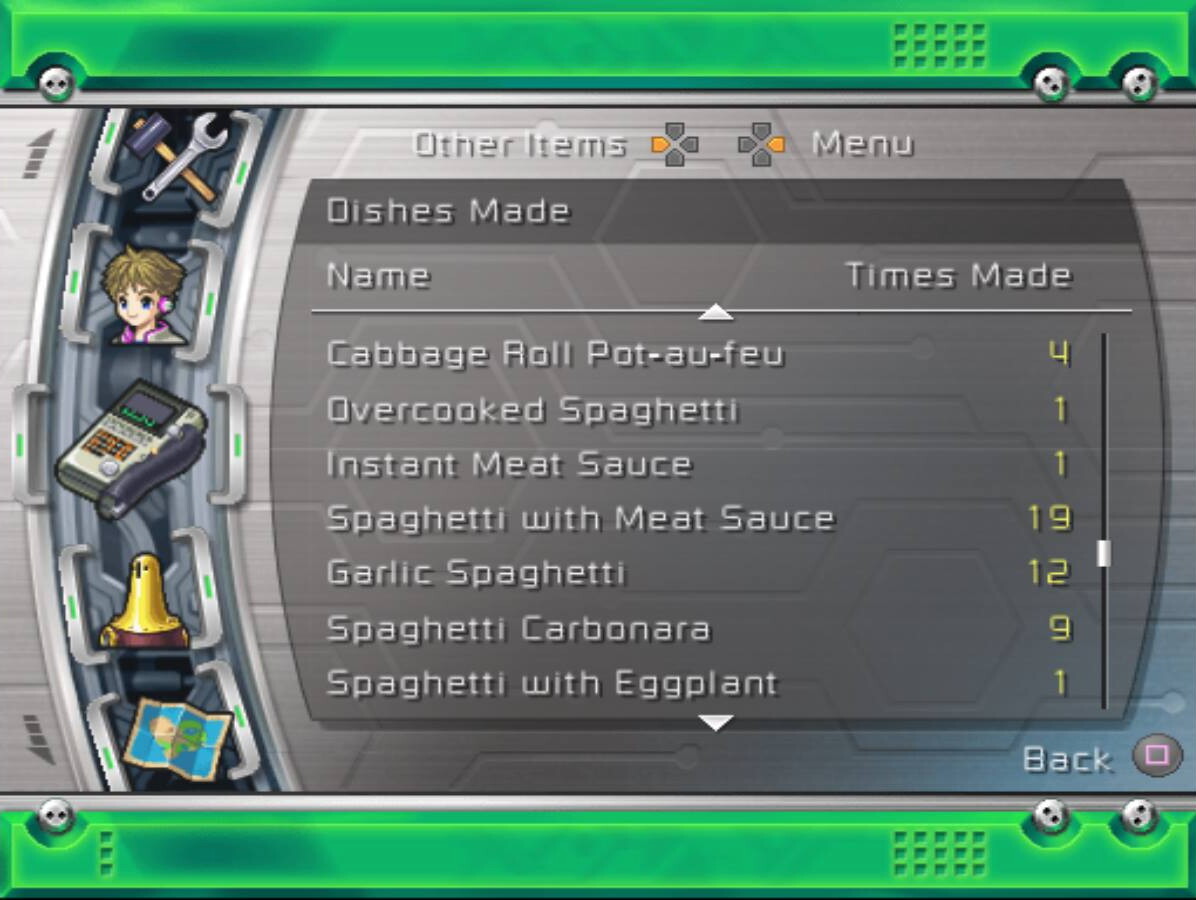 After shipping some eggplants, I was able to cook some eggplant spaghetti! So I've finished all the spaghetti dishes, and now I just have two cakes and a fruit juice and I'll have cooked all the recipes...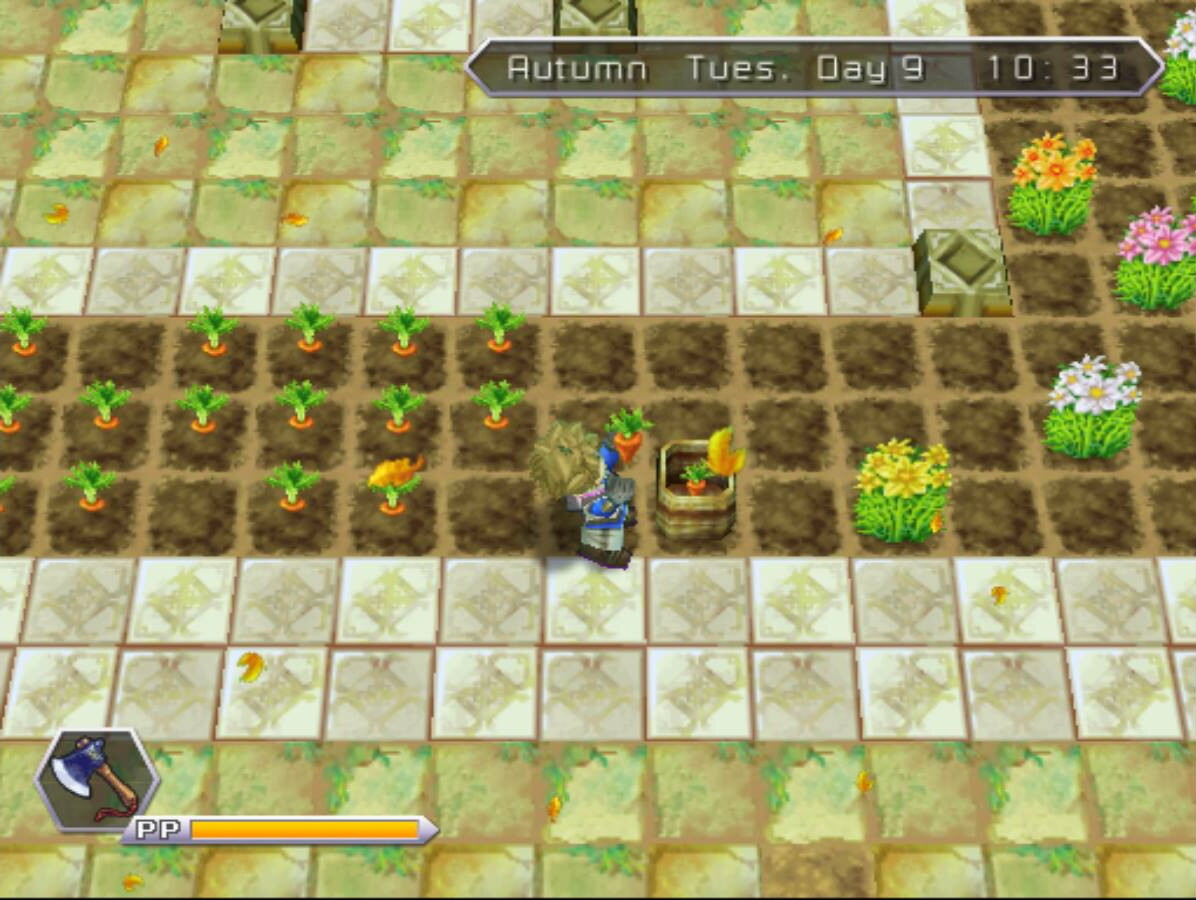 Carrots came in, too, as well as the cosmos. Look at the little carrot... it's so awkward and short and sharp???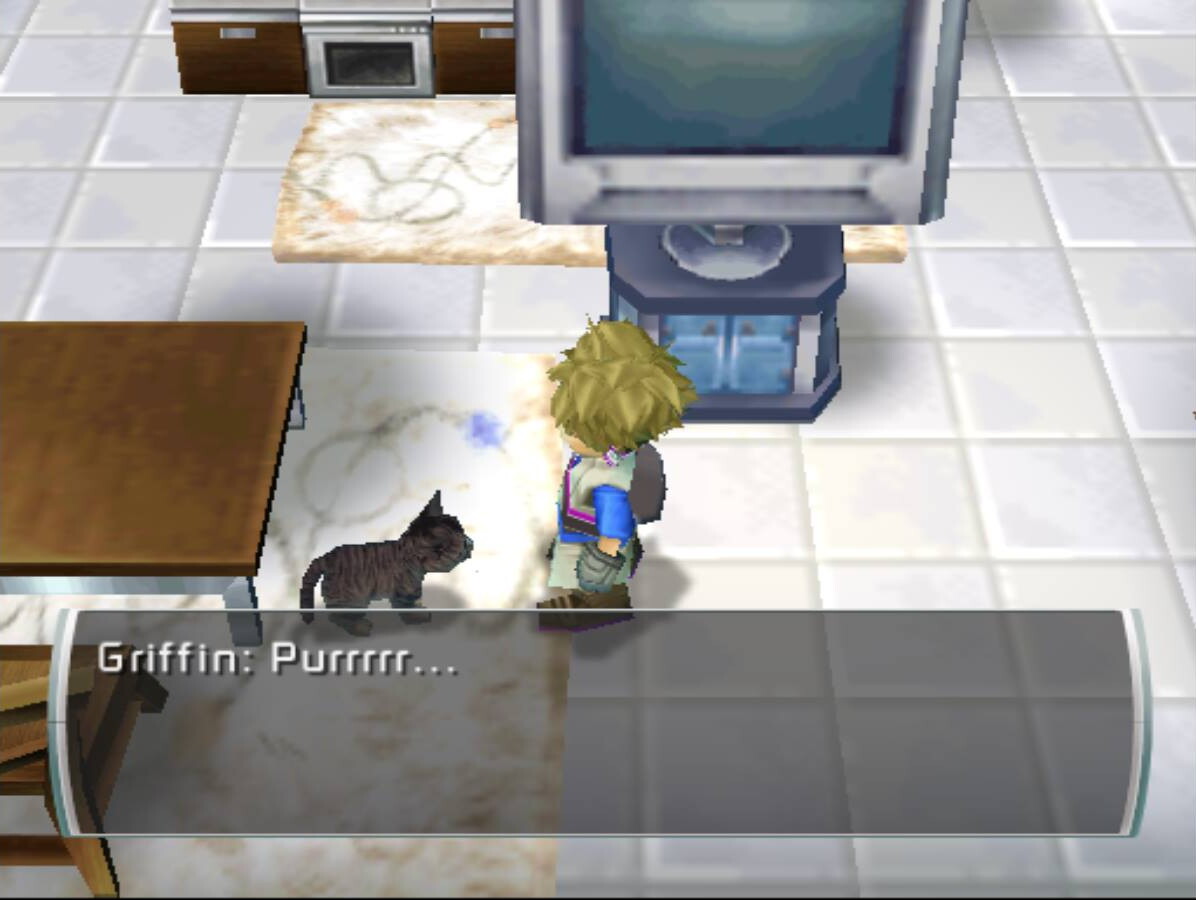 Griffin was wandering around the room, instead of the bathroom! Yeah, this week was that boring, this is about the most exciting kinds of things that happened... well, until the very end XD
Also Griffin sleeps in front of the kitchen if you wake up at 4AM.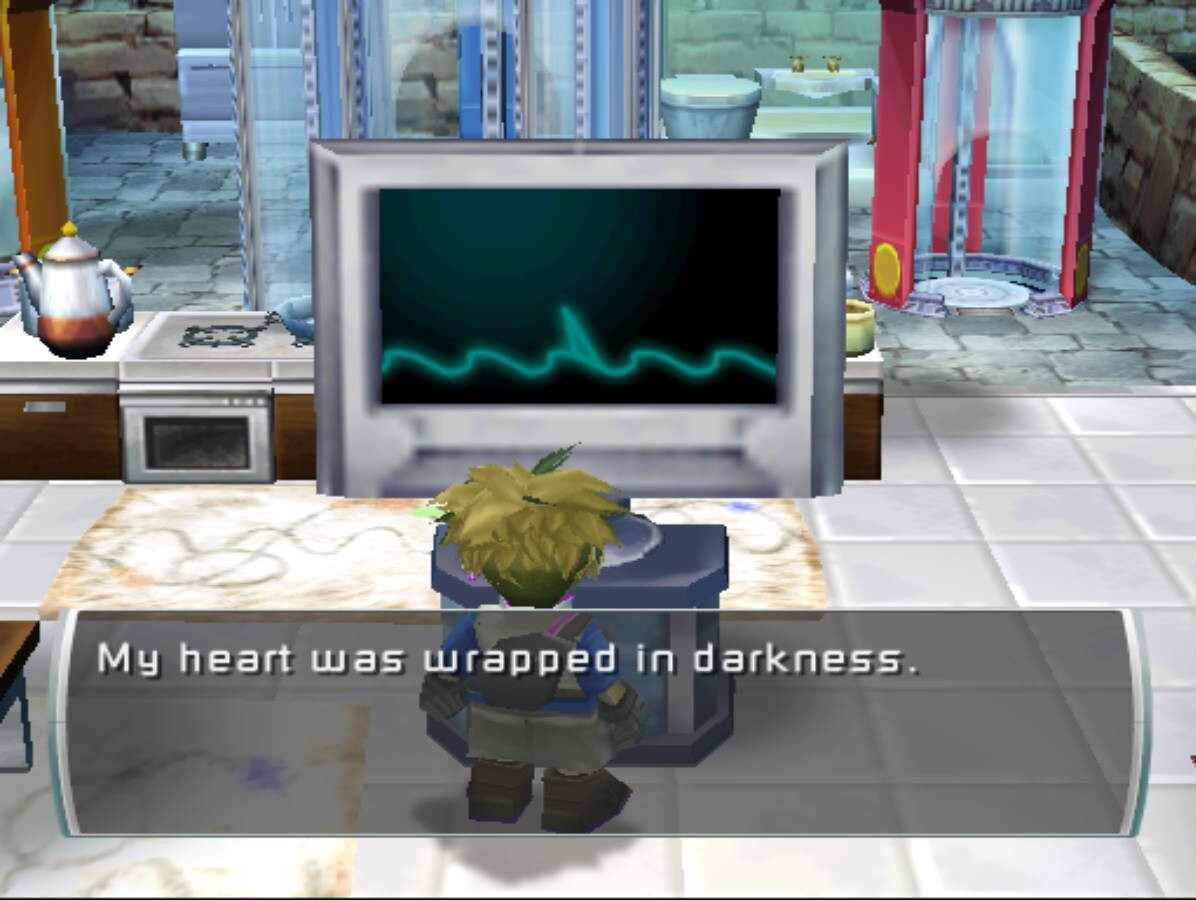 MELANCHOLY WOODS!! Basically this episode, the narrator said that after the accident that killed their siblings, they decided to throw away all their feelings and become a robot. They were examined by many doctors but they didn't pay attention to them or care what they said because they were a robot now lol.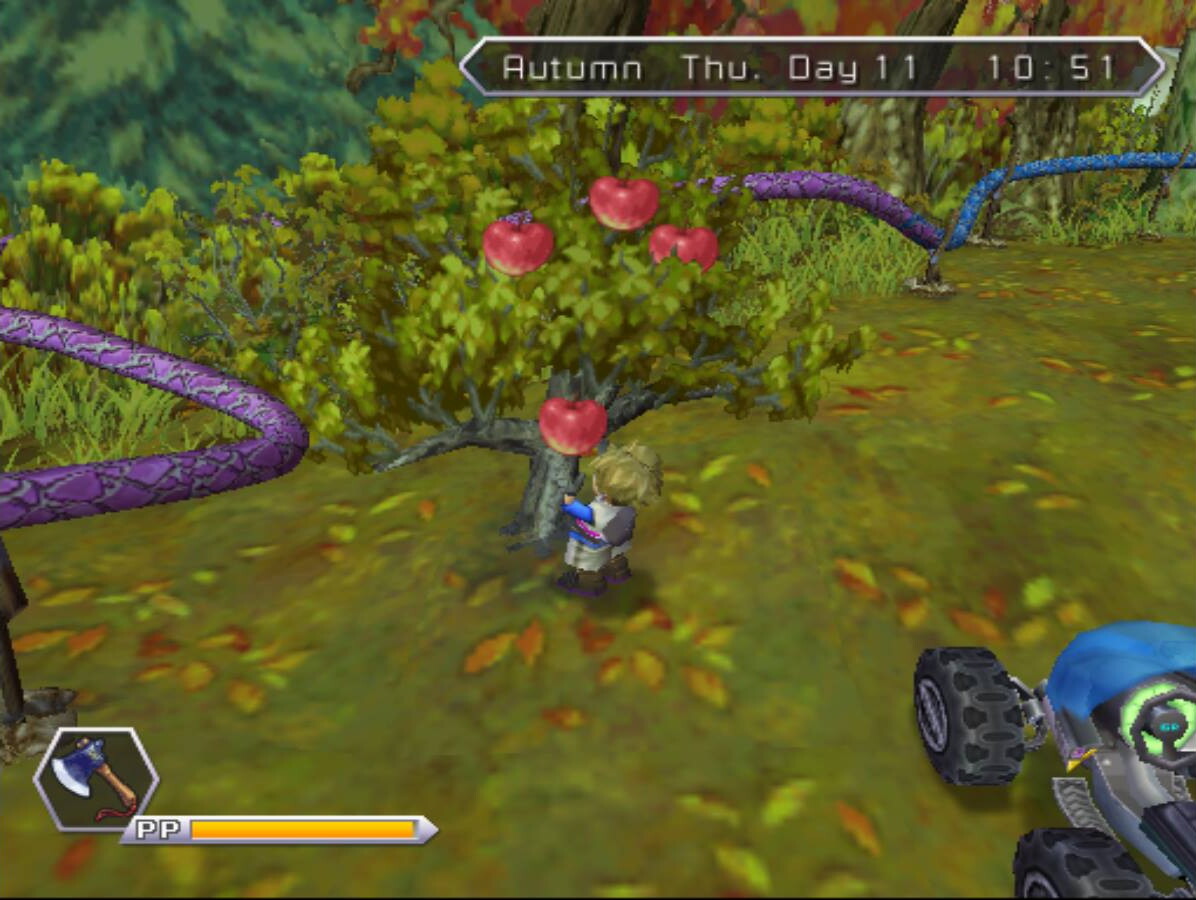 Apples :D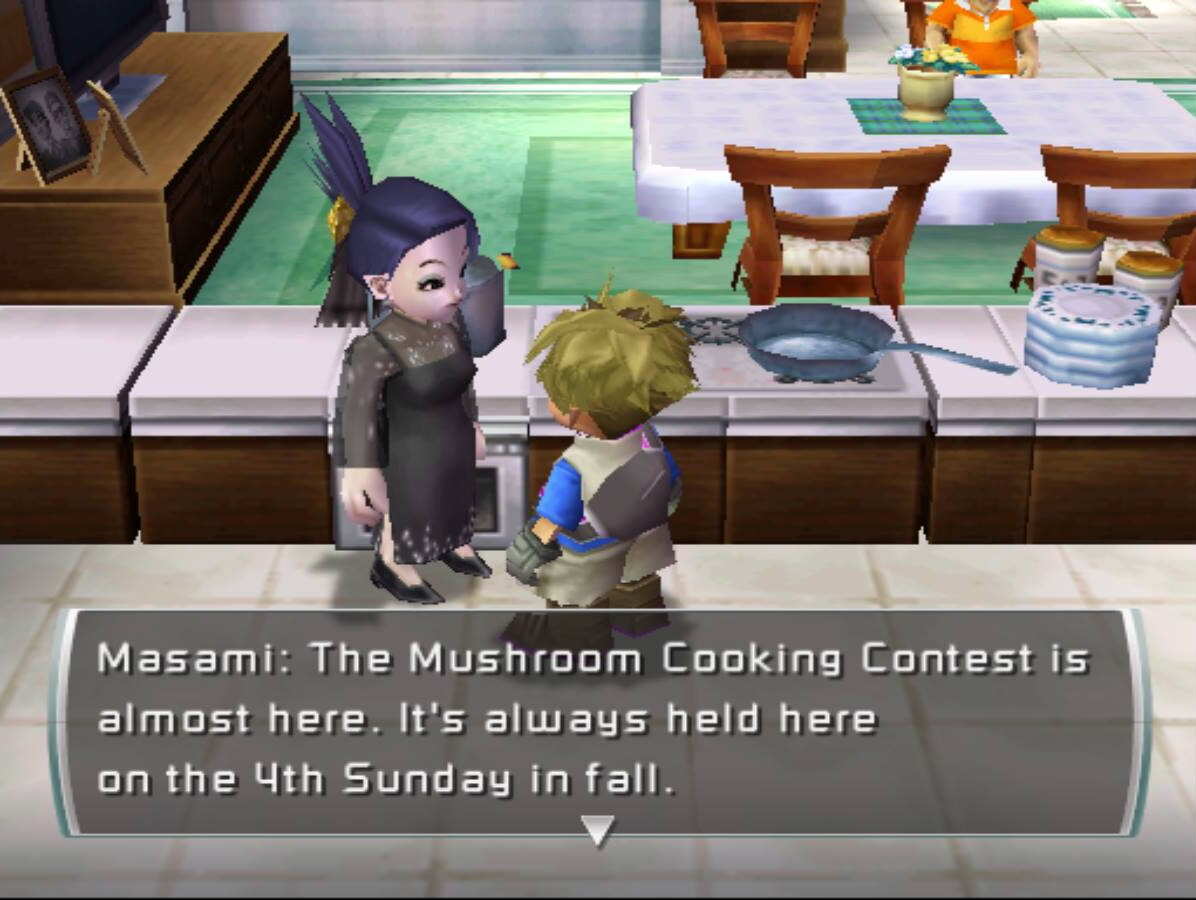 I went into town on ... Thursday? I think? To see if anyone was saying new stuff. Everyone was saying the same old stuff so I got annoyed and left. Masami did tell me about the mushroom cooking thing... why is she always the "say nothing but tell you about festival" character -_- Especially when she's one of the few characters that actually seems story-relevant...???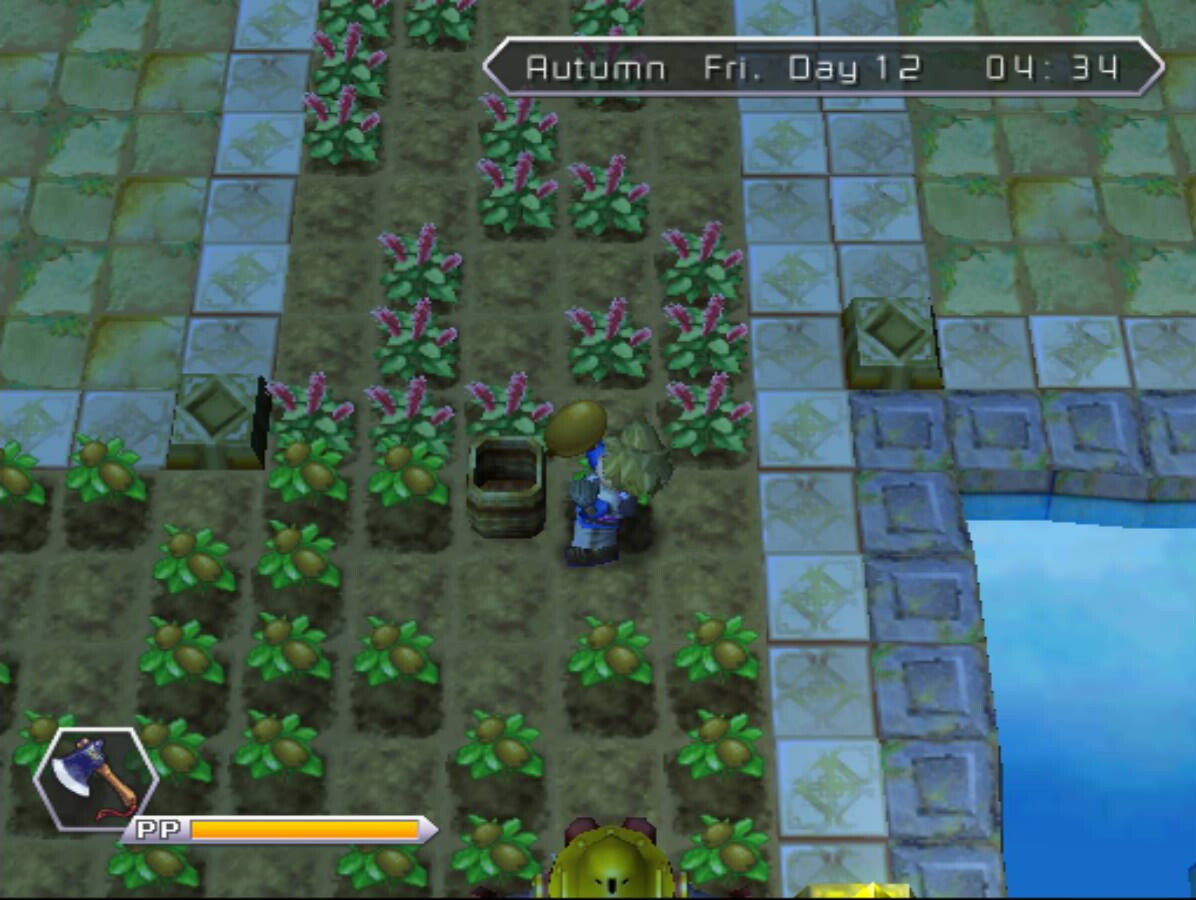 Kiwis came in. I made over 8000G in one day from these XD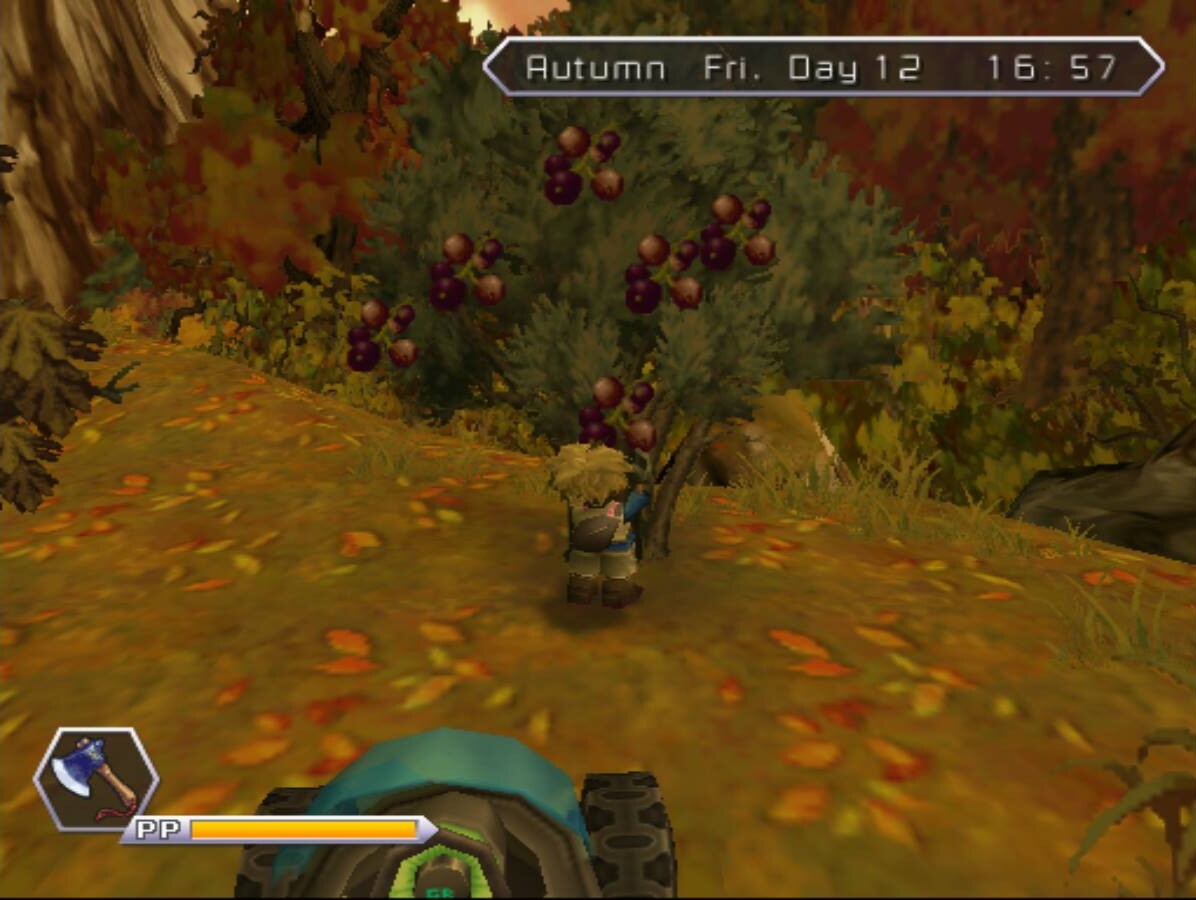 Found some olives... these sell pretty well.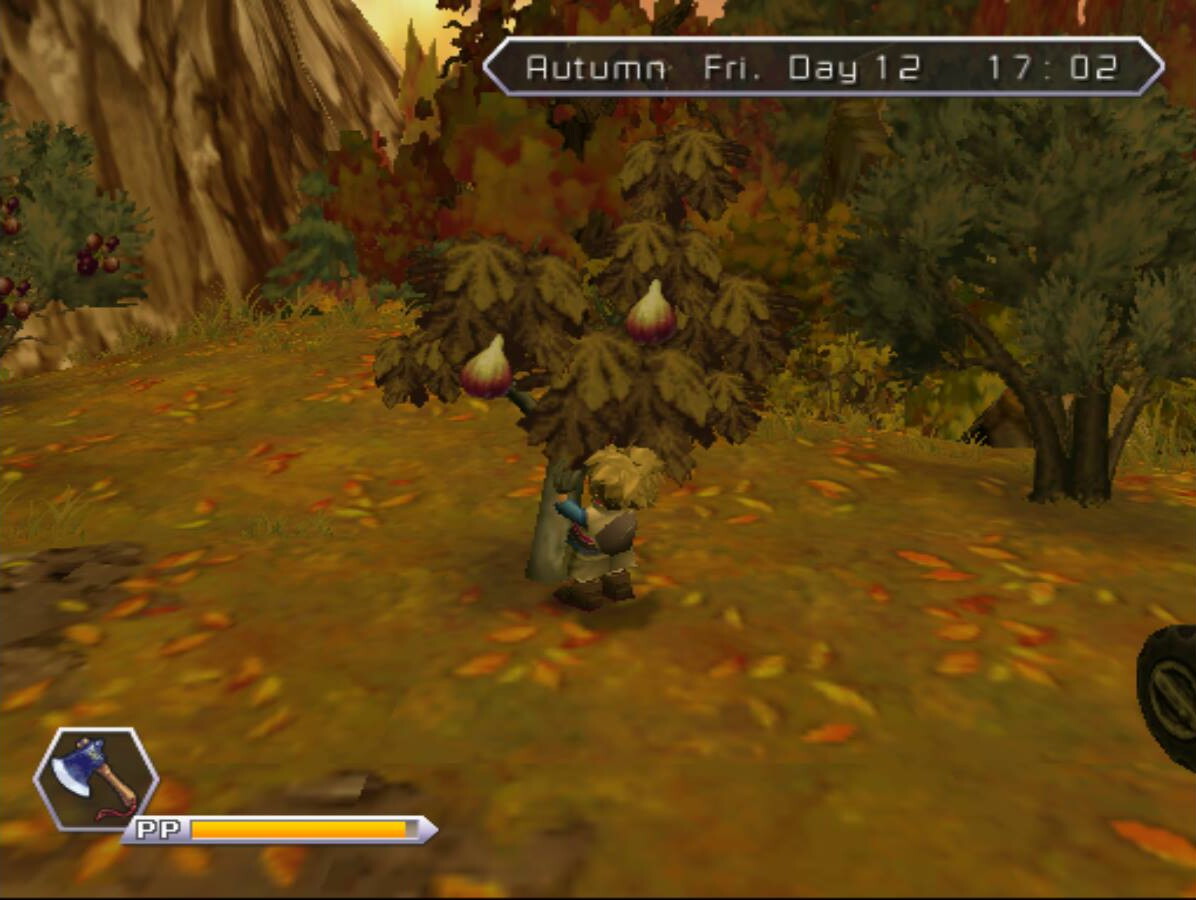 Figs. They look like clams in a tree.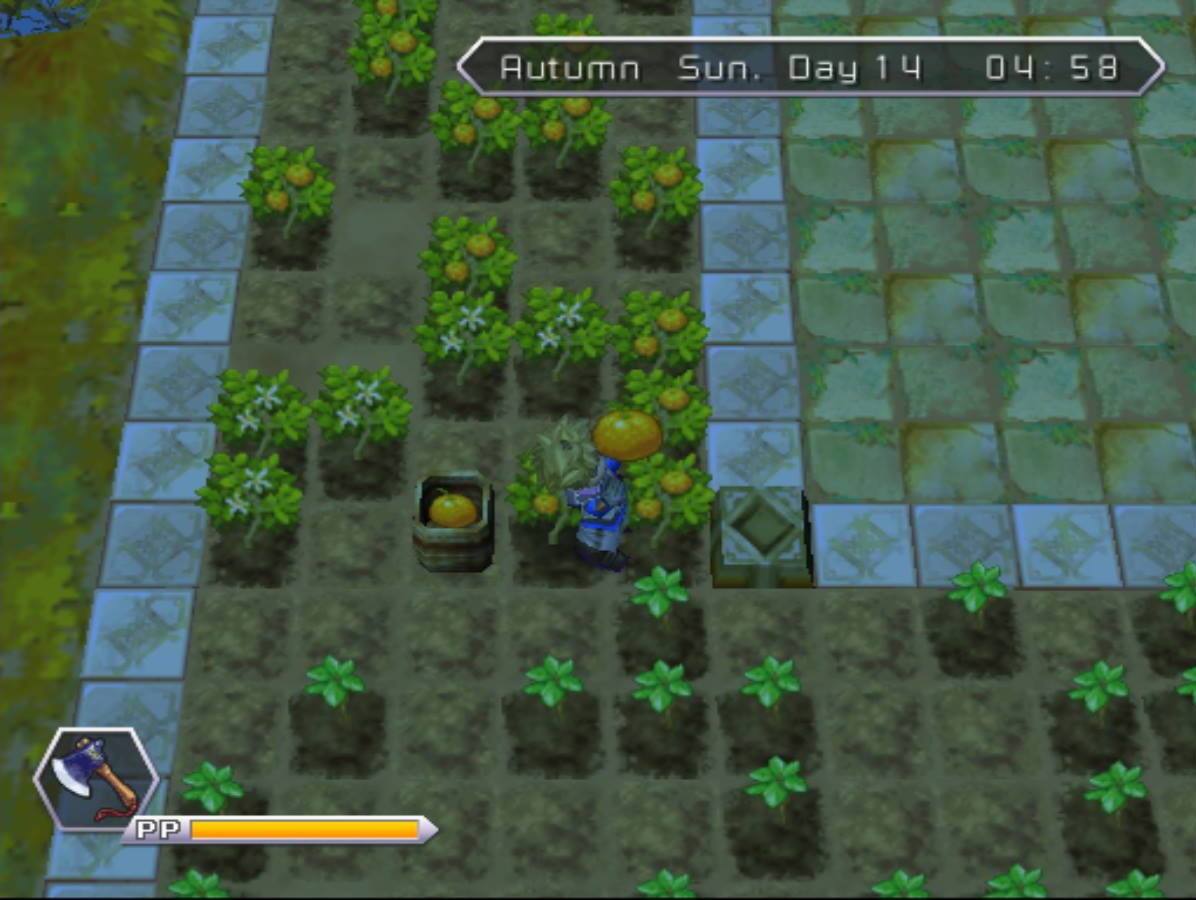 Whatever the heck these are. Tangerines? I don't remember lol.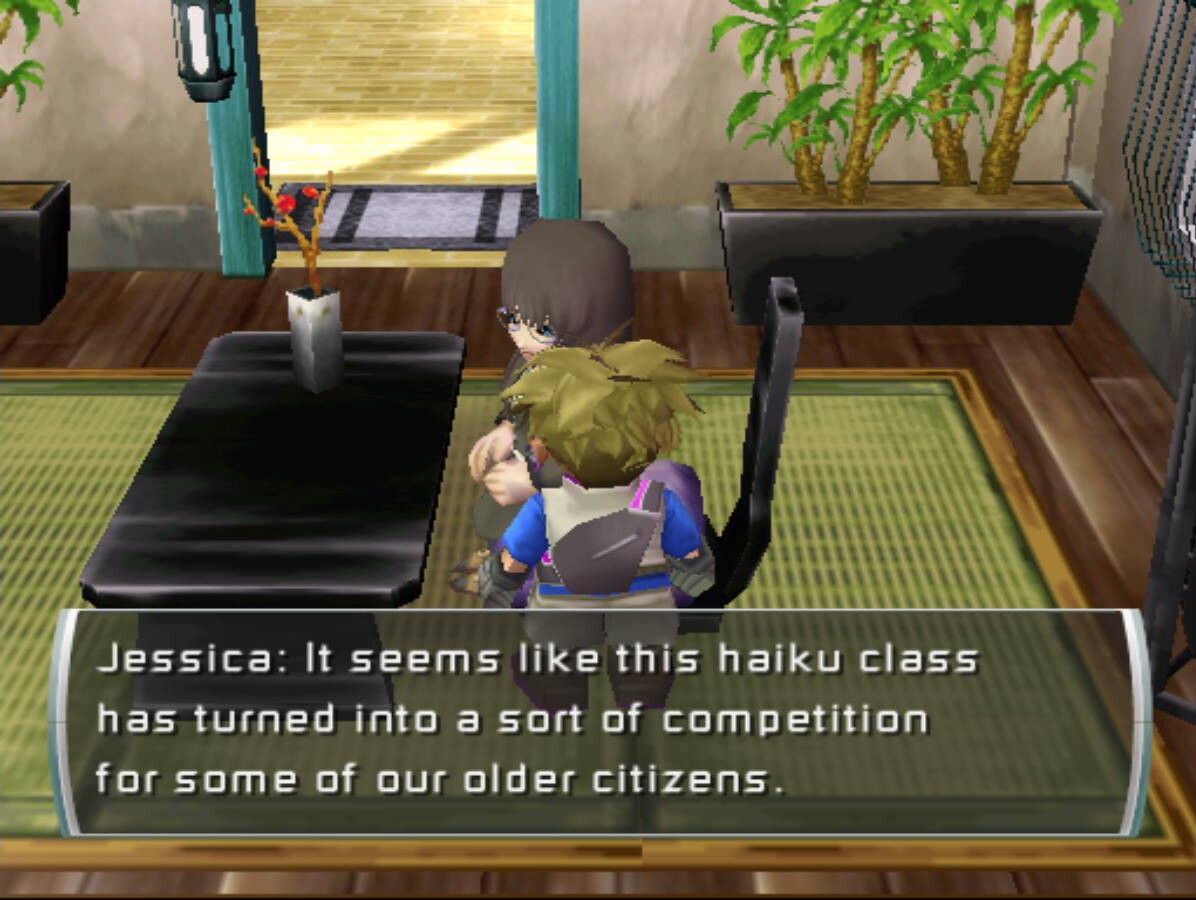 Poetry class was different! Apparently the old men are competing now and distracting from the class, and Jessica is sad. Poor Jessica :(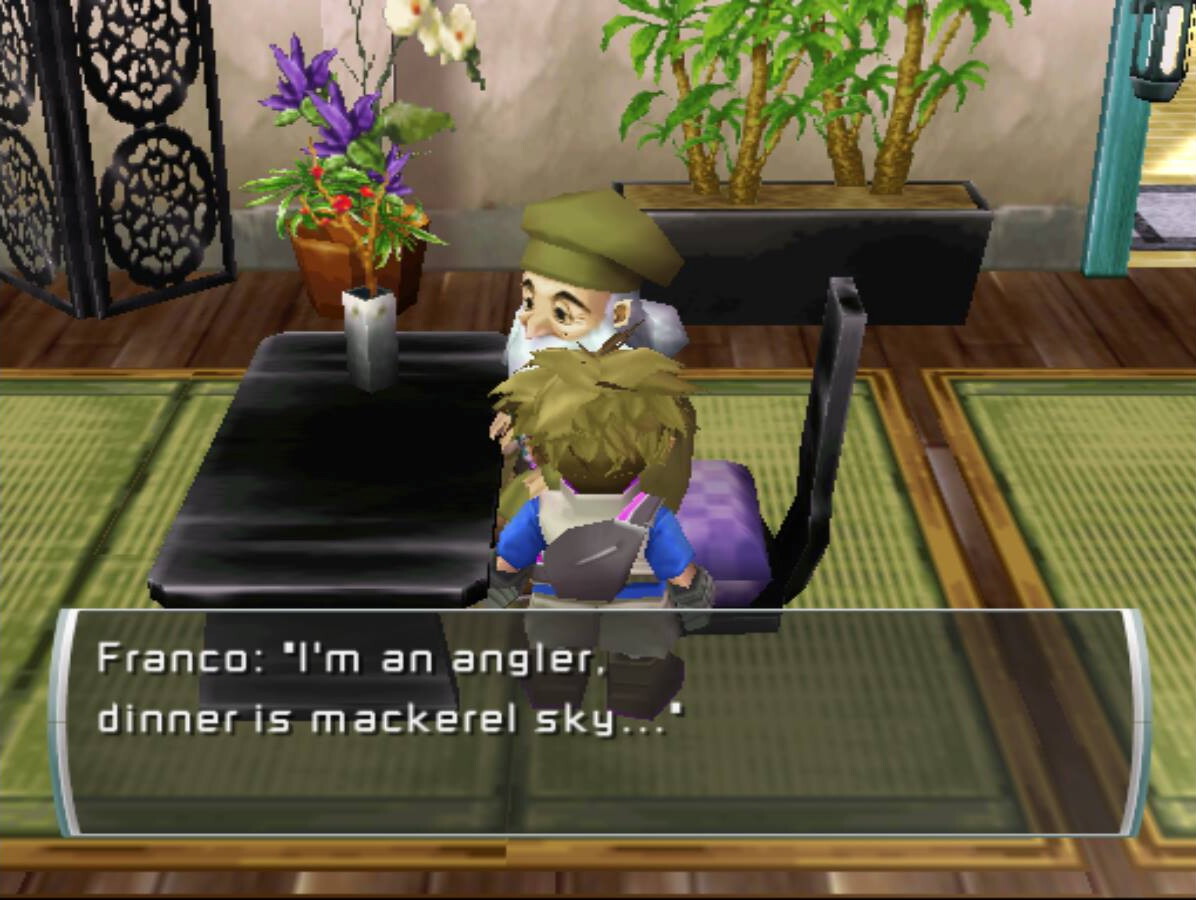 I appreciate that dinner is mackerel but wtf even is this???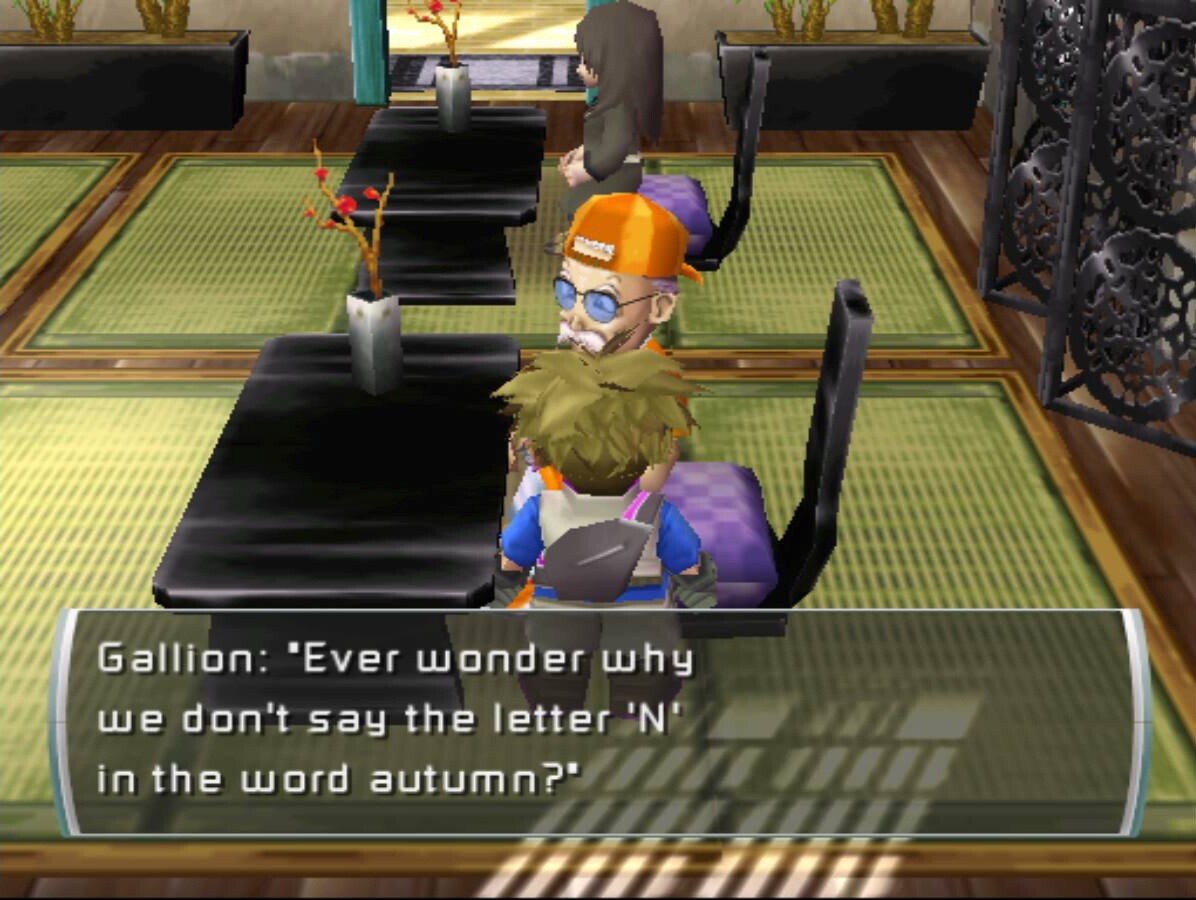 ... This is what you guys are ruining Jessica's education over????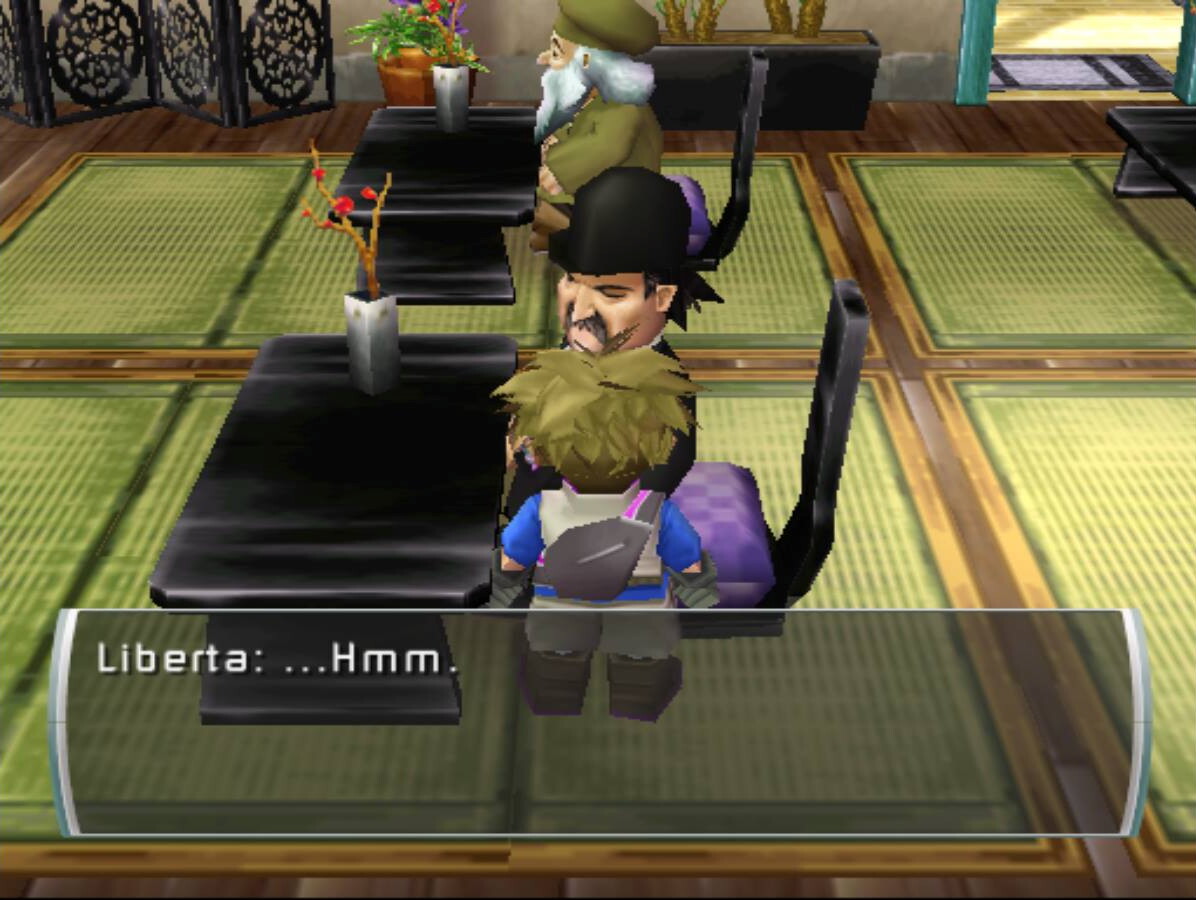 ....!!!!!!!!!!!! But Liberta is writing poems now too!! Instead of just saying stupid stuff about how he's there not-for-Masami!!! Of course he writes about wine... But hey, this is cool XD It's only the first two lines... maybe all this time NOT participating he takes long to write them now XD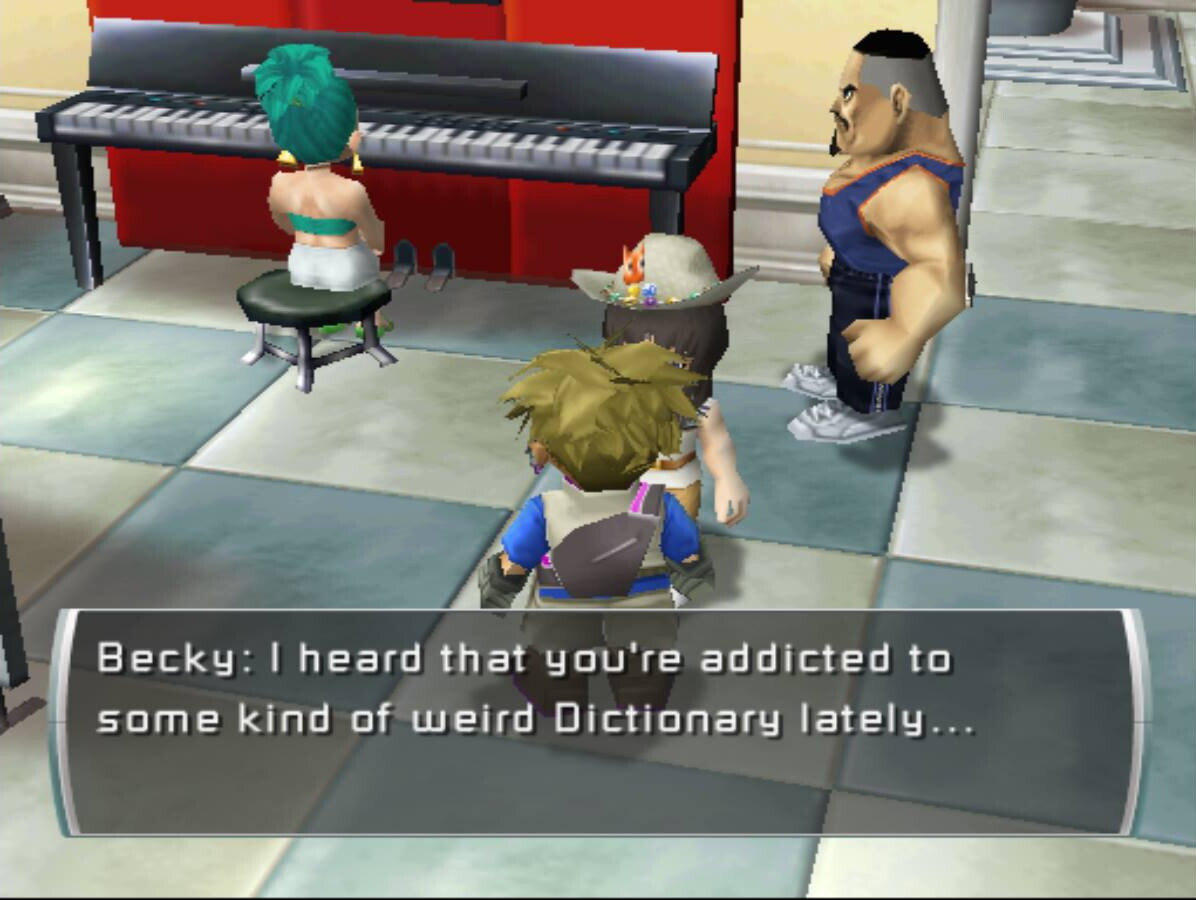 OK, this is where things start to get ... interesting. I go to see Max and Nana at music class, and talk to Becky and she mentioned that I'm into Liberta's dictionary hahaha.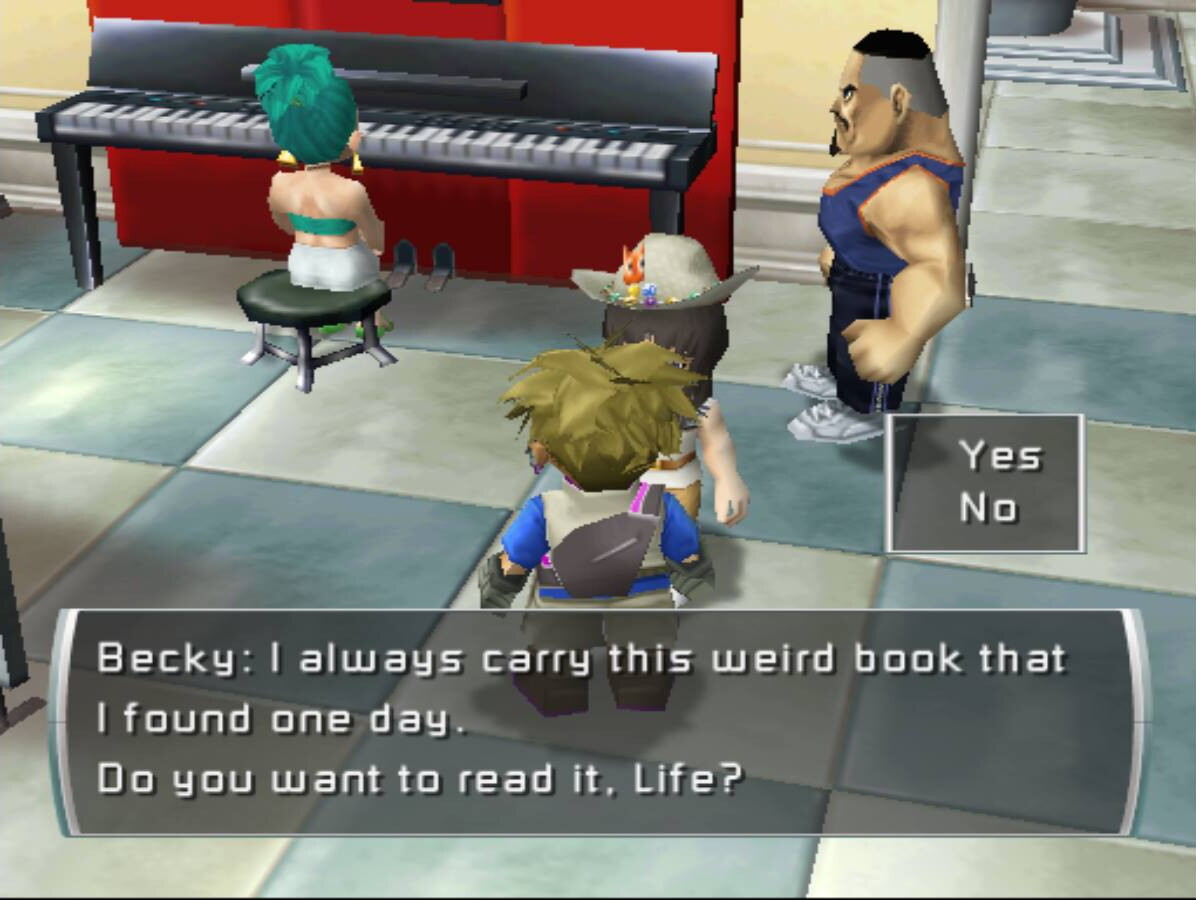 But then she tells me she has a weird book and asks me if I want to read it...?? So I say yes...
Basically it is this story about this kid who failed their college entrance exams or something? idk but they failed some stuff really badly and were depressed and on a train, and a mysterious old dude said he should smell this white rose and it would make him pass his test or whatever. So he did, and the next year he passed the test... but then woke up and it was a dream? lol...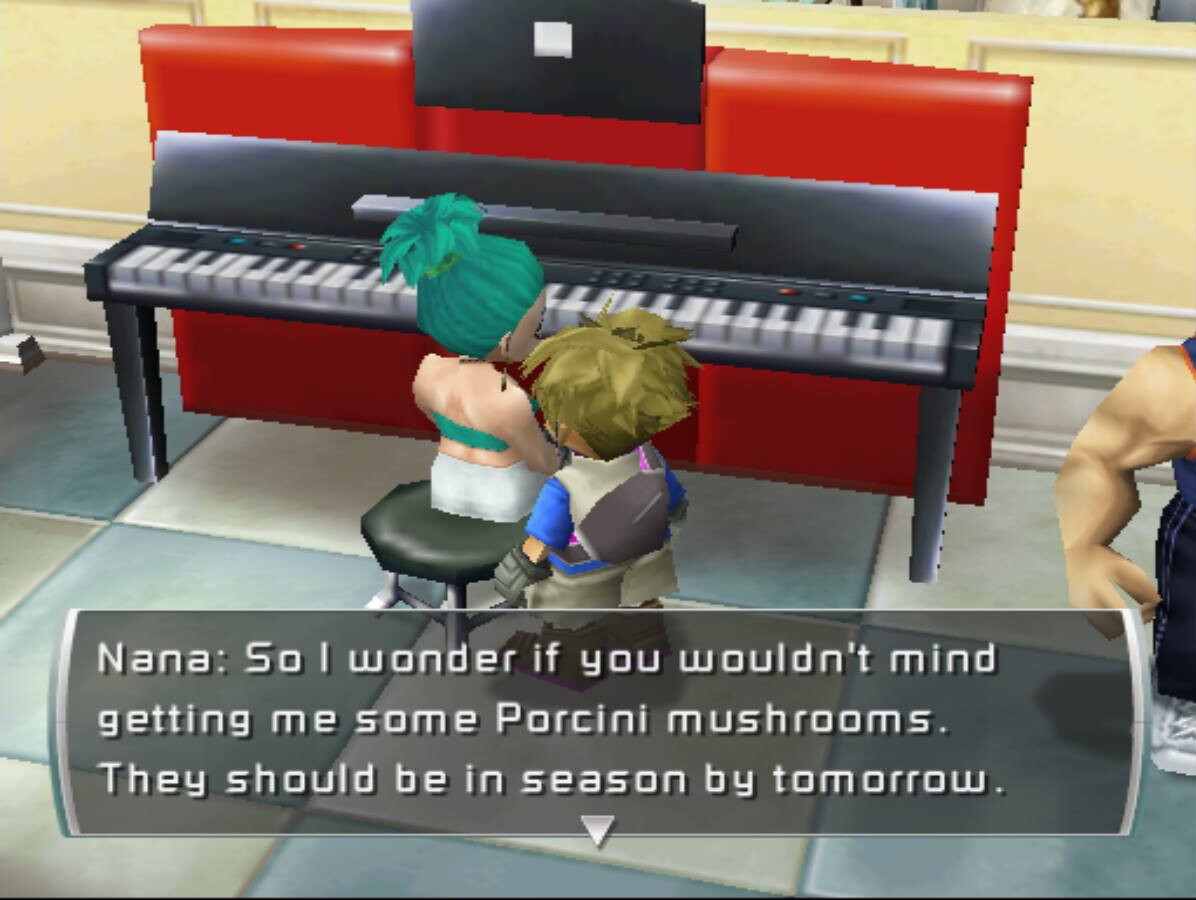 Nana asked me to get some mushrooms for her for the contest. I need to get 100G of Porcini; I mostly took the screencap to remember. I guess that's my goal for now... Next Sunday should be the contest. Hopefully the Nature Sprite of Memories comes back out for that LOL. Maybe he really likes eating mushrooms...
The Sunday Surprise was just Hope telling me that there'd be a contest the next week, and that Nana had something to ask me. It was just two lines lol. That's it.
Anyway, when I went to bed that night...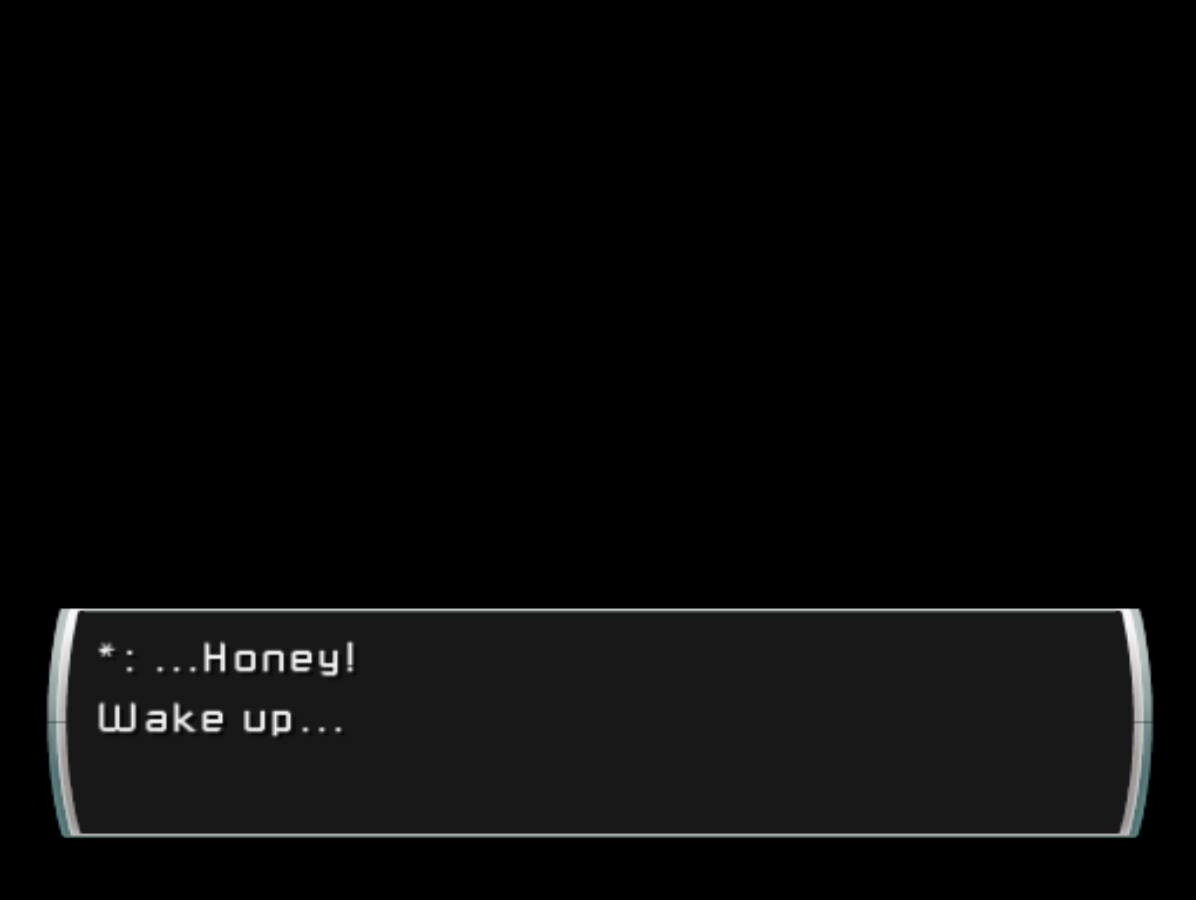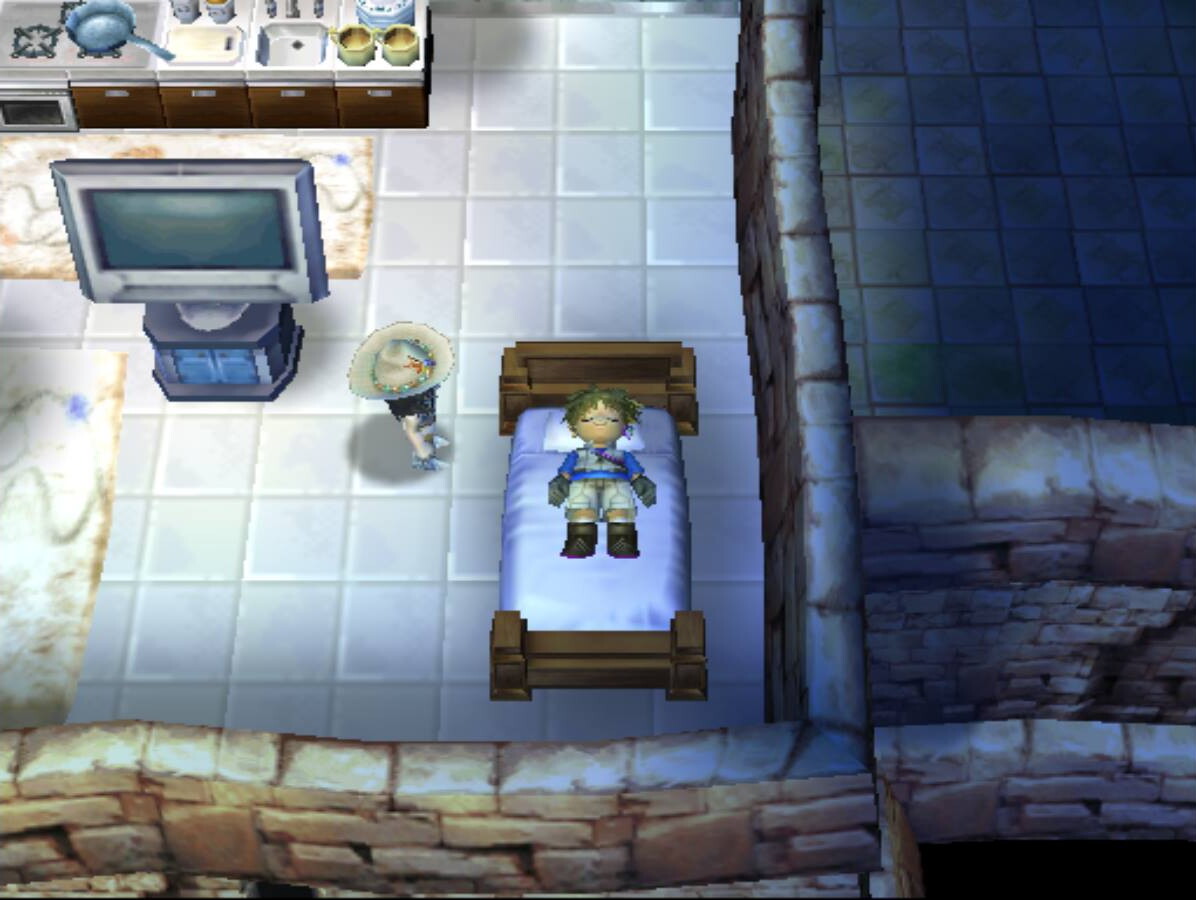 This happened???????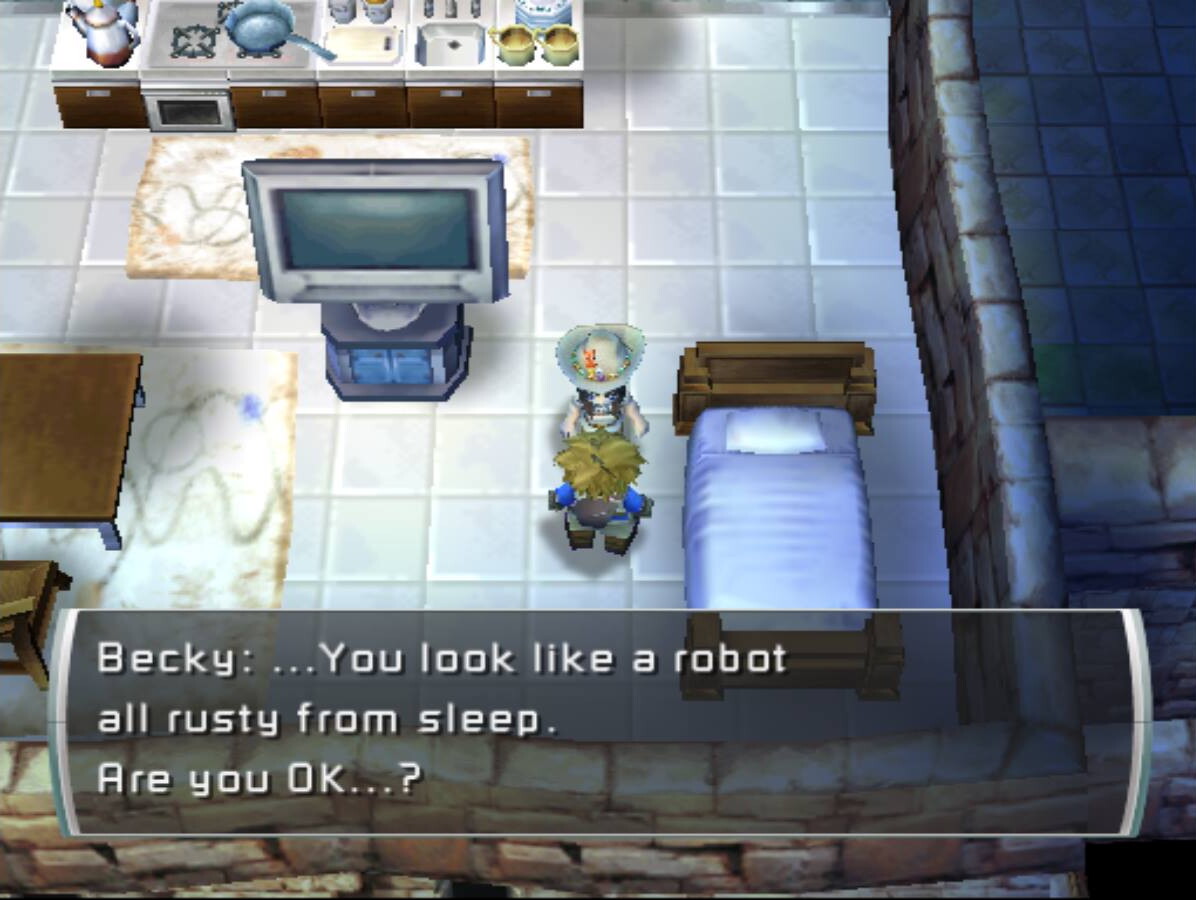 Becky came and woke me up and called me honey??? Then she told me it was snowing in the summer!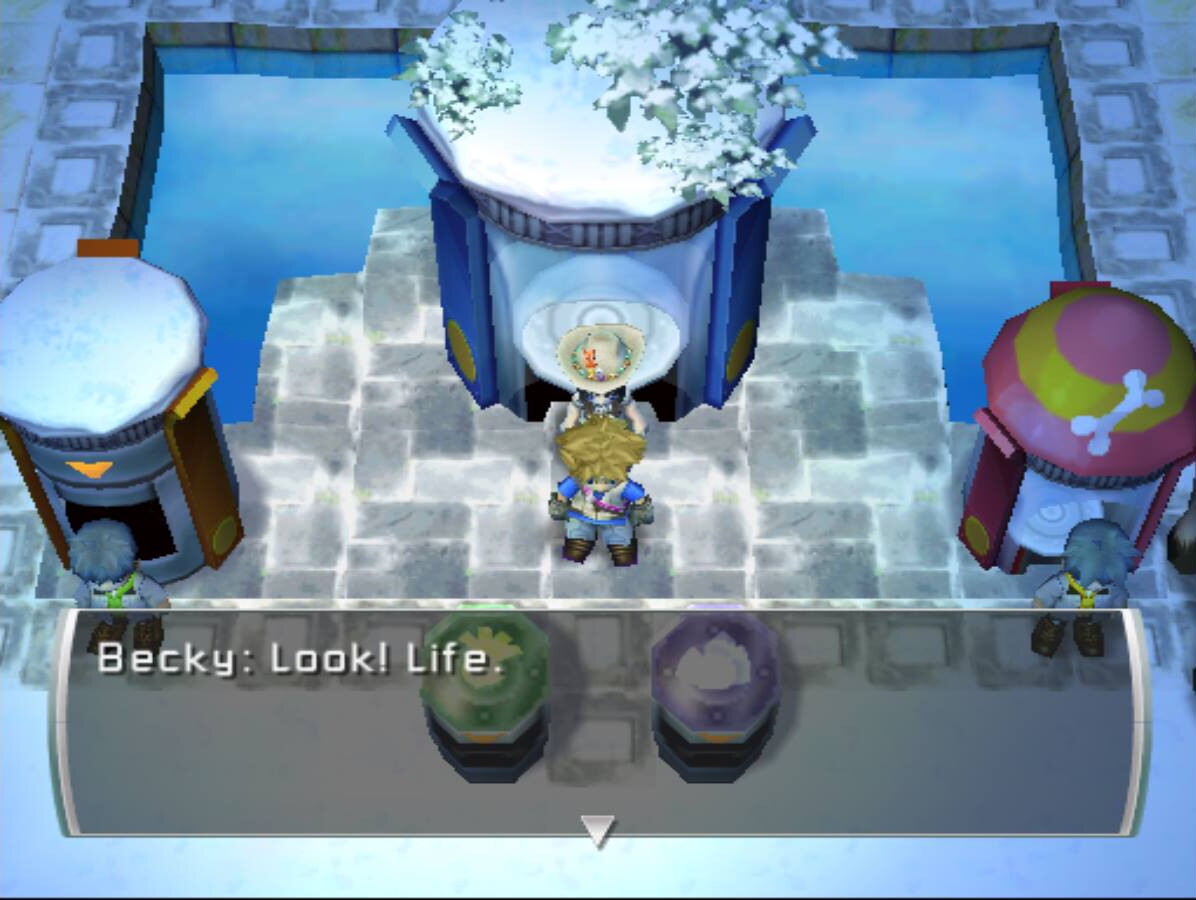 So we went to the farm, and indeed it was snowing. And apparently summer. And the twin boys were standing in front of my stuff like sentries, it was creepy. Oh yeah, there was this like scary music playing too??? Sounded like a horror game. I was kind of freaking out lol.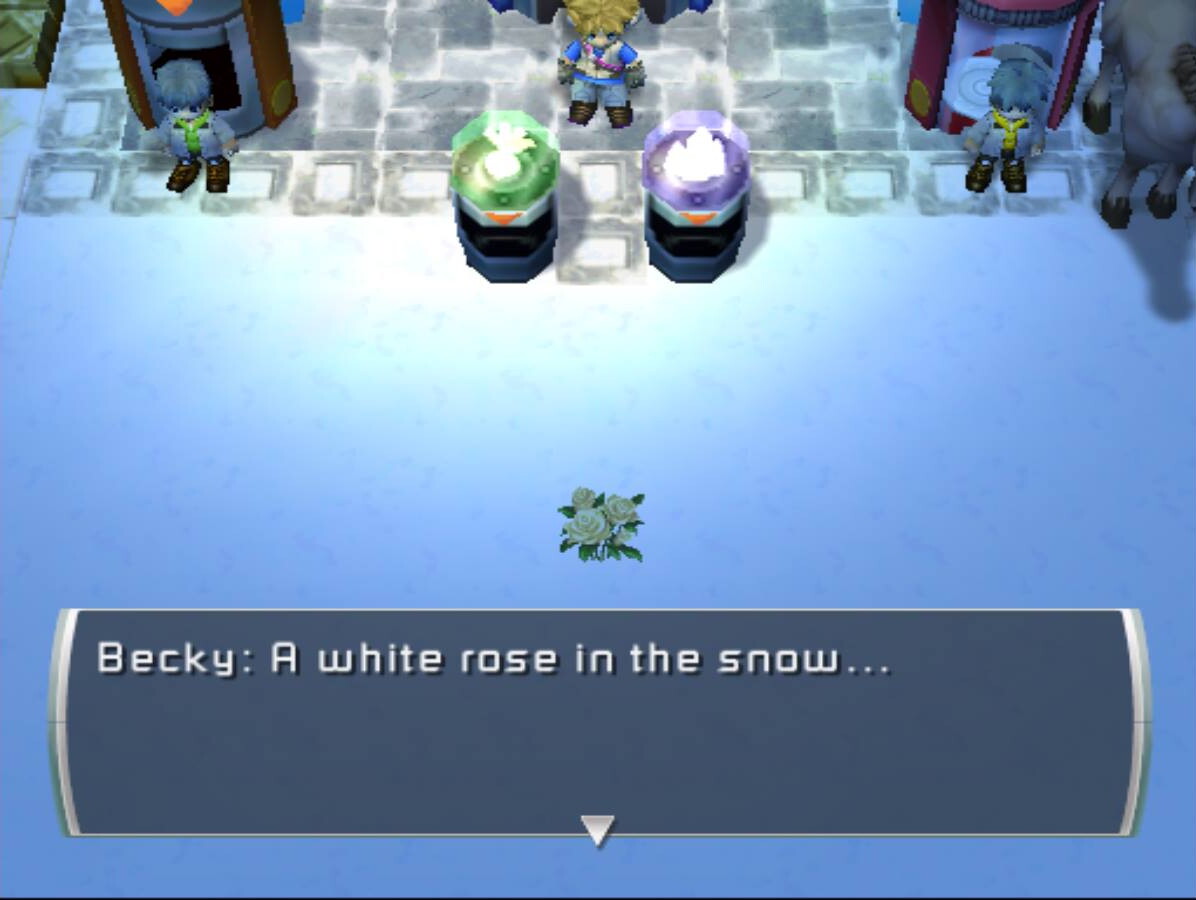 There was a white rose on the farm and nothing else. Also it wouldn't let me go into the menus and told me I was too weak... It was scary LOL Everything had this really eerie vibe to it.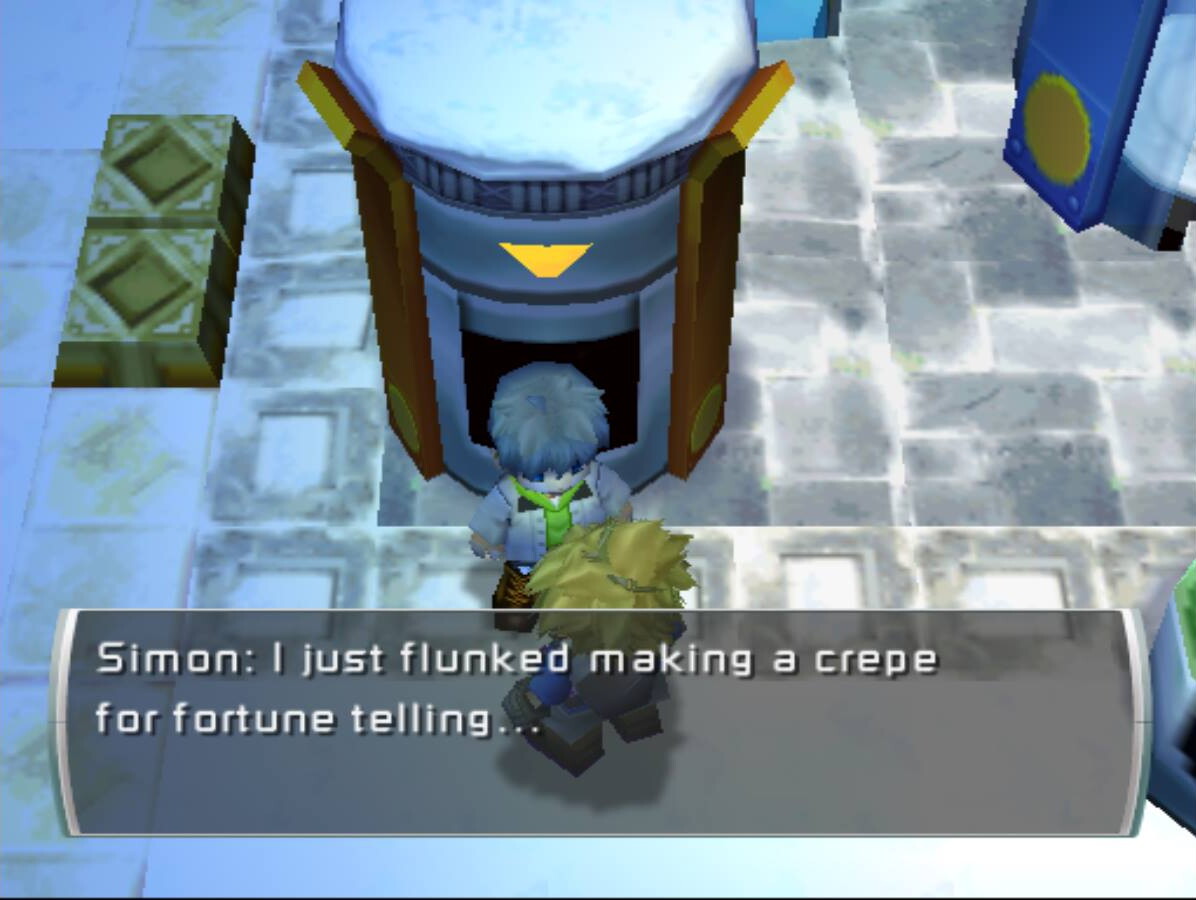 They said REALLY WEIRD stuff when I talked to them?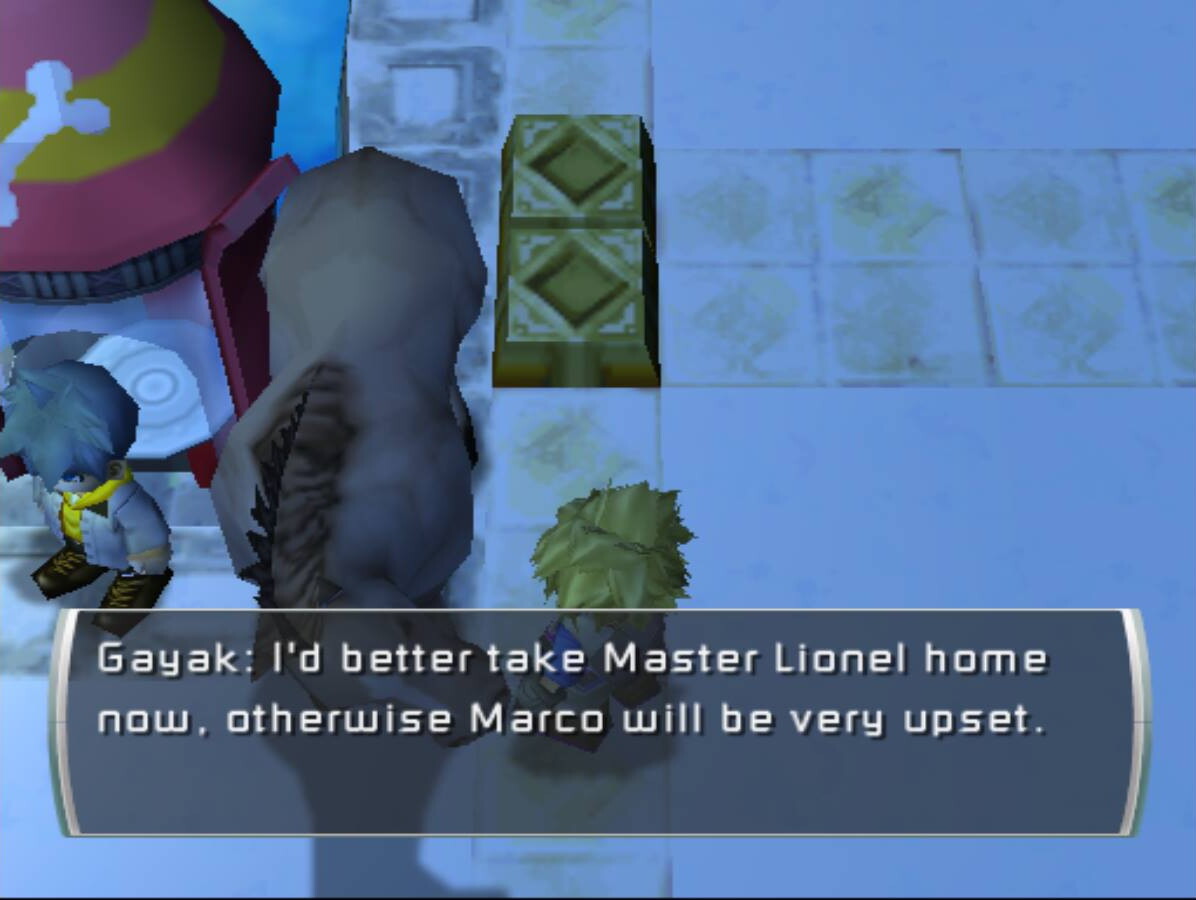 Also there was a horse but it said it was Gayak or something??? It was around this point I realized this was a dream LOL (IDK why I didn't figure it out sooner)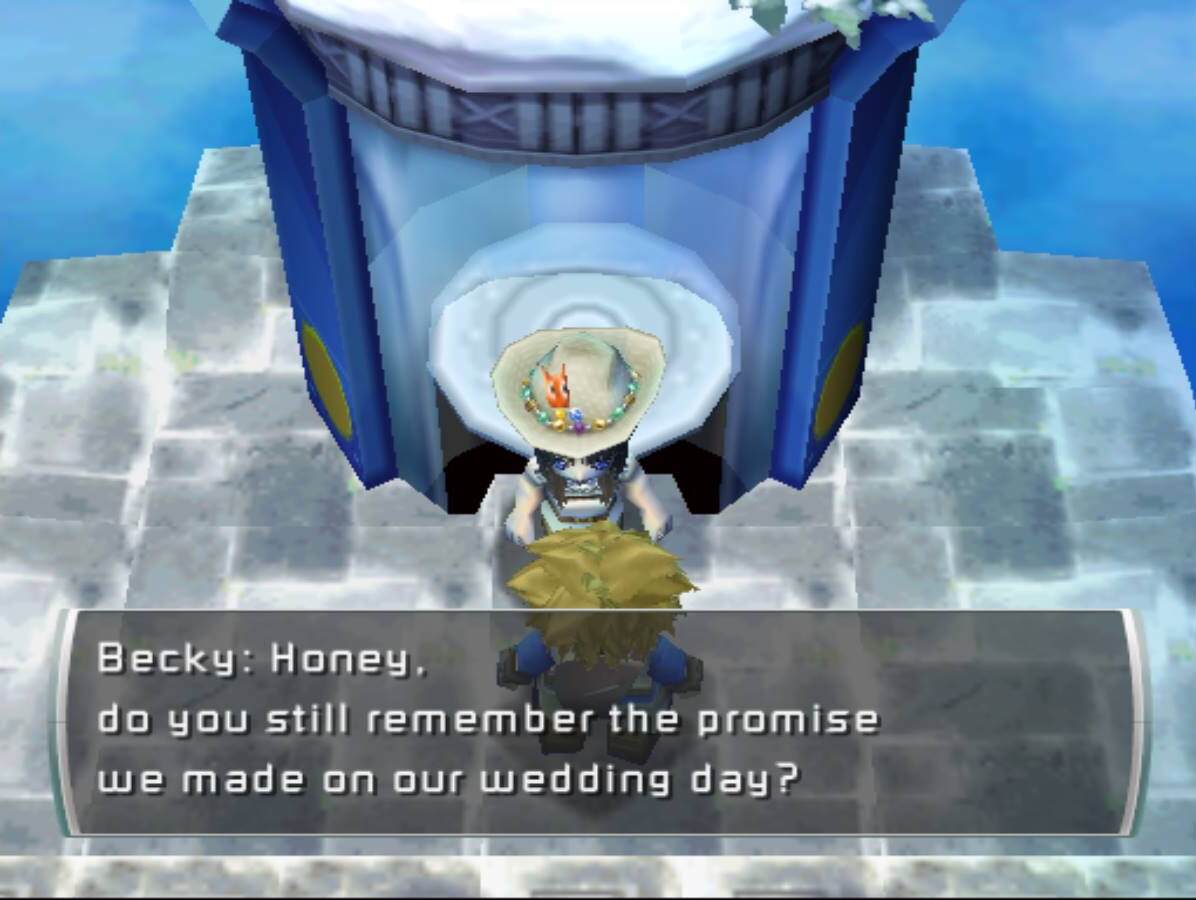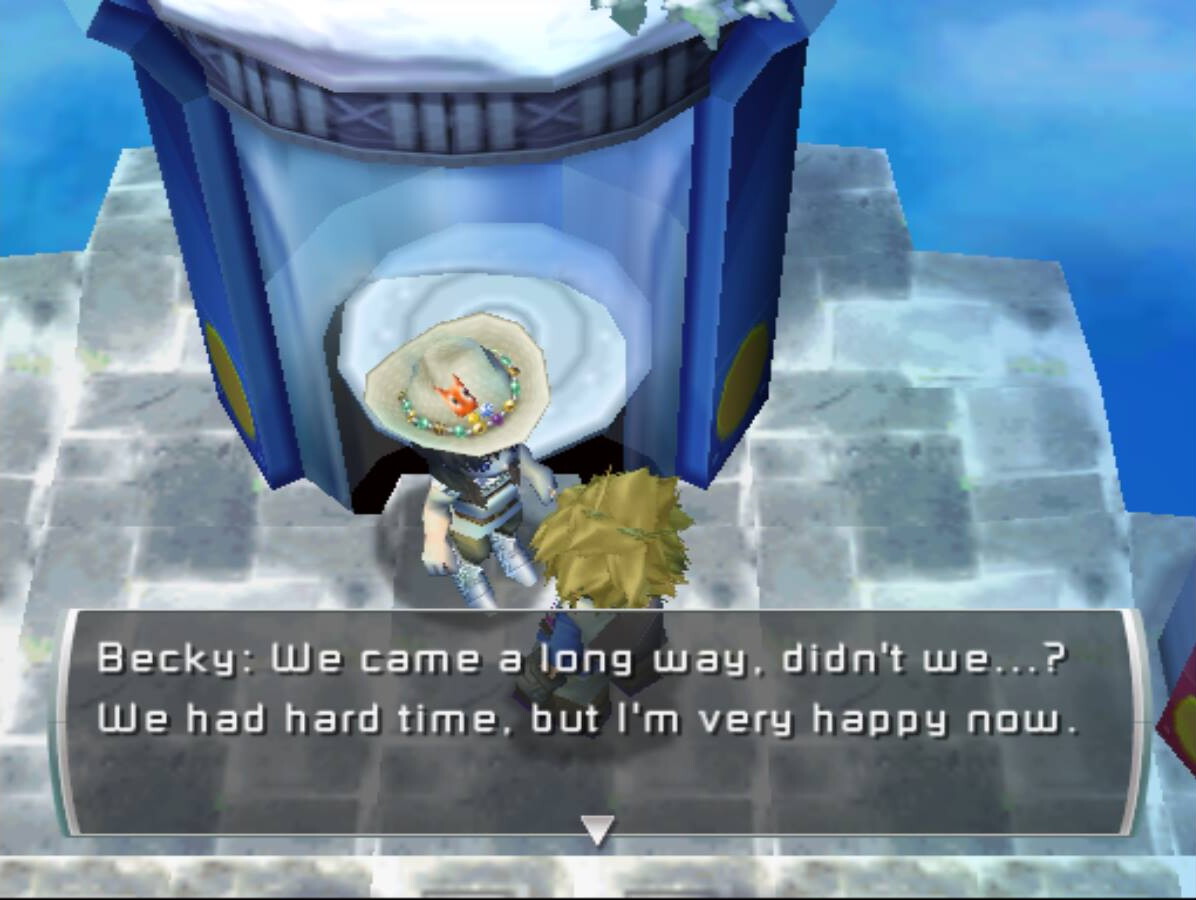 Apparently in the dream, Life was married to Becky XD We had hard time.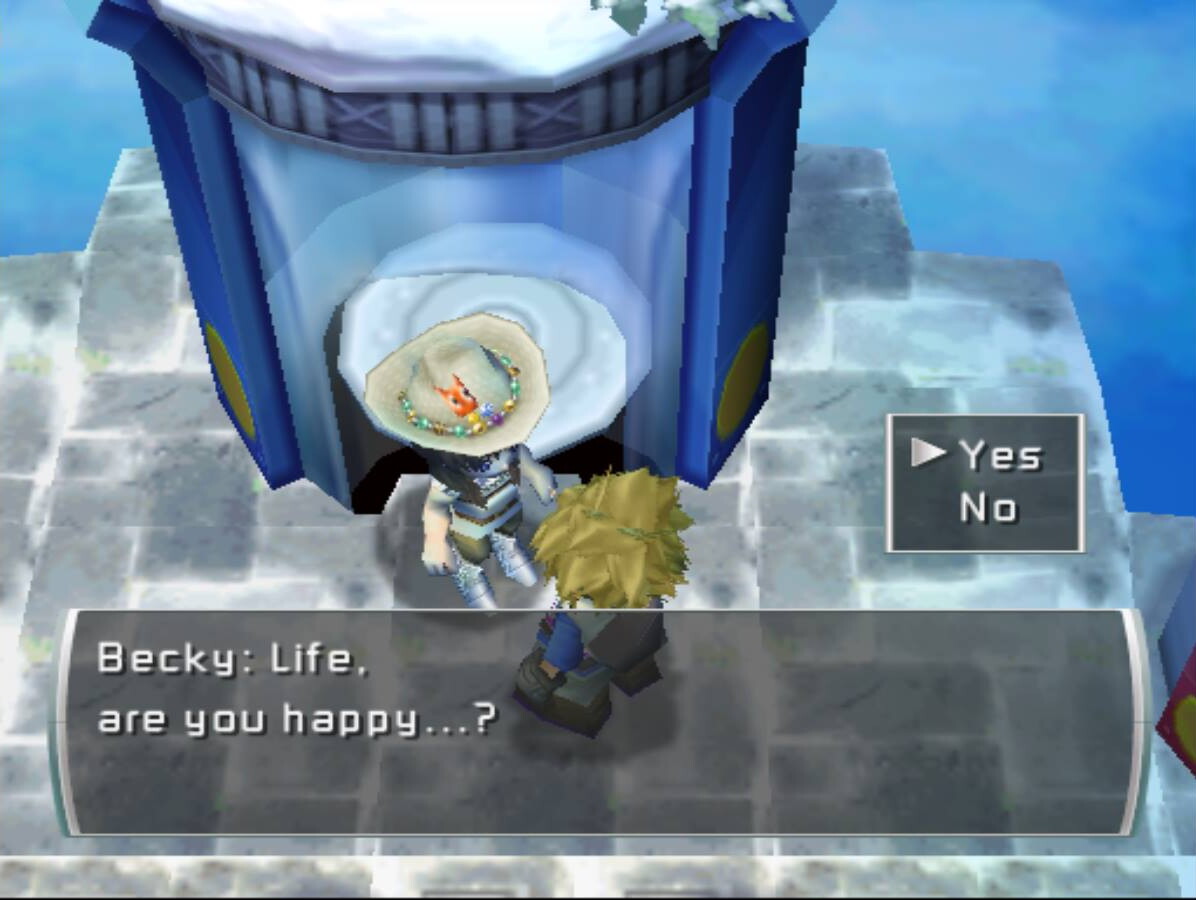 Becky asked me if I was happy. I said NO because I was not happy I was scared XD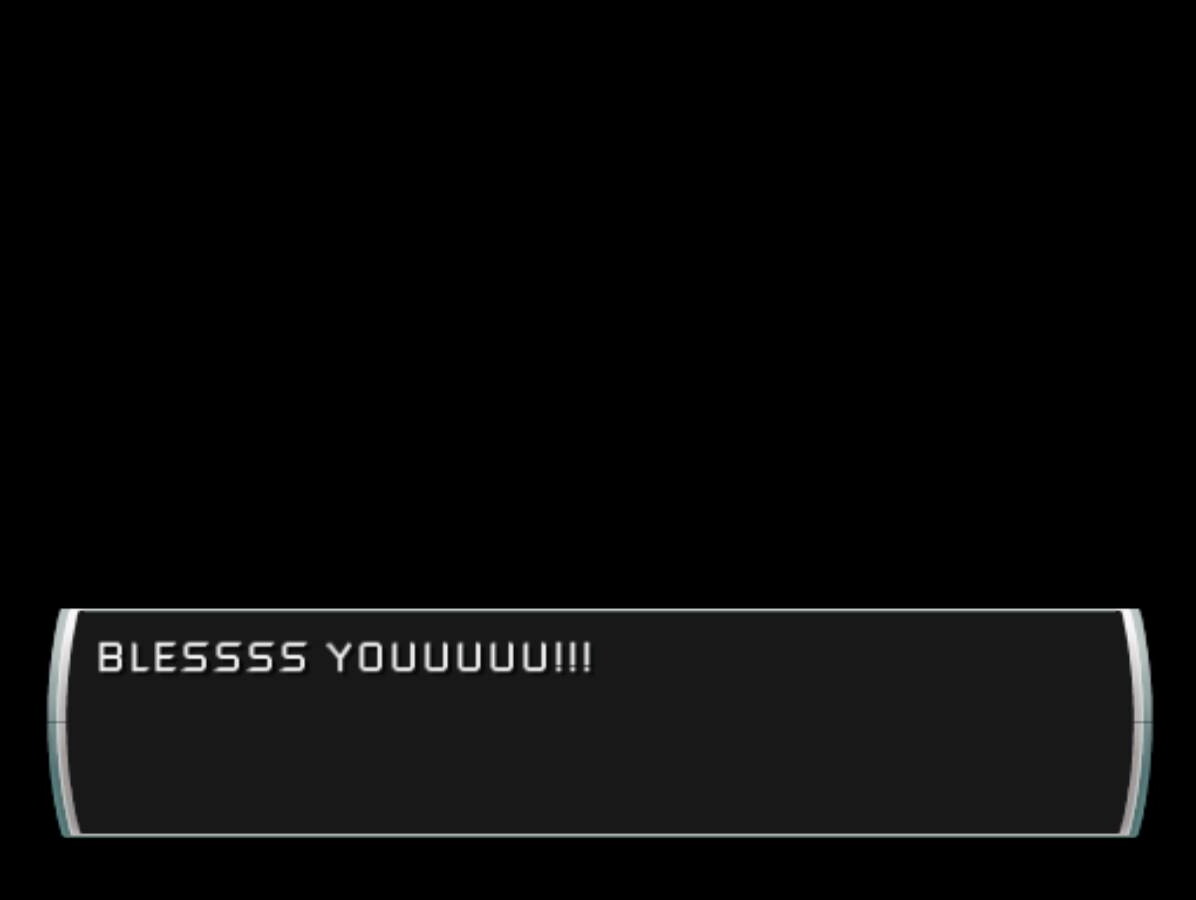 Then she did this?!?! I really thought this was going to turn into some weird creepypasta cursed game image crap or something, I was scared xDD The music was so scary XDDD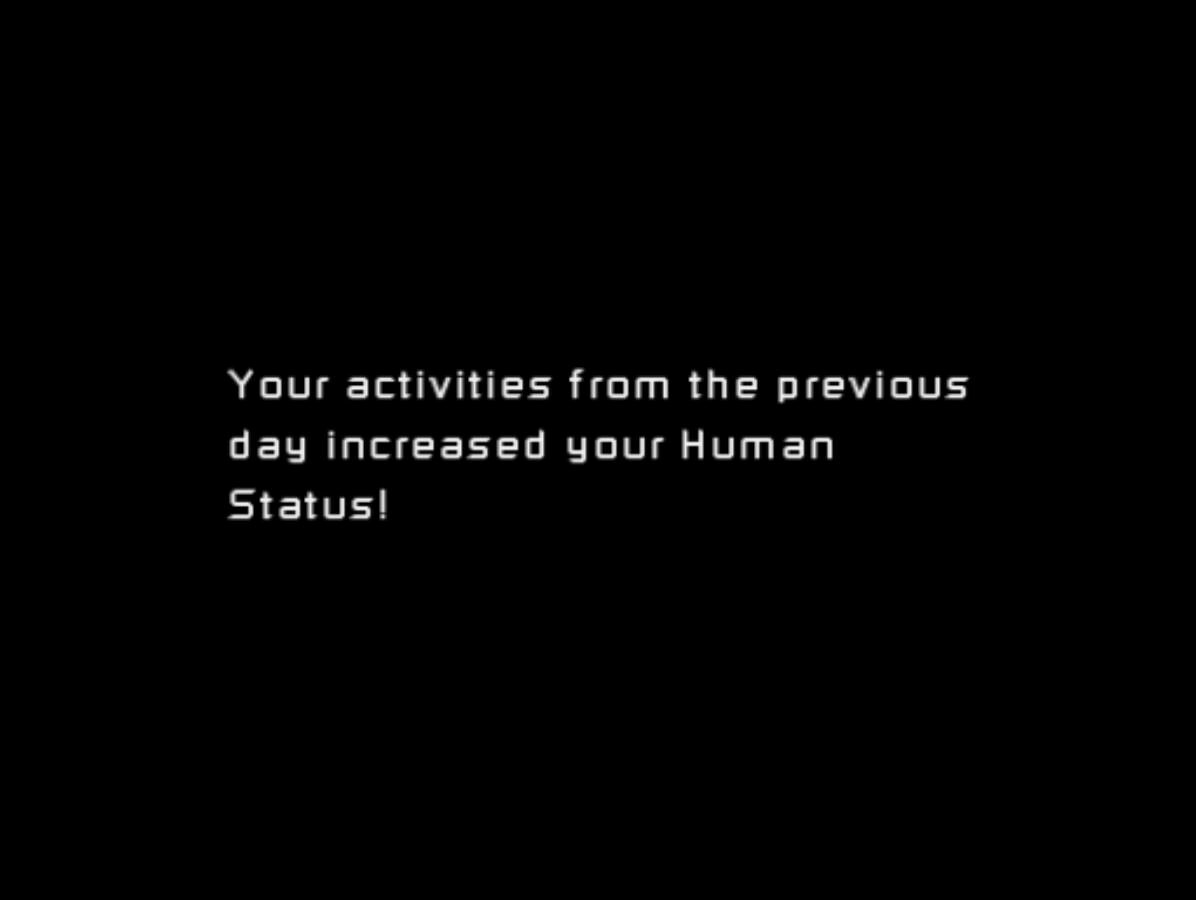 ... Then it went to this, which is what it normally does when you go to sleep LOL And then when Life wakes up on Monday it says "Must have been dreaming" or something lol... It was really freaking weird.
Why does Life even have dreams anyway? I mean at this point I'm not surprised but...
---