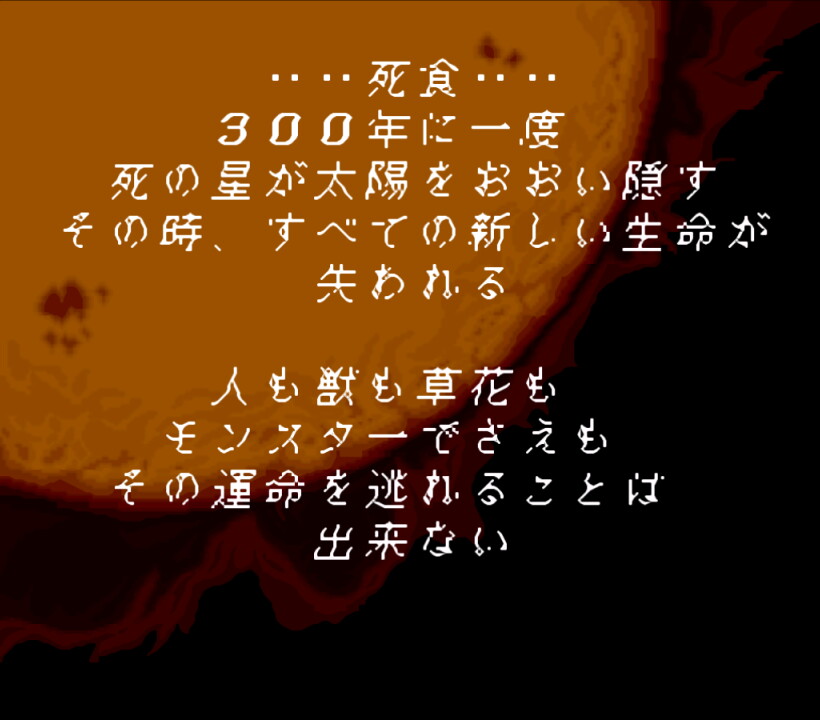 Once every 300 years, the Star of Death eclipses the sun, and all newly born life is eradicated from the world.
People, animals, plants... not even monsters can escape this fate.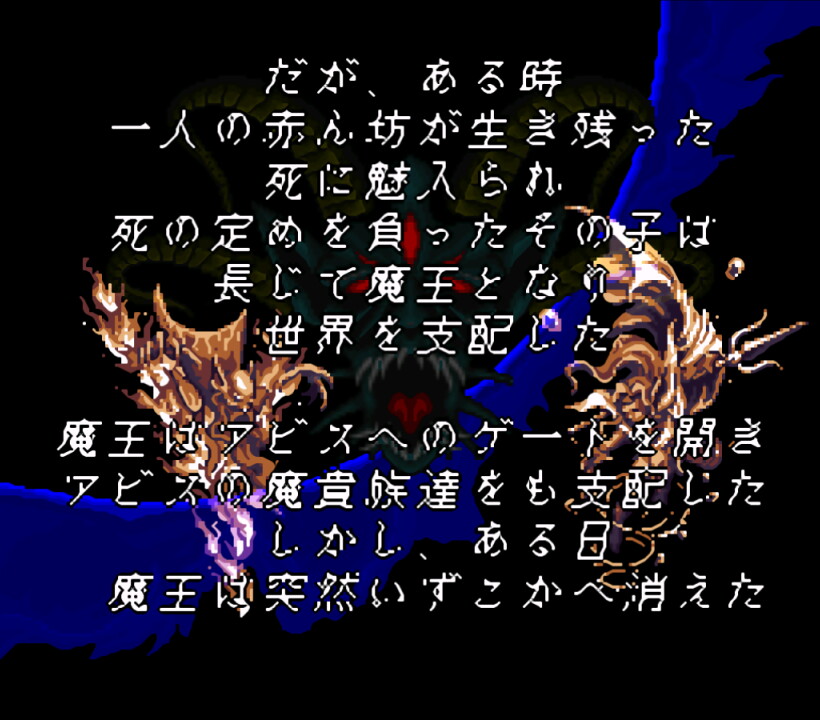 However, one time, a single baby survived.
Cursed by the fate of death, this child grew to become the Devil Emperor and ruled over the world.
The Devil Emperor opened the Gates to the Abyss, and ruled also over the Devil Lords until one day, when the Devil Emperor disappeared without a trace.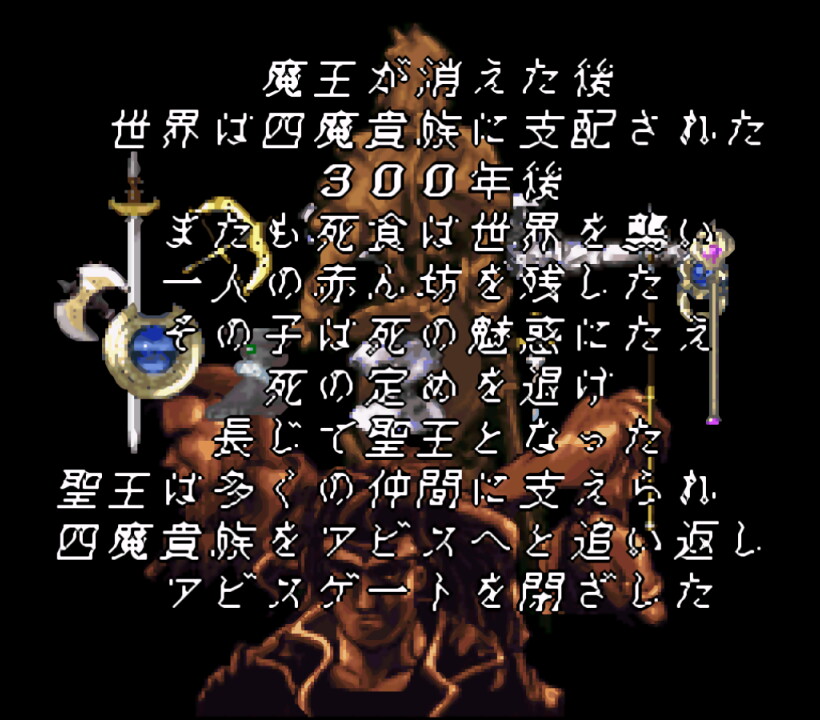 After the Devil Emperor disappeared, control of the world fell to the Devil Lords.
After 300 years, the Death Eclipse came again, once more leaving a single baby survivor. This child resisted the temptation of death, and escaped the curse of its fate.
This child grew to become the Holy Emperor.
The Holy Emperor made many allies, and together they banished the Devil Lords back into the abyss and sealed the Abyss Gates.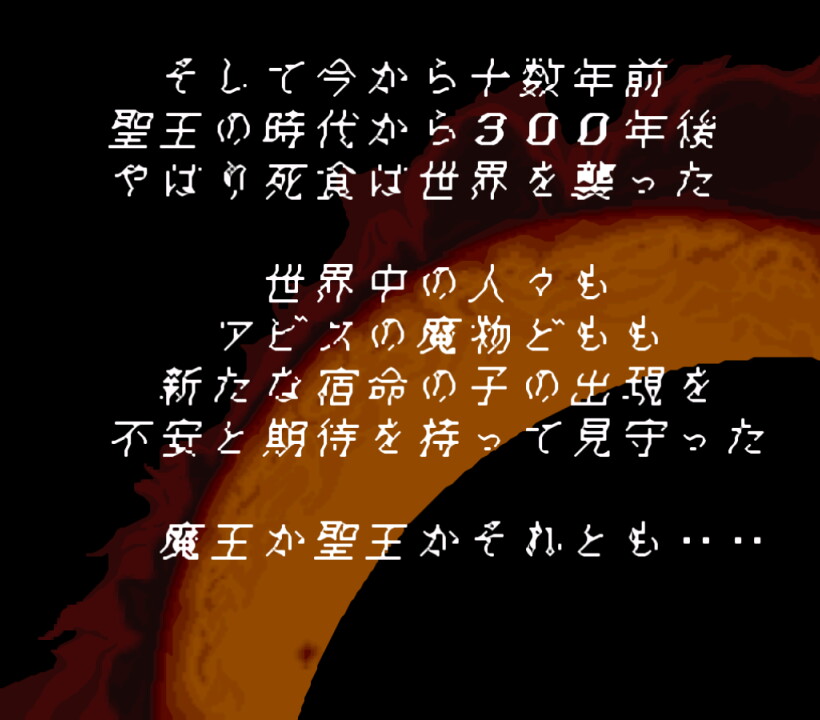 Some ten-odd years ago from today, after the 300 years of the Holy Emperor's era, the Death Eclipse came once again and eradicated all life from the world.
Both the people of the world and the devils of the Abyss wait anxiously to see what the fated child of this era will become...
Another Devil Emperor? Another Holy Emperor? Or maybe...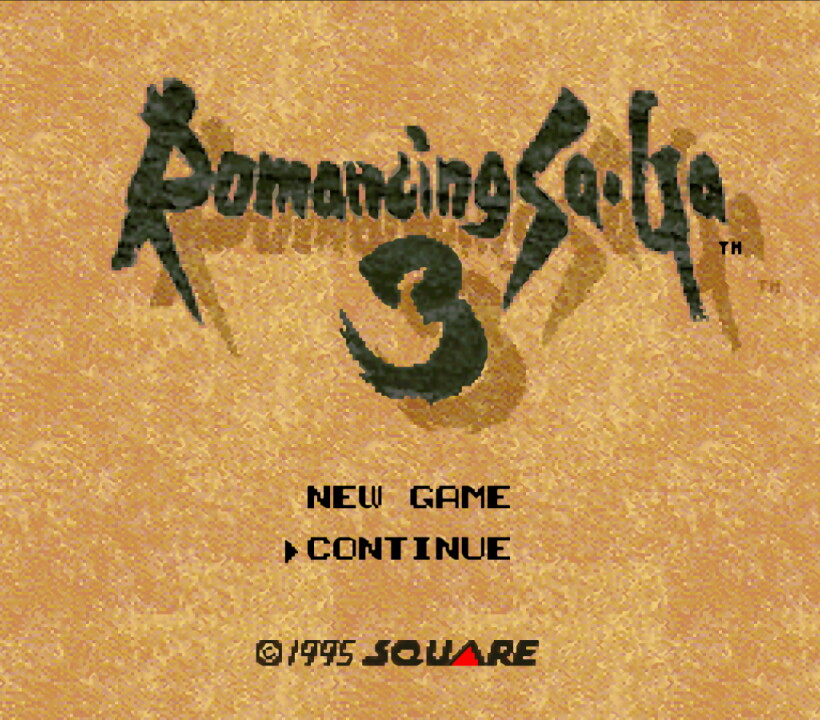 Welcome to my Play Diary of Romancing SaGa 3! This is the sixth game in the SaGa series, and the third of the Super Famicom trilogy. Like the series is known for, it has many unique and interesting gameplay mechanics and features, the "open-scenario" system, a big cast of playable characters, and probably some grave-looting and necro stuff (I mean, in this world, they essentially have the ultimate Death Festival every 300 years...)
Unlike Romancing SaGa 3 Intro, if you've been following that Play Diary, there's not a lot of difference between characters' stories. Other than a little bit at the beginning and a few quirks here and there, the game is identical for every character. The ending scenes vary from playthrough to playthrough based on your actions during the game, though they are not unique to the protagonist you choose.
So I'm not sure how many playthroughs of this game I will try to do. But for now, this post will be the index to our adventures in the game.
HIATUS NOTICE: Since an English-language version of this game has actually finally been announced, I'm rethinking how I want to go about this diary. So it kind of will cut off after the first third or so of the game for now. I also want to work on some other diaries, so I'm just going to kind of let this one sit for a while. I really was enjoying the playthrough, though, so I'll probably come back and finish it later. But for right now, I don't know when the next update will be.
Mikhail's Scenario
Sara's Scenario
Harid's Scenario
Katalina's Scenario
Thomas's Scenario
Monica's Scenario
Julian's Scenario
Ellen's Scenario
---