Chapter 8
Red Herring

Well, the big reveal is here (hahaha).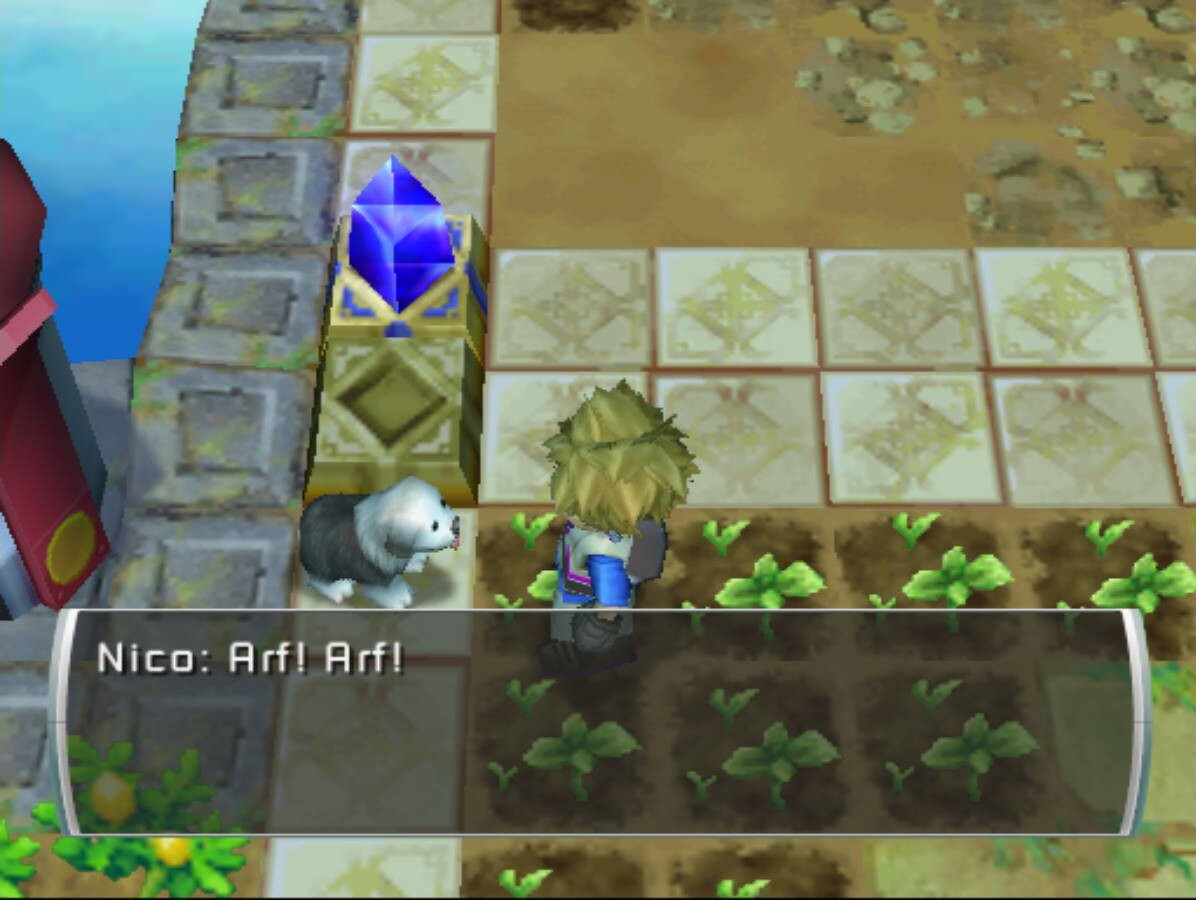 Meet new pup Nico XD Yeah I named the pets after the two of you reading/responding these entries XD I know you can get another kitty so IDK what I will name that one. Maybe Nancy because I always name my first chicken Nancy but you can't name your animals properly in this one.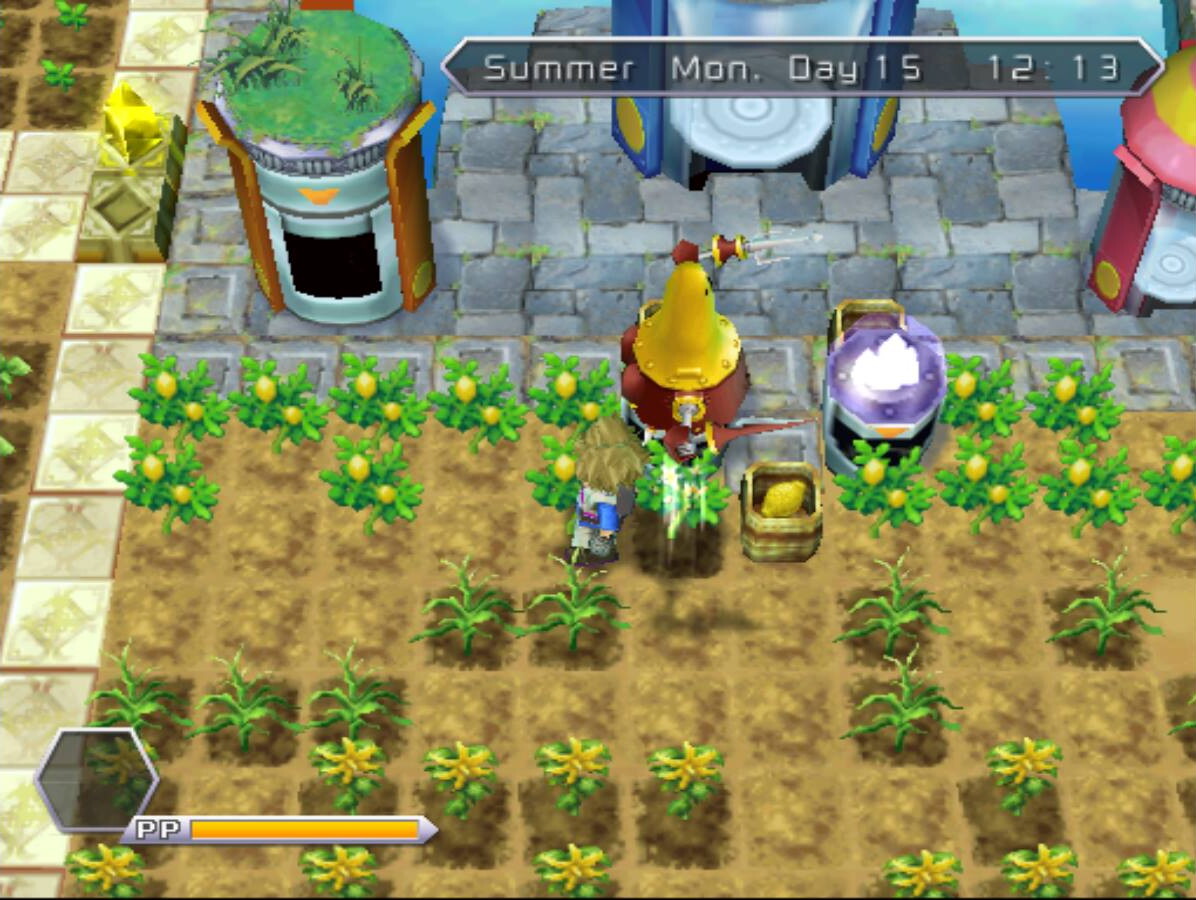 After planting all those seeds, Naoki was still able to keep up with all the watering...! I didn't run around to see if he had watered everything possible yet, but when I started picking the lemons, he ran right over and watered, which means he had finished everything else and still had more in him... wow Naoki!! Naoki is OP XDDD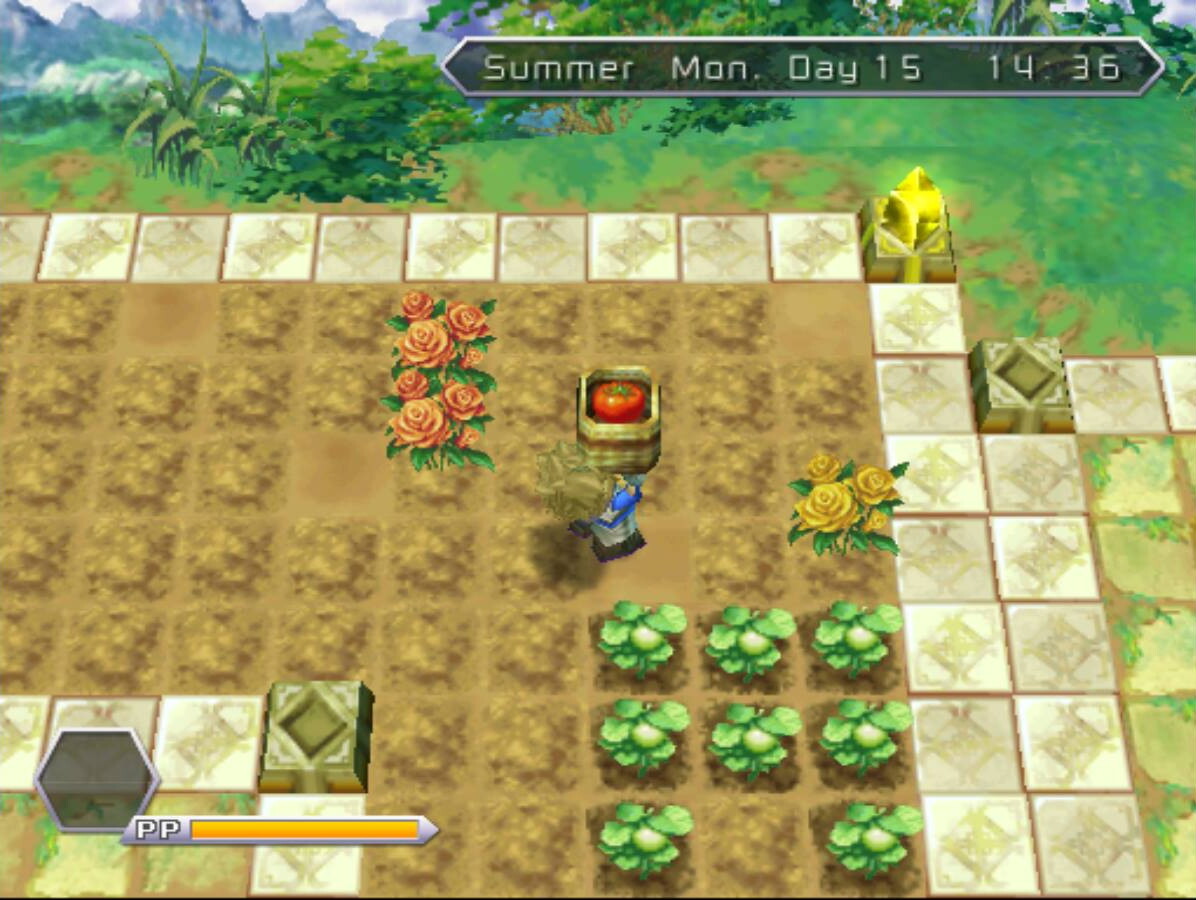 Here's my 3 little roses that survived the storm... finally grown up XD Two peachy colored ones and a yellow. The description says white is hard to get so I wanna see if I can get a white one XD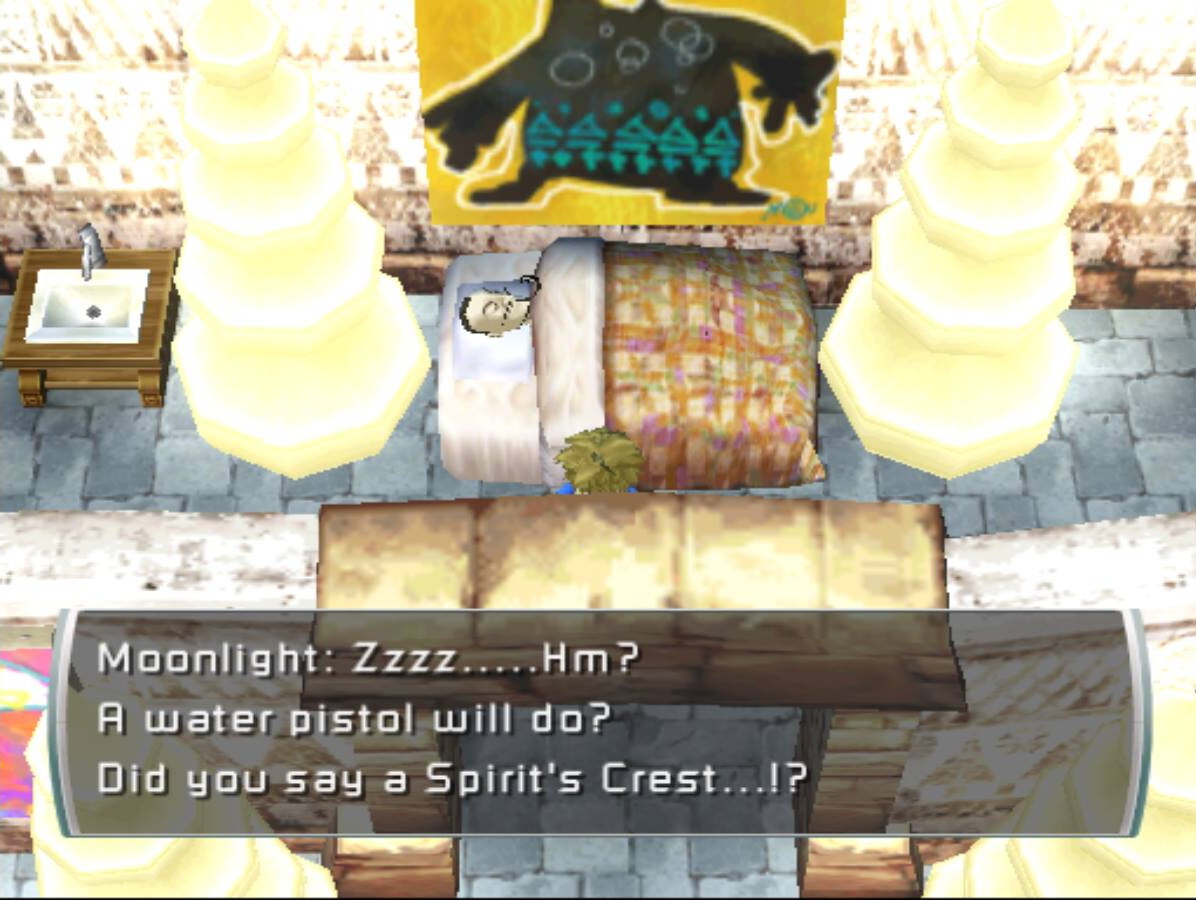 I went to talk to Moonlight during his like... sleepy prophecy dream time or whatever... he said, "A water pistol will do?" so I was like "ahaha maybe I need to give the hermit the water pistol after all" ... XD SO I packed up my water pistol and a blue jewel just to try and went to see the hermit.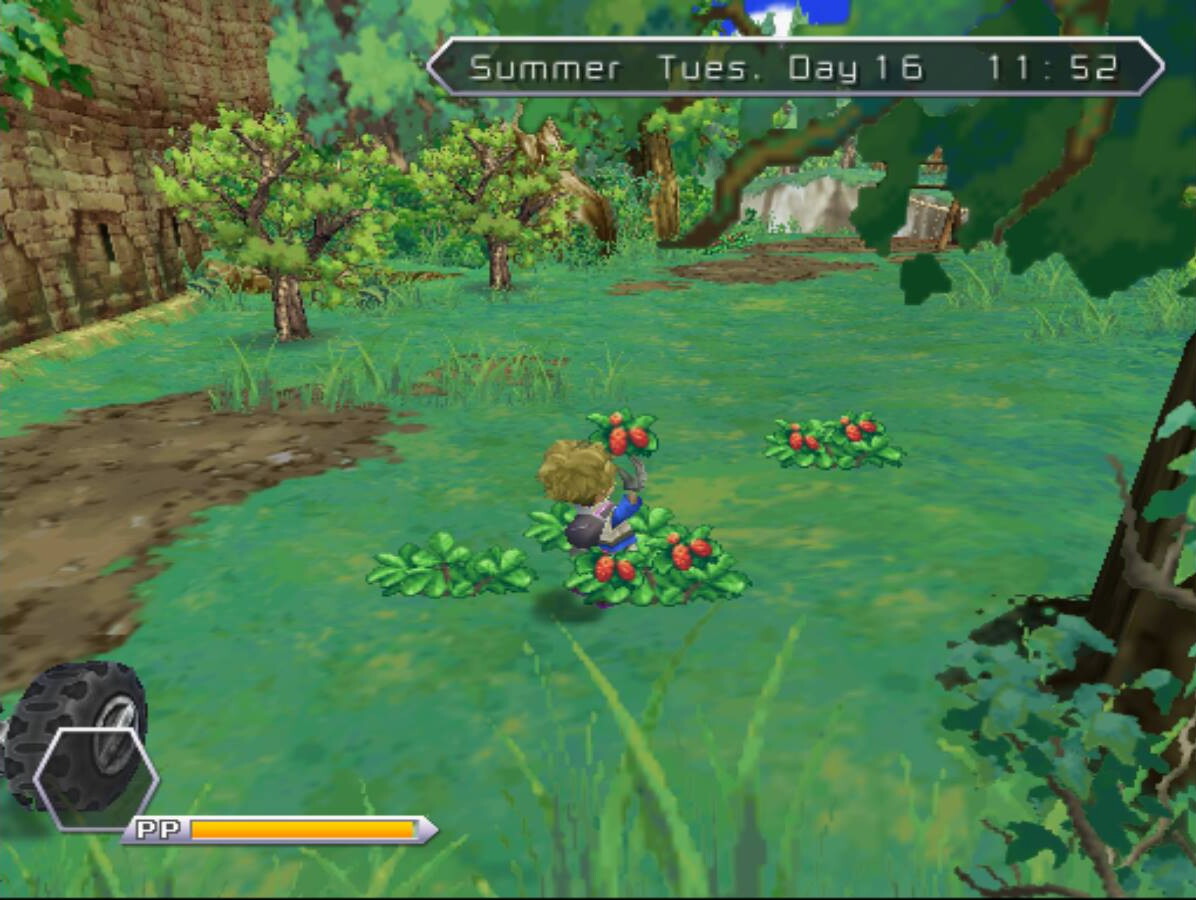 These little fake strawberries grew, so I picked a ton of them. They were worth like NOTHING in the end though :\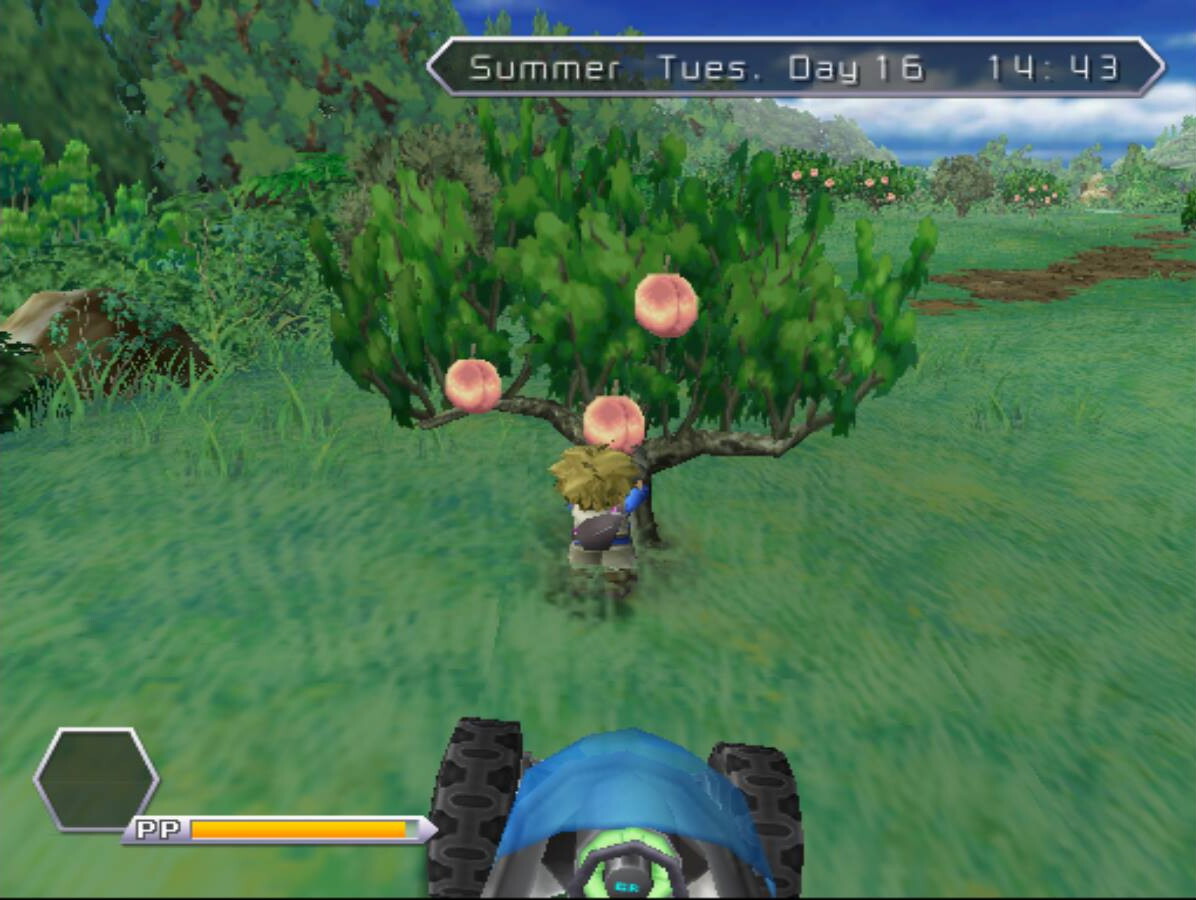 I also found peaches! They ended up being worth a lot!! Yay!! I got a whopping 8400 gold for picking only 2400 grams of them!
The hermit... didn't take either of the things as gifts. I mean, I just talked to her with them in my bag...? You can't give gifts in this game so IDK what you're even supposed to do??? So I just went home lol.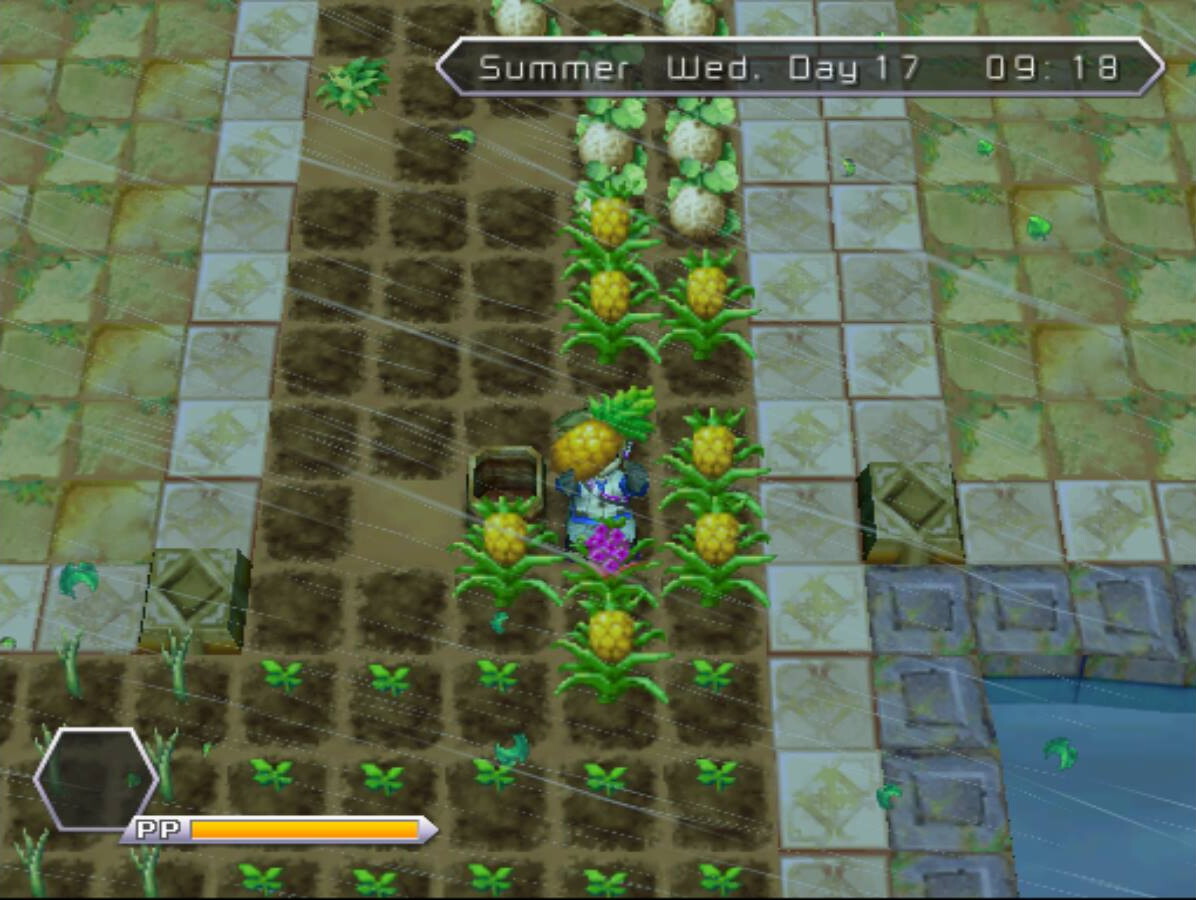 ... Then there was another storm... :): ) :) MY FAVORITE
Fortunately, the pineapples and melons both came in today!! The crops don't get destroyed til the end of the storm for some reason, so I got to claim these before they would have been blown away :O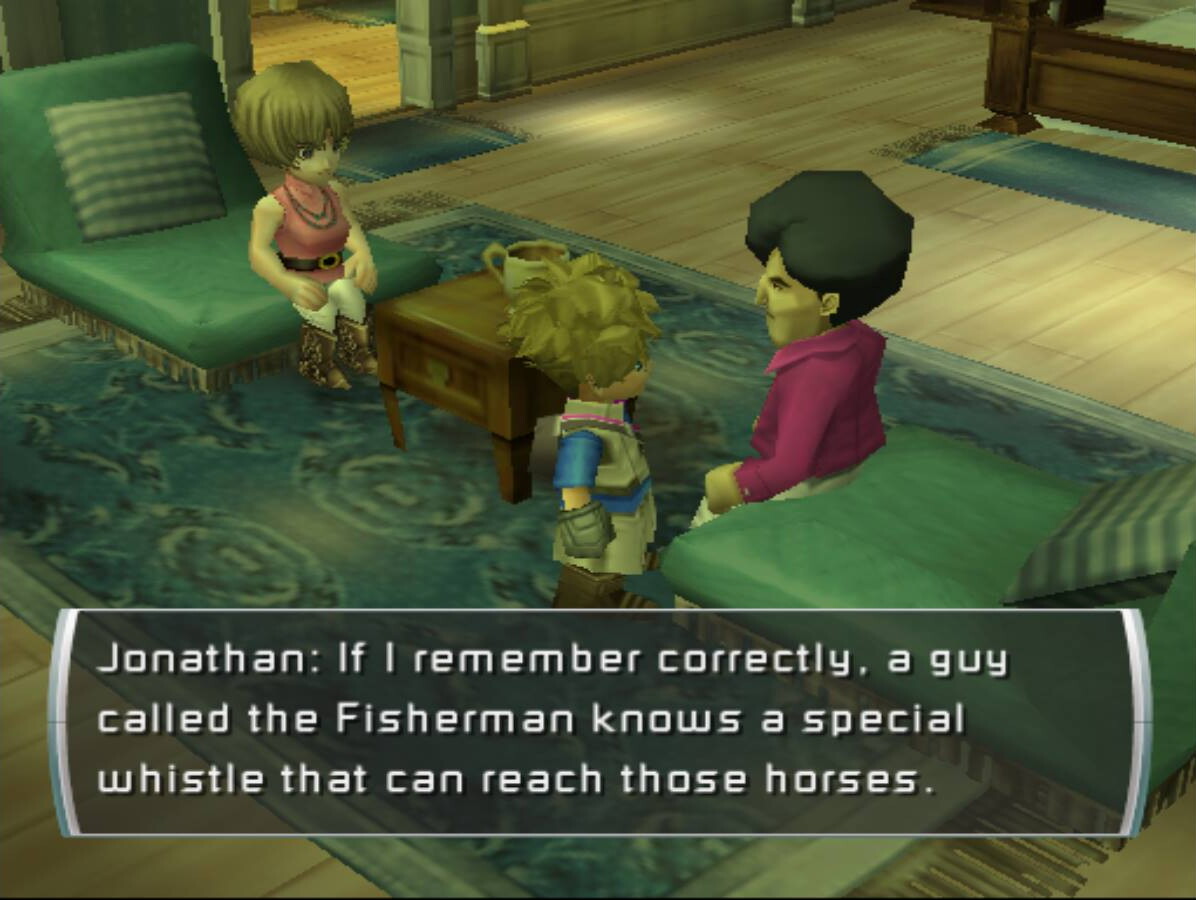 Since it was stormy and I didn't know what to do, I slow-buggied into town to try chatting for hints and... got one??? Kinda???? IDK WTF this even is. But he was talking about how the Fisherman whistles to the wild horses in the plains...? So I guess that's my next mission XD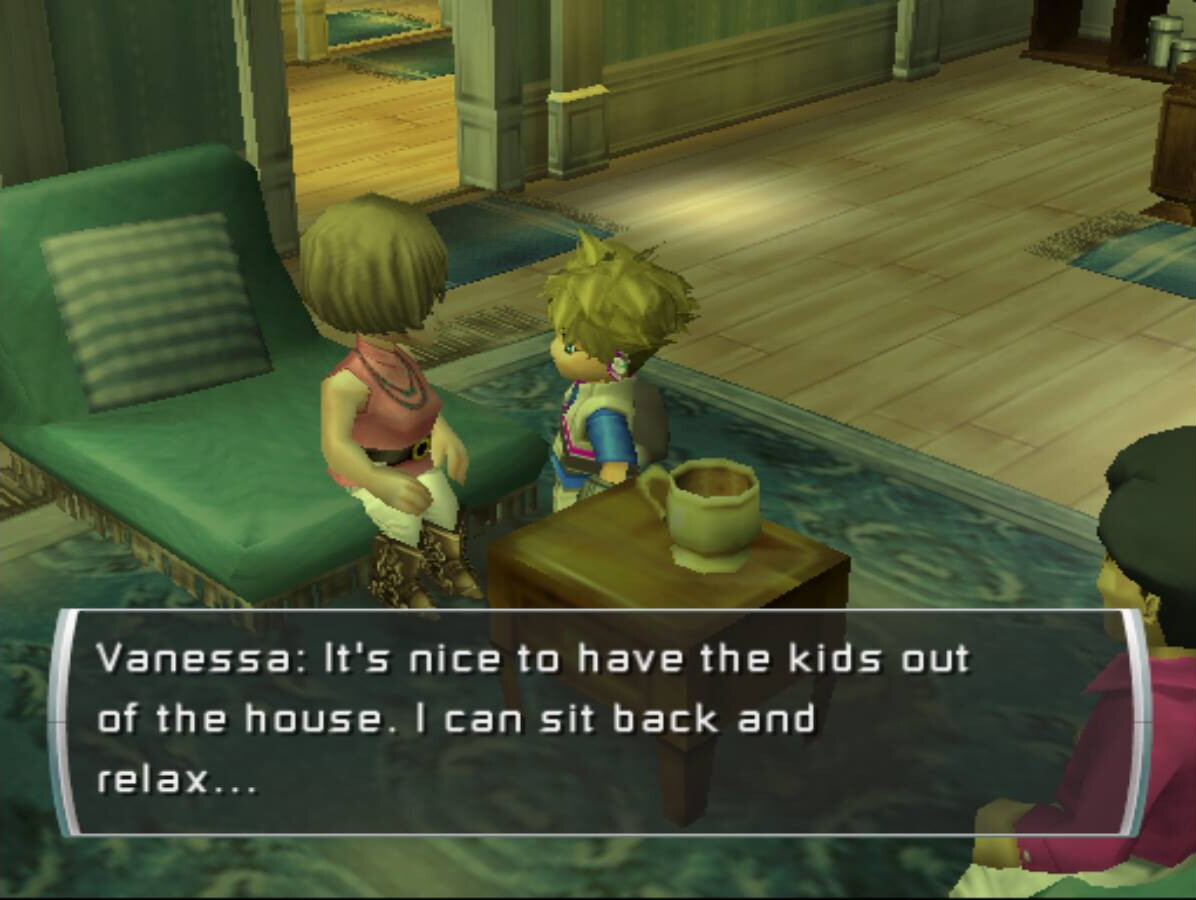 VANESSA KICKED HER KIDS OUT OF THE HOUSE DURING A FREAKING TYPHOON MONSOON THING. BRUTAL, VANESSA!!!!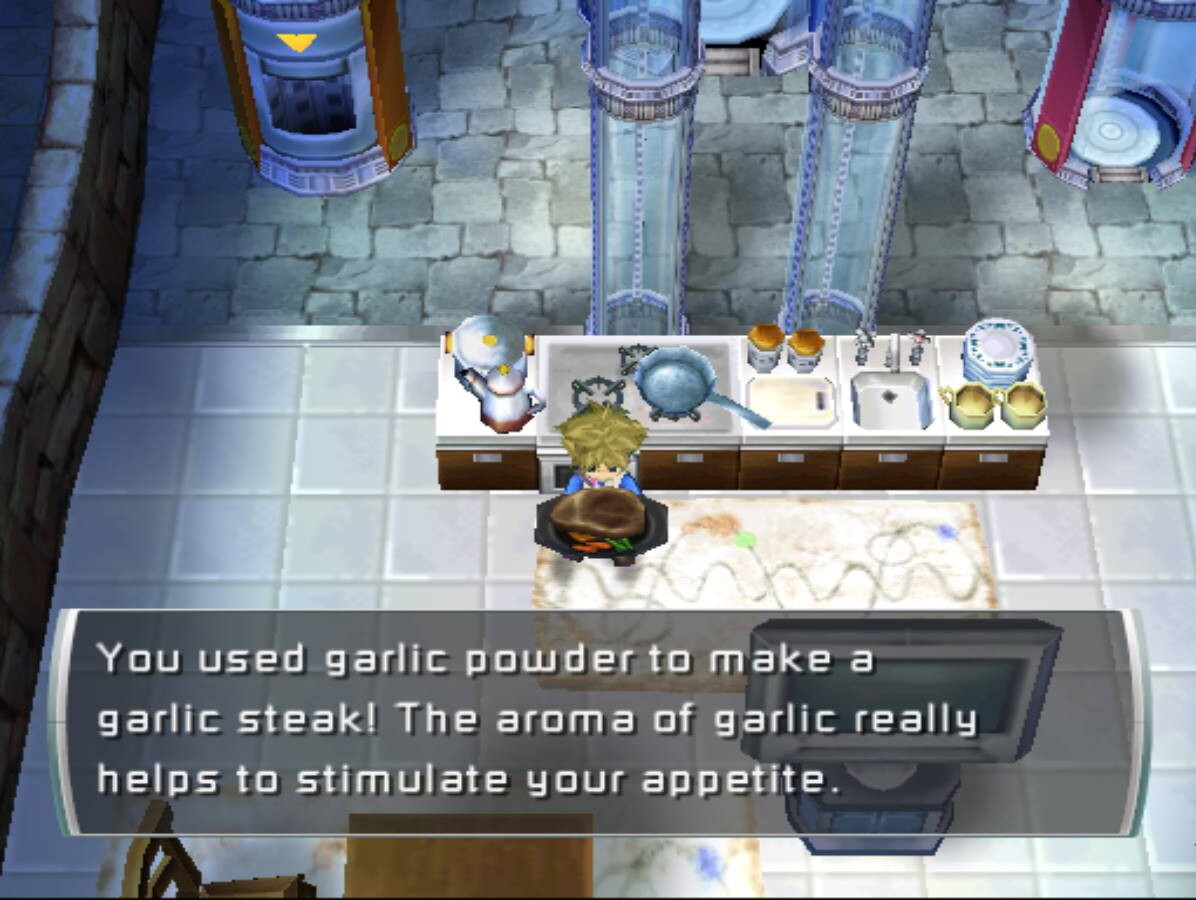 So Hope created Life with the ability to smell and for those smells to affect appetite...? Even though he doesn't need to eat? You're going to make him get hungry for no reason??? THAT SEEMS LIKE A BAD DESIGN, HOPE..........................
BTW Life REALLY LIKES MAKING FUCKING GARLIC STEAK and won't make anything else when he makes steaks LOL He actually made garlic steak 4 times before even making the perfectly grilled one LOL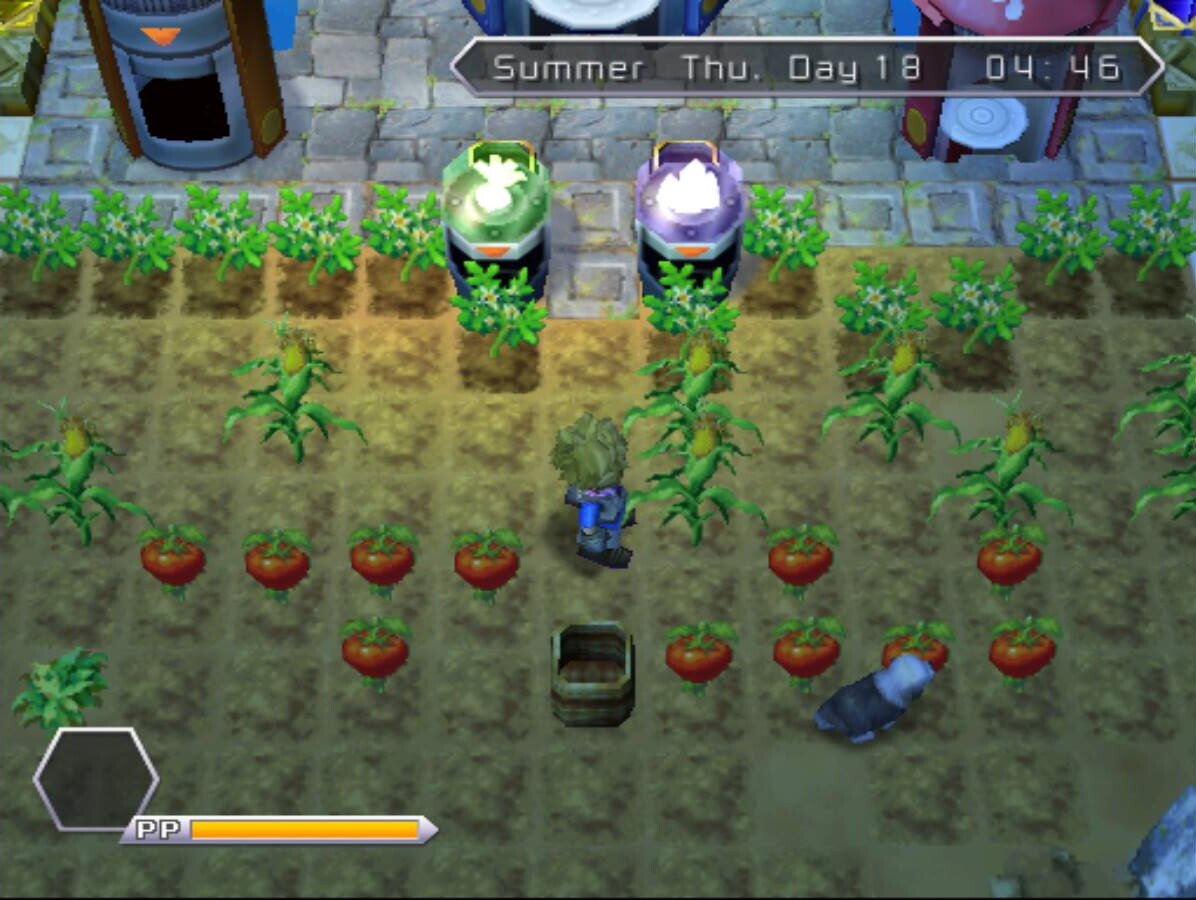 Storm damage. Bye-bye corns :(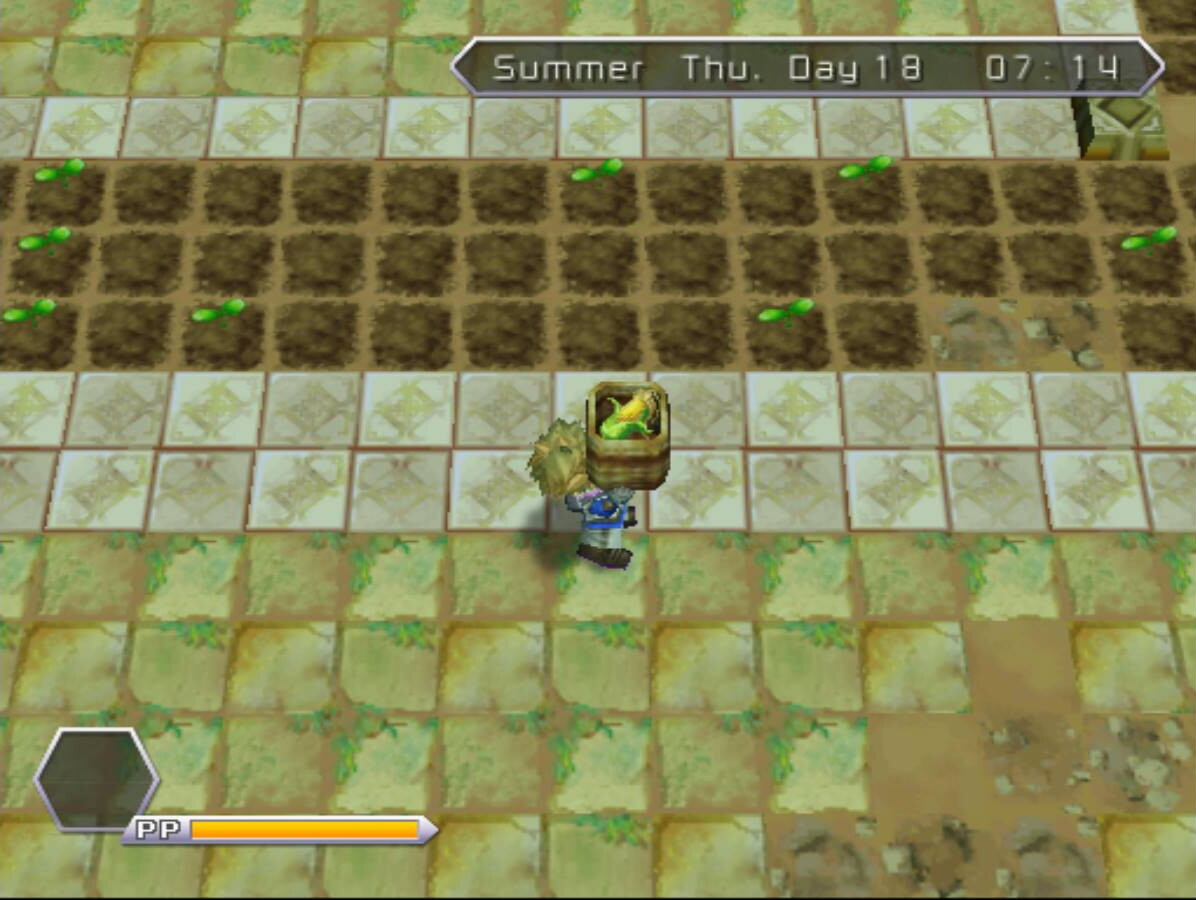 BUT UH NO REALLY BYE-BYE ROSES... This whole area, which extends off the screen in both directions, was FULL of roses... now there's like a few here and there... I'm crying..................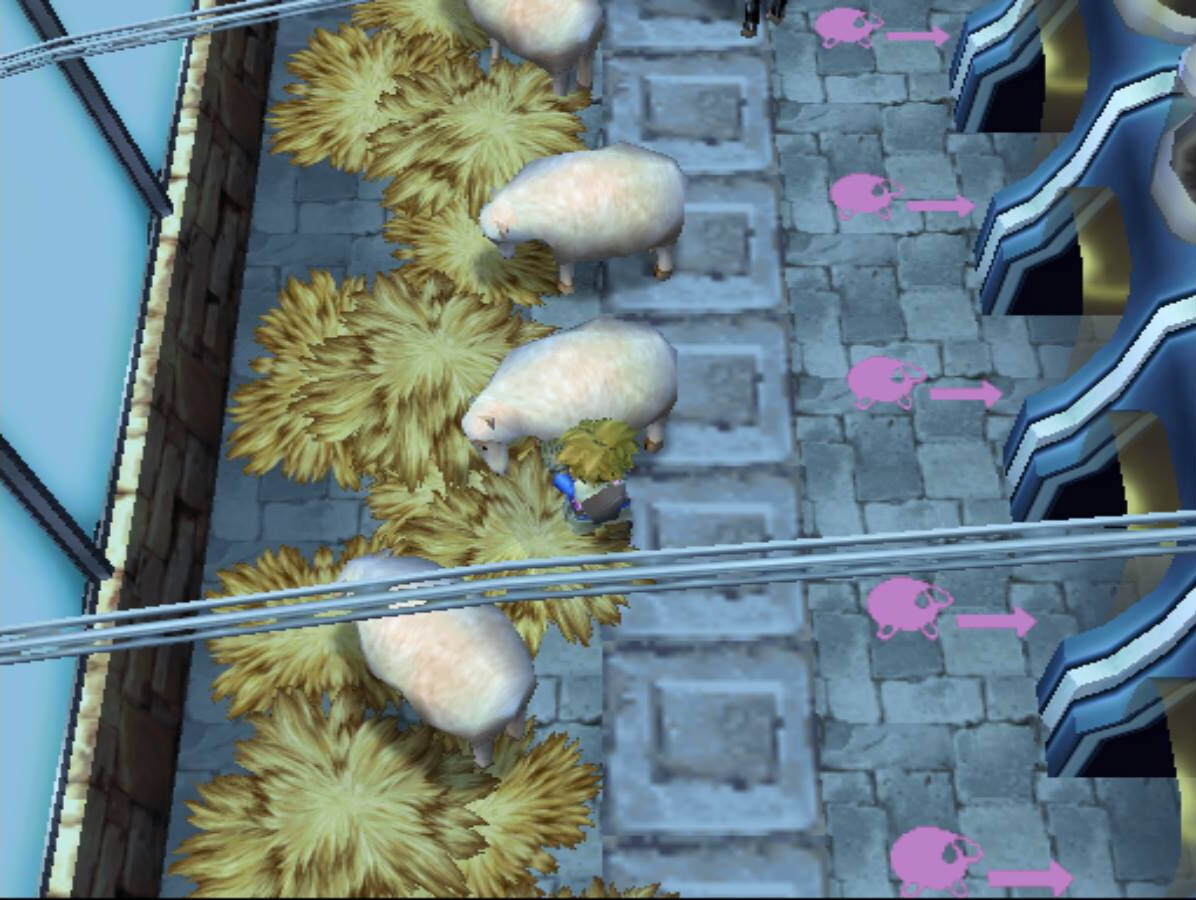 Are my sheep getting fluffier or is it just me...? There does seem any way to sheer them...??? I mean those big machines have like little arrow sign things like "sheep in this way" and "sheep out this way" LOL but like... I can't get them to go in?
A while back I was in the right barn (where chickens/cows live) at 17:00, and it gave me this little "scene" of the eggs and milks on the conveyor belt being sucked away. They ended up getting shipped on their own (so I guess once you max out animal affection, you don't have to do ANYTHING with them at all, they are just free income every day? You can go take the eggs and milk off the belt and turn them into mayo and cheese, though, which sell for quite a bit more, so you're 'losing' money by not interacting in that way, but...)
Anyway, maybe the same kind of thing will happen with sheep? Maybe they just go in the machines themselves once they're fluffy enough? In other HM games it usually takes sheep a week to get fluffy but I feel like I've had these for almost 2 weeks now...? But I guess also in some it takes a little longer when you first get them (because they're 'too young' and need to mature first, but it's not like this with the other animals in this game so IDK)
Anyway, I had an easy day after the storm again because everything was dead, so I went to the plains to look for Fishy Man. No Fishy at plains.......
So since I was already out there, I went to hermit and she said the same dumb stuff, idk why I tried, and picked more peaches and now there are no more peaches lol. Then I didn't know what to do so I went to the desert (it's right next to all of this; there's kind of a grassy area and north is hermit, east is plains, south is desert lol) to look at the planets on the ground again and see if I could find more, because my last time through I just kinda went quickly and the desert seemed BIG so I probably missed some stuff in there. Maybe there's a cave or something idk. Maybe an antlion. I decided to go see.
AND UH LOL THERE'S
A HOUSE
AND
FISHYMAN IS INSIDE LKDSJGLKSDJGLKSJG
This house is actually right next to the entrance???? But it's so hard to see and if you don't go right when you come in, but rather down or left, you just... won't see it... it blends in with everything else and once you go down a bit, a dune obscures the entrance and stuff from the camera and you just see the top which just looks like a pile of sand or a rock or something; it's just a little hut LOL. The door really stands out but if you don't see that, you'll probably not notice this at all?????????????????????????????????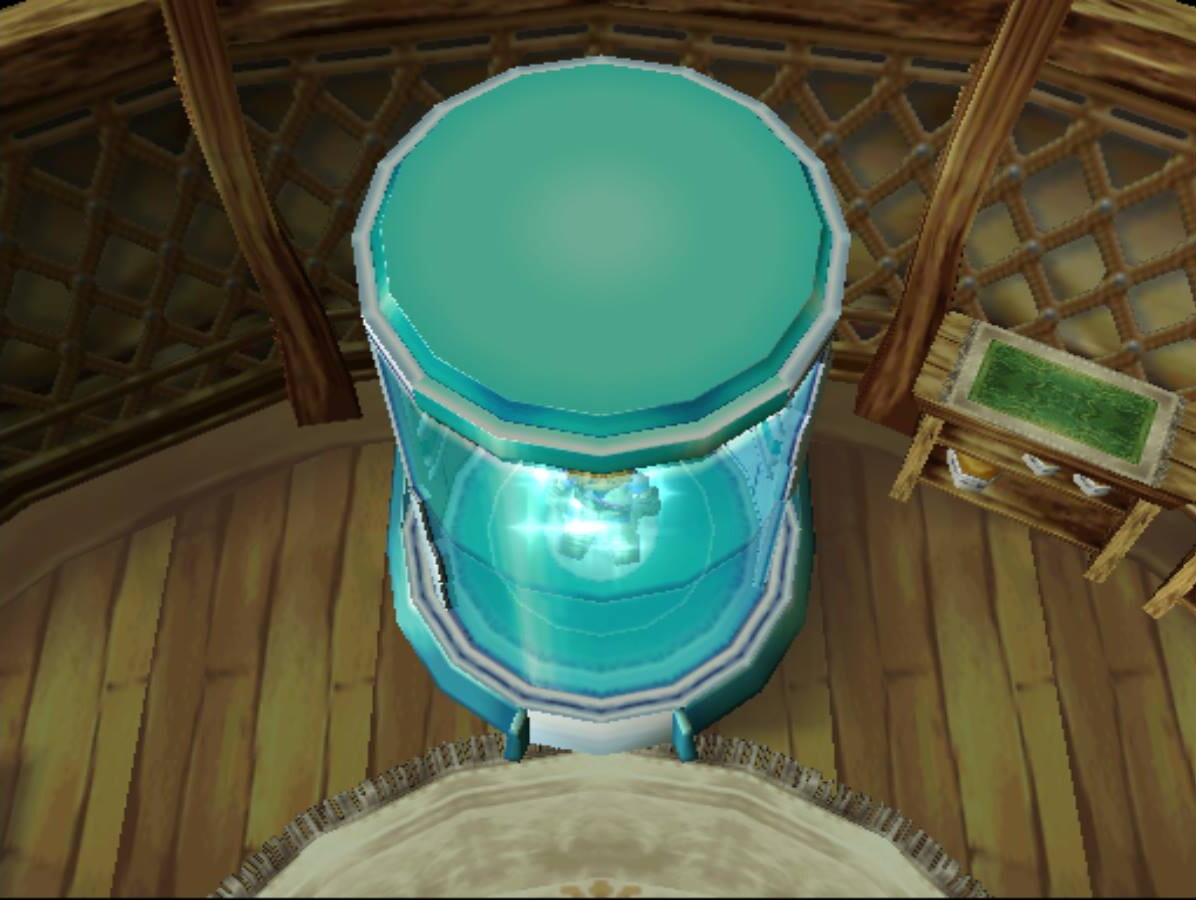 Also, Fishy has a Shine Pod................. in his hut............. A little hut tent thing in the desert........ and it has a SHINE POD, the invention of Dr Hope's that he uses to repair and maintain his Innocent Life model. Why would one of these exist ANYWHERE but Hope's lab, much less in this rando's tent????? I mean, they function as like a "restoration pod" for Life, he can get all his stamina back by going into it............. and this is really far away from anything so maybe it would be like useful to come out here and restore... IDK HONESTLY THIS BARELY EVEN MAKES SENSE FROM A GAMEPLAY PERSPECTIVE BECAUSE NOTHING IS OUT HERE THAT COSTS STAMINA???
Anyway, he didn't say shit about horses and the plains or whatever so I left and came back in the hut(since this tends to 'reset' people if they talk about an event, like Liberta with his dictionary or whatever, so they'll say their normal thing instead, and I got his like "meeting for the first time" dialogue, so...)
And he just wasn't there???????????????????
So I went to the plains because maybe I triggered some event??????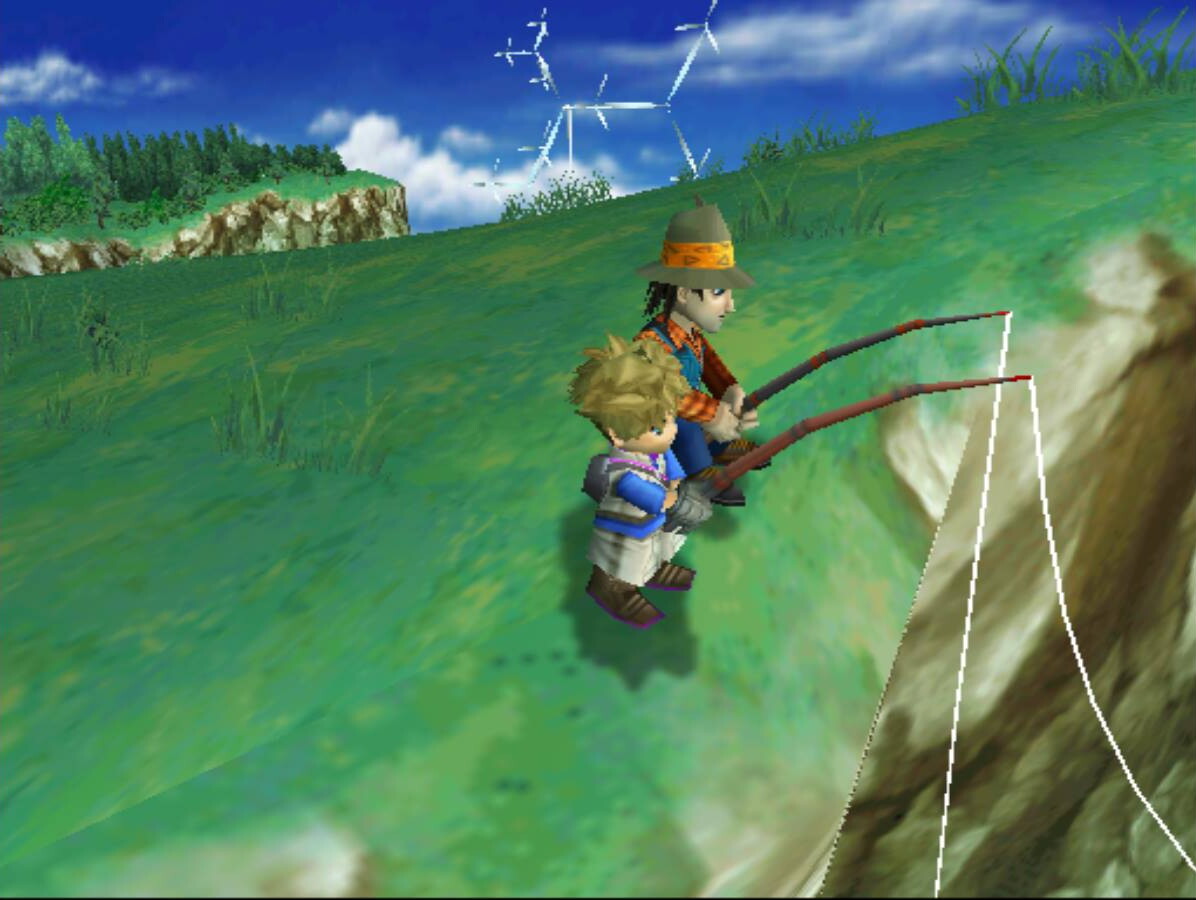 AND HE WAS THERE?? And then he told me about the horses and taught Life how to whistle lmfaoooo
And uh then he was like "Do you want to fish here?" and I said yes and I just started fishing like this ??? And uh I guess you never get a fishing rod and this is the only way to fish, is to find him and ask to fish with him...................????????????????????????????????????????????????
So I was like "YAY now I can try to get fishy for hermit" but you don't even keep the fish ??? It's so messed up...
Also wtf kind of coincidence that I had no idea what to do and literally found Jonathan's thing and fishyman's hut and everything purely by accident???????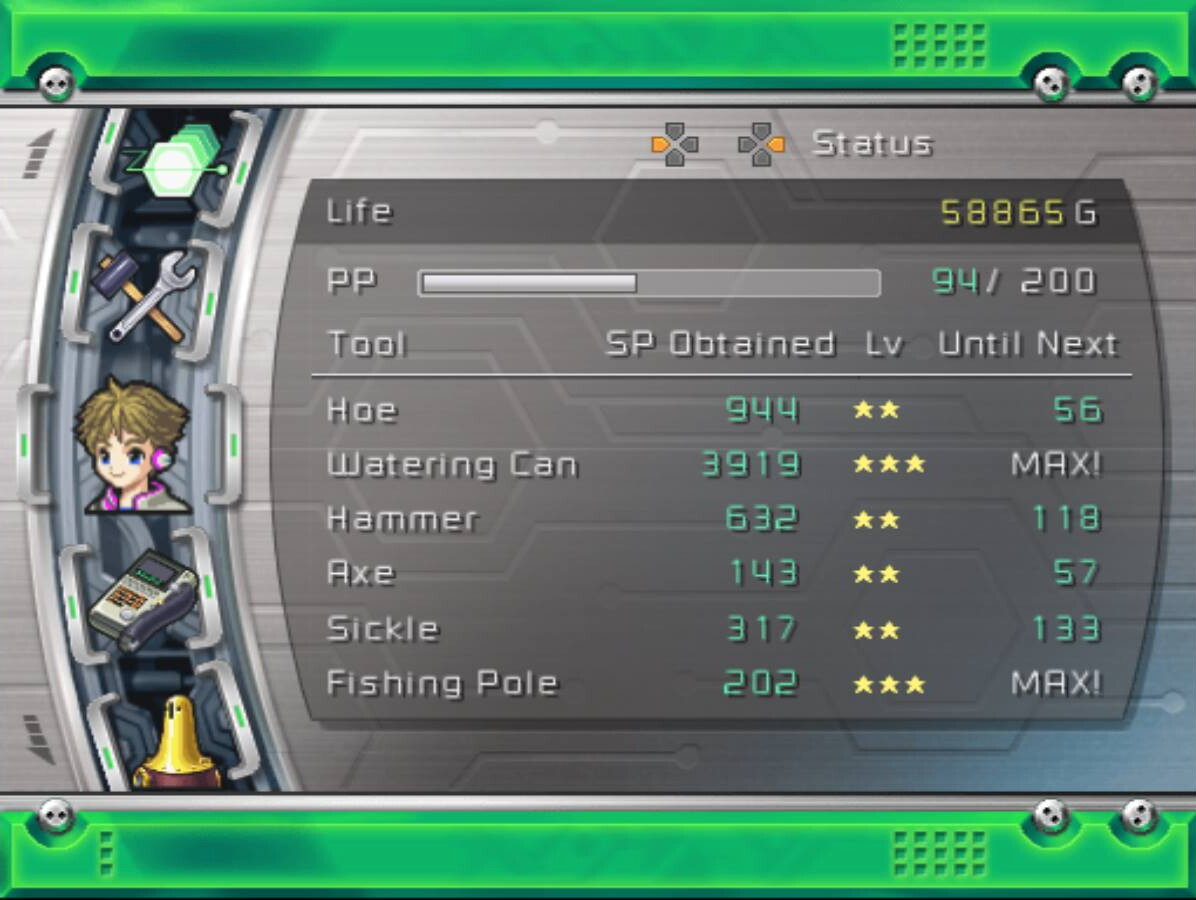 But you get fishy exp so fast, and after a bit I realized all you have to do is mash the button to repeatedly fish so I just did it til I maxed out the exp for fishy.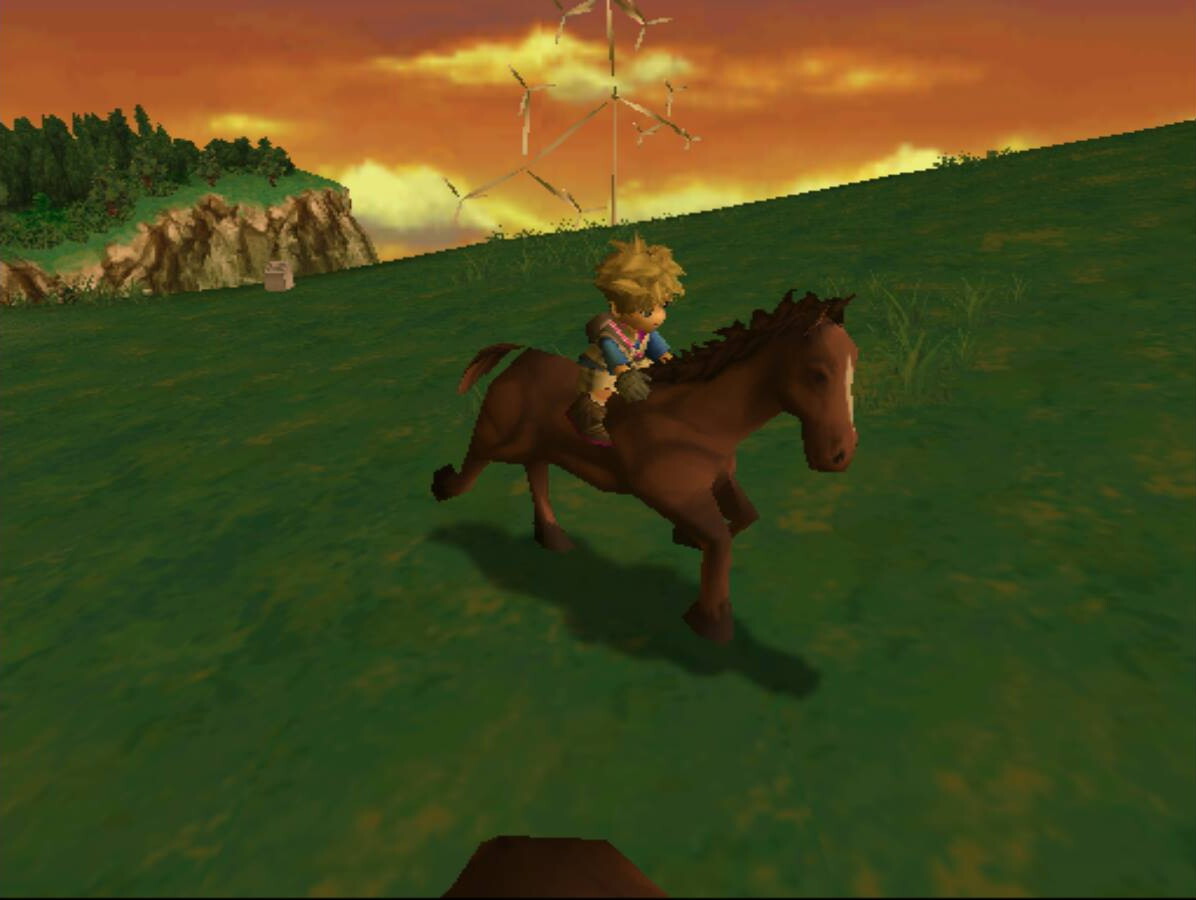 Then I went and interacted with a horse like Fishyman told me to and it played this super weird-sounding little song... and then it made me ride the horse lol. It just... kept going in circles... then I pressed triangle and it stopped............... that was it.....................
And apparently all of this was pointless because I didn't get anything for any of this... I didn't even get boosted stats that night like you do after doing weird things and seeing cutscenes... I got one stat-up and it was cooking LOL All dem garlic steaks.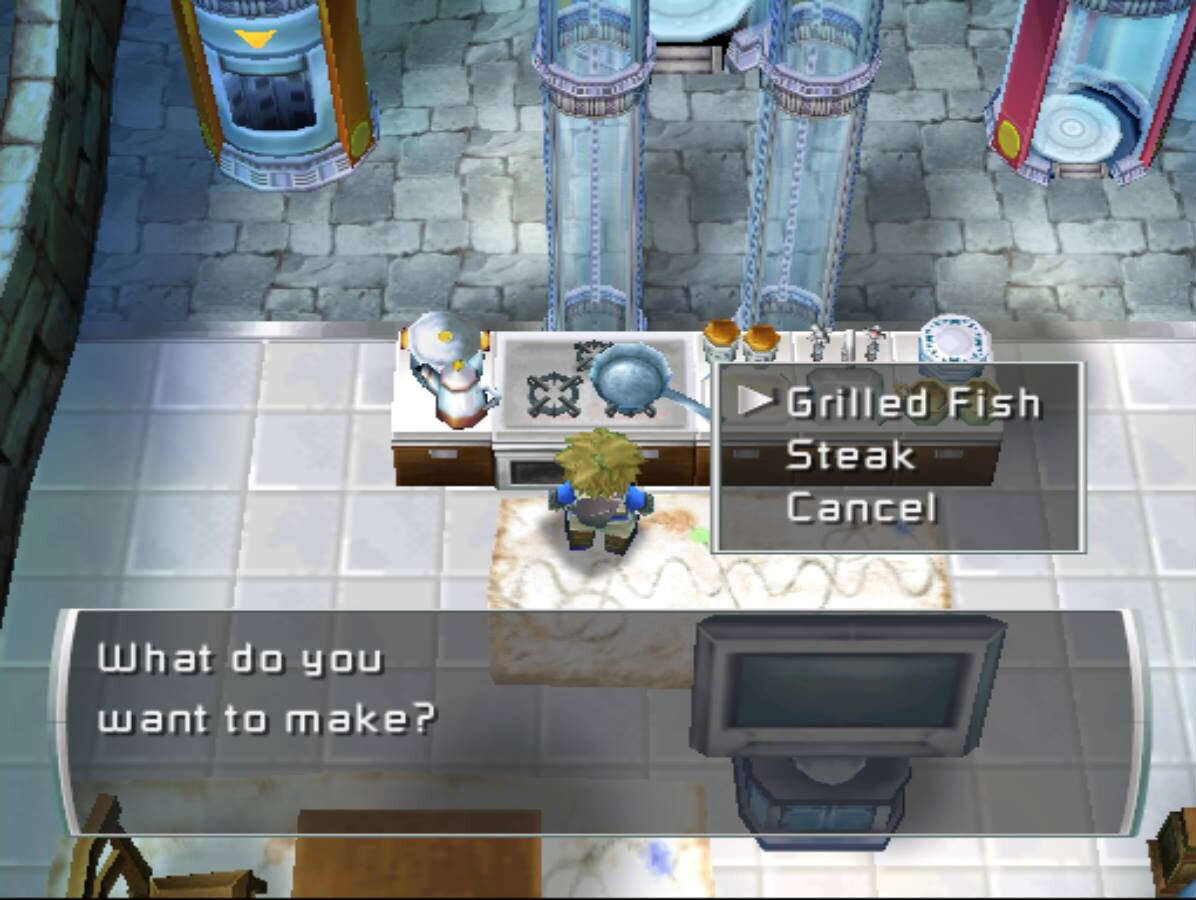 Then next morning when I cooked (Yes, Life wakes up at like 4AM and cooks like 5 steaks and makes 3 salads and like 2 deserts and etc. and eats it all within the hour LOL) I noticed... there is fishy thing???? The options under "grilling" used to only be "Steak" and "Cancel" but now I have GRILLED FISH!
So I went through the other options and I have "Boiled Fish" and "Sushi" available now, too...!! I guess going fishing (or maybe maxing it?) unlocked those...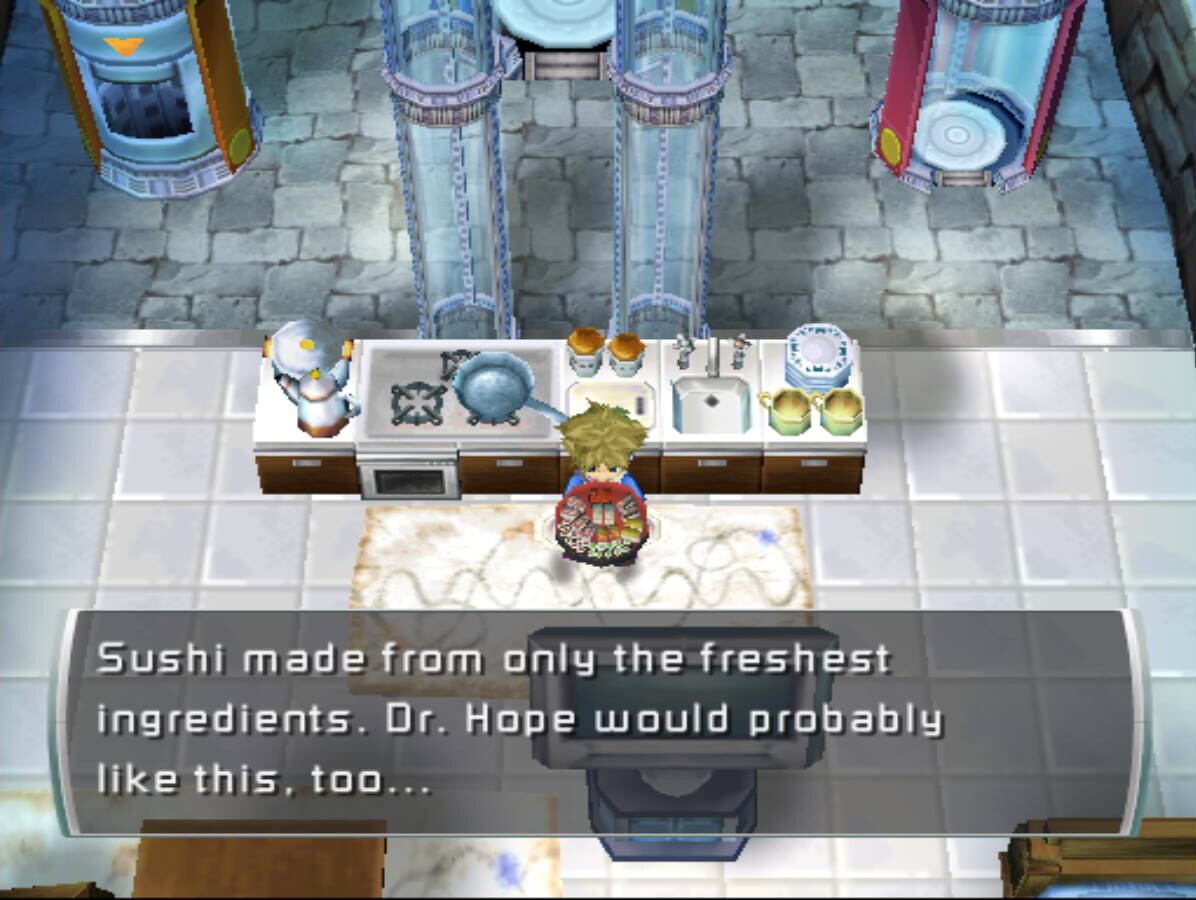 Life's first attempt at making sushi... how even...
Apparently Dr. Hope loves Sushi so much it comments about him when you make it... never had a comment like that before lol. Hope got some good taste though.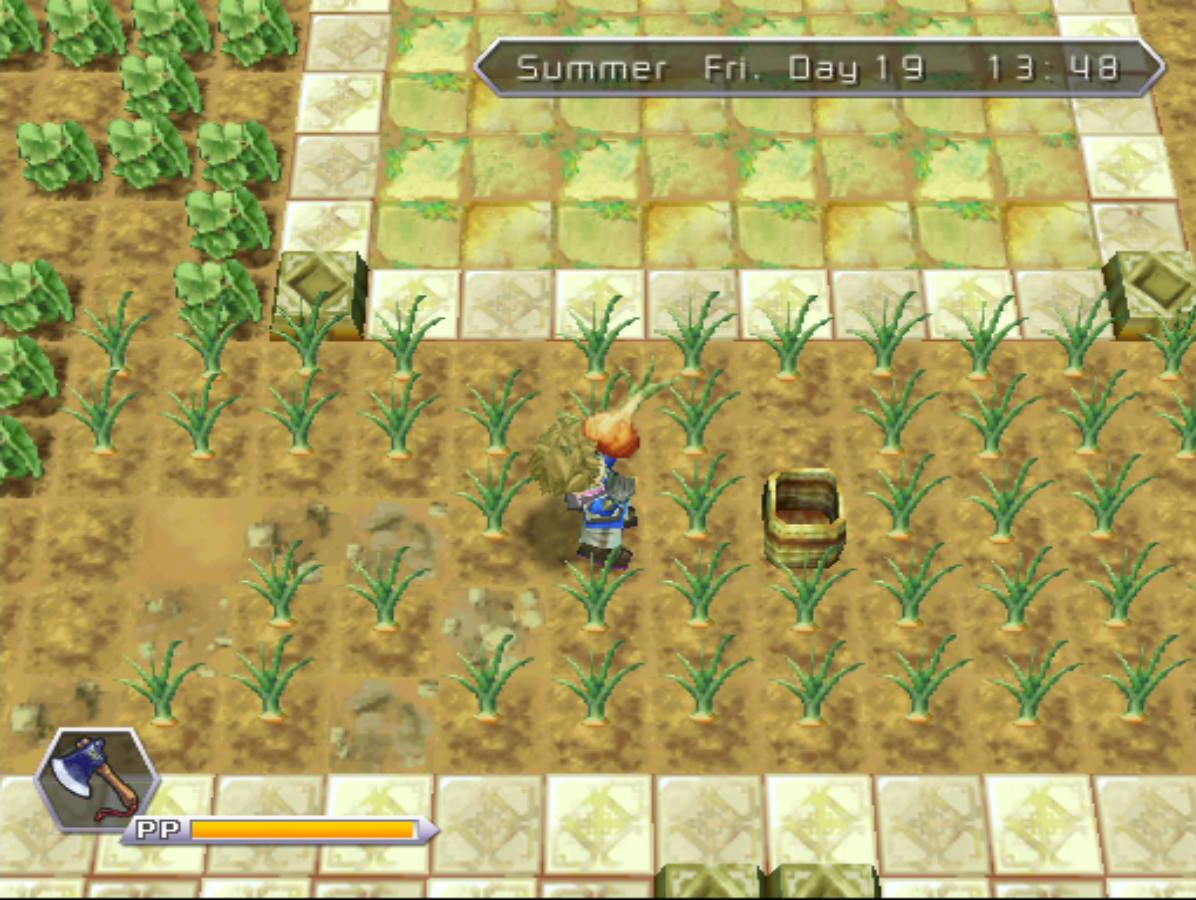 Onions came in... look at how many there are XD So I pretty much spent all of Friday picking onions. Not even kidding.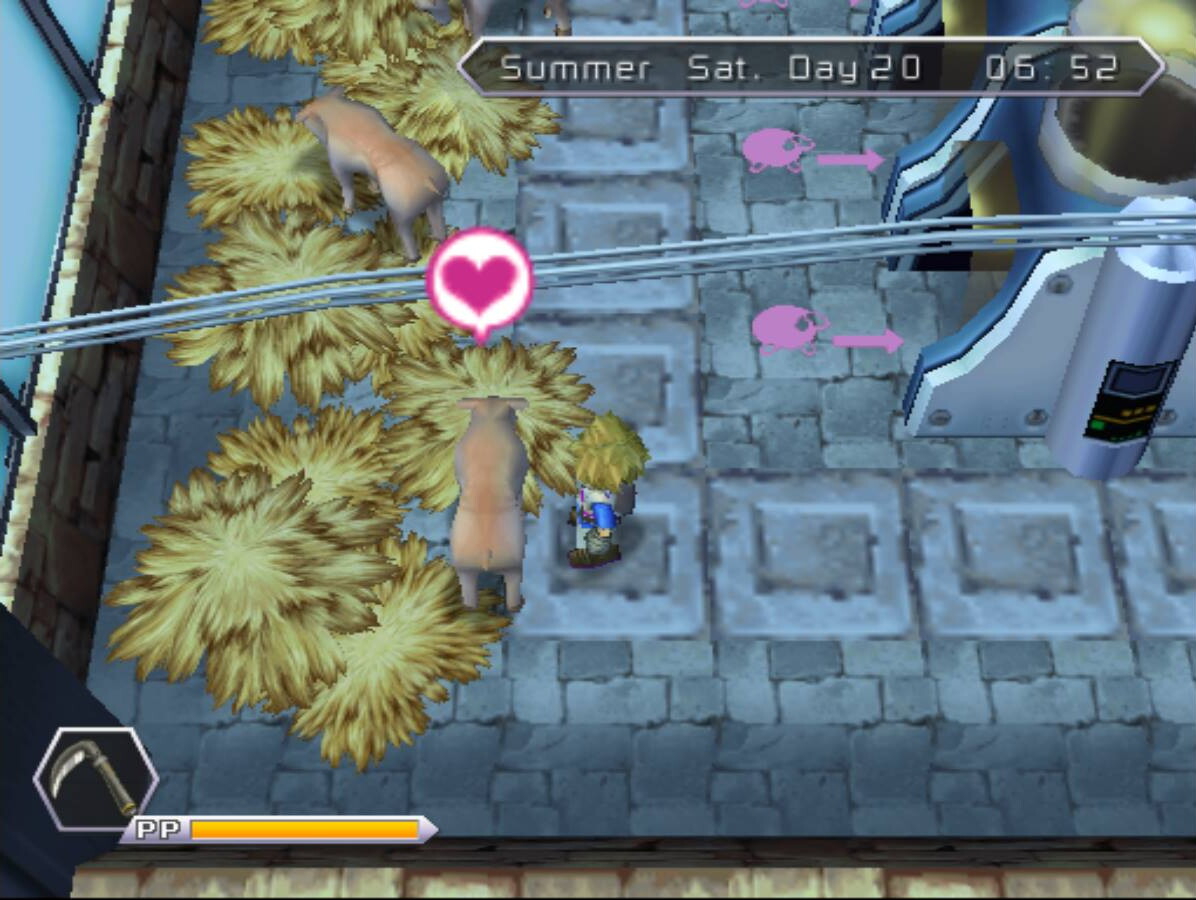 ... And then next day my sheep were naked! And apparently I shipped "Life Wool" (whyyyy are they named like that lol) the night before? So I guess they will just go in on their own and ship their own wool. Thanks, Baa-o-Matic!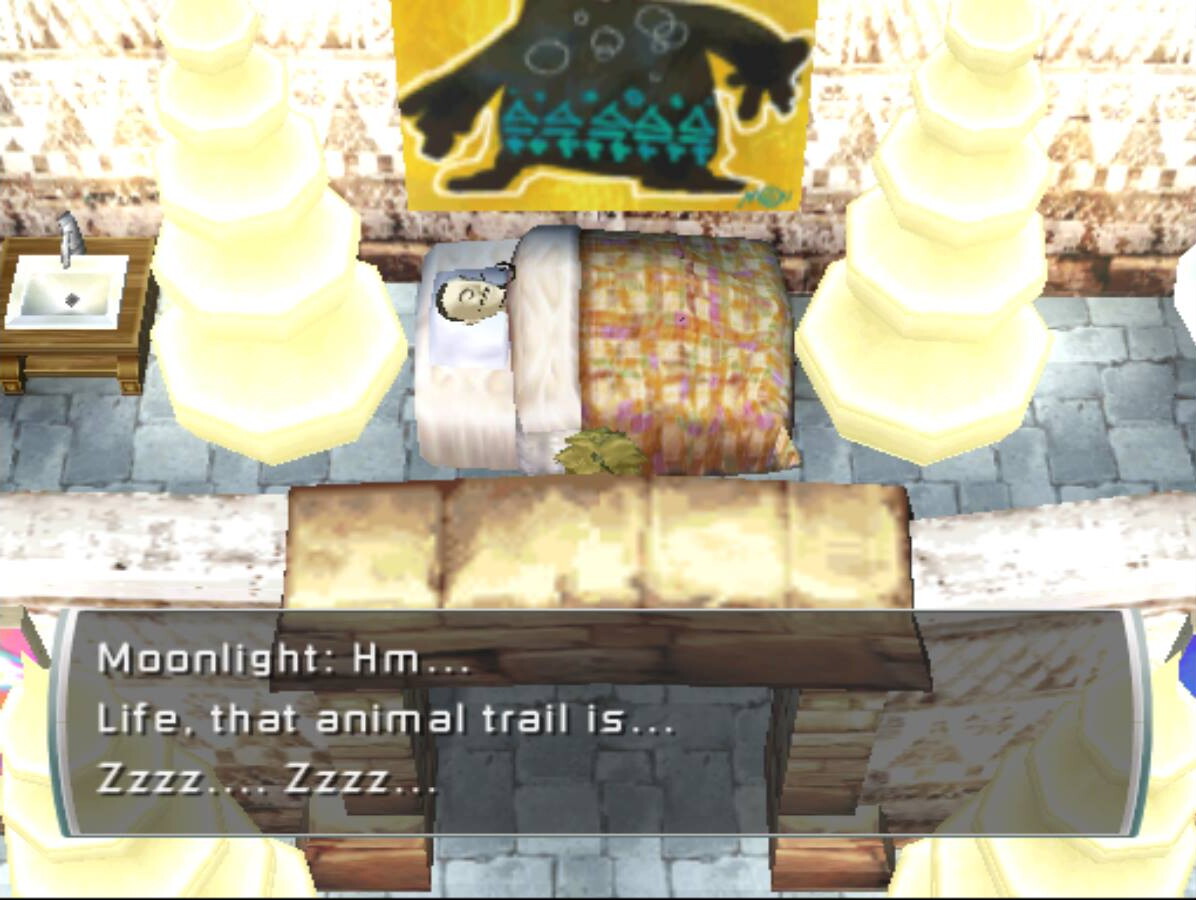 OK maybe these are not even hints and just completely random shit...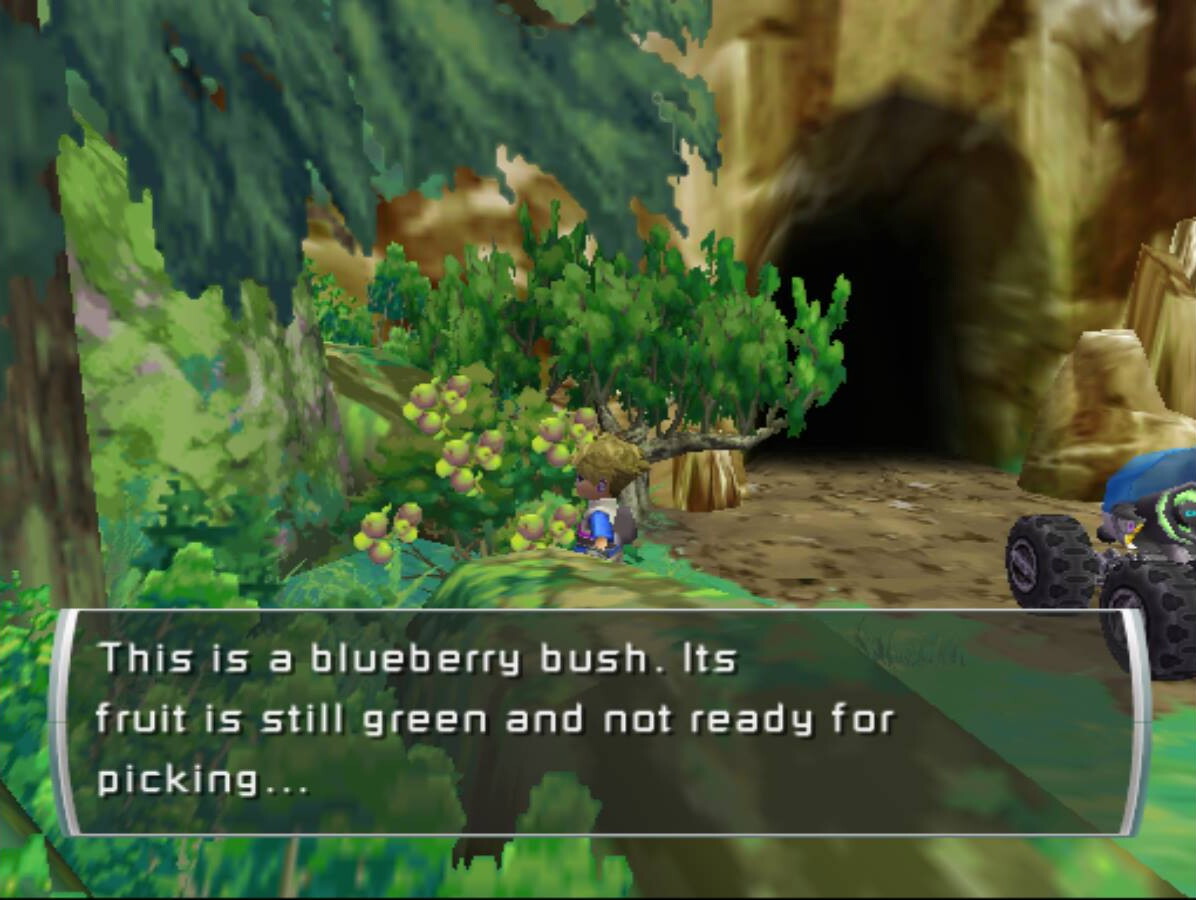 I didn't notice these before??? Or are these the things that said they'd come around the 22nd and have a short harvesting window...??? I don't remember at all LOL.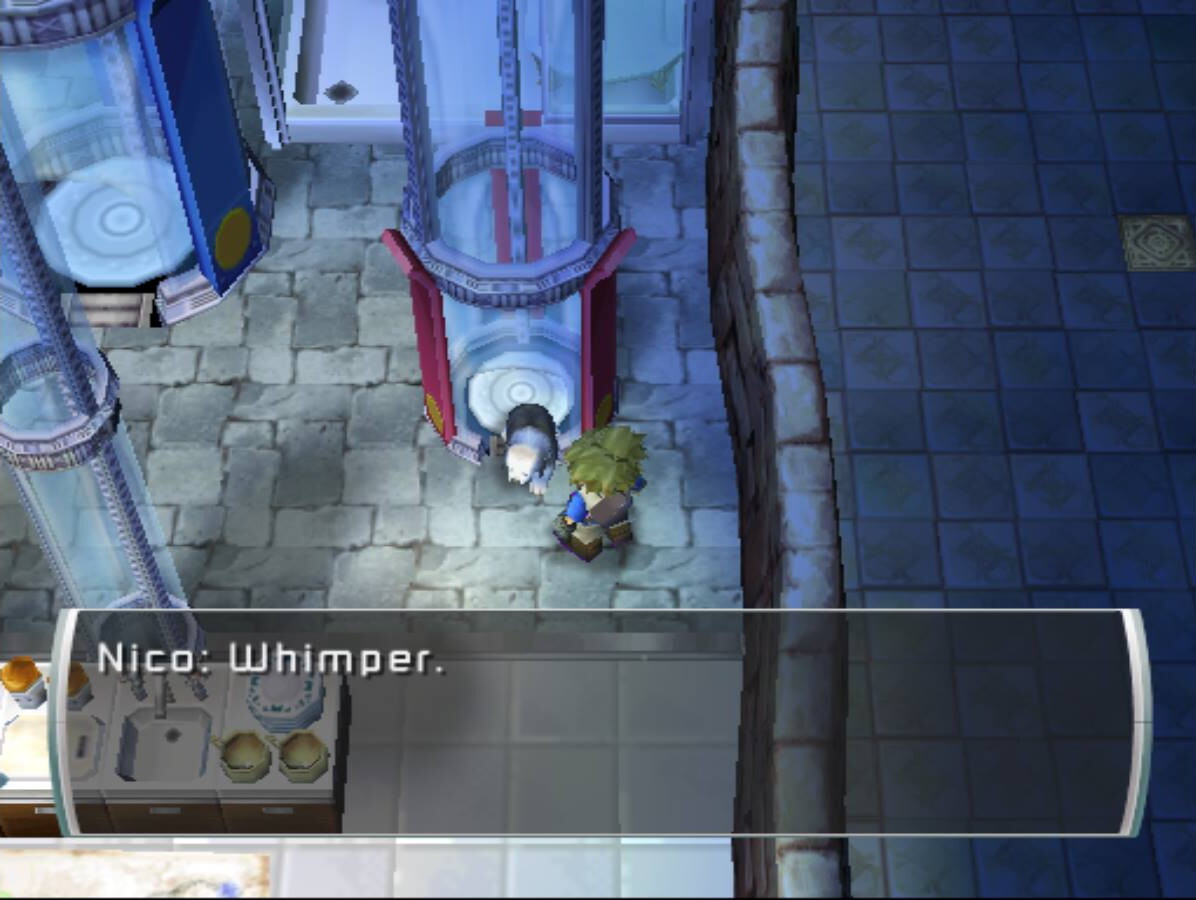 What's wrong boy?? Did Naoki fall in the weird square pond??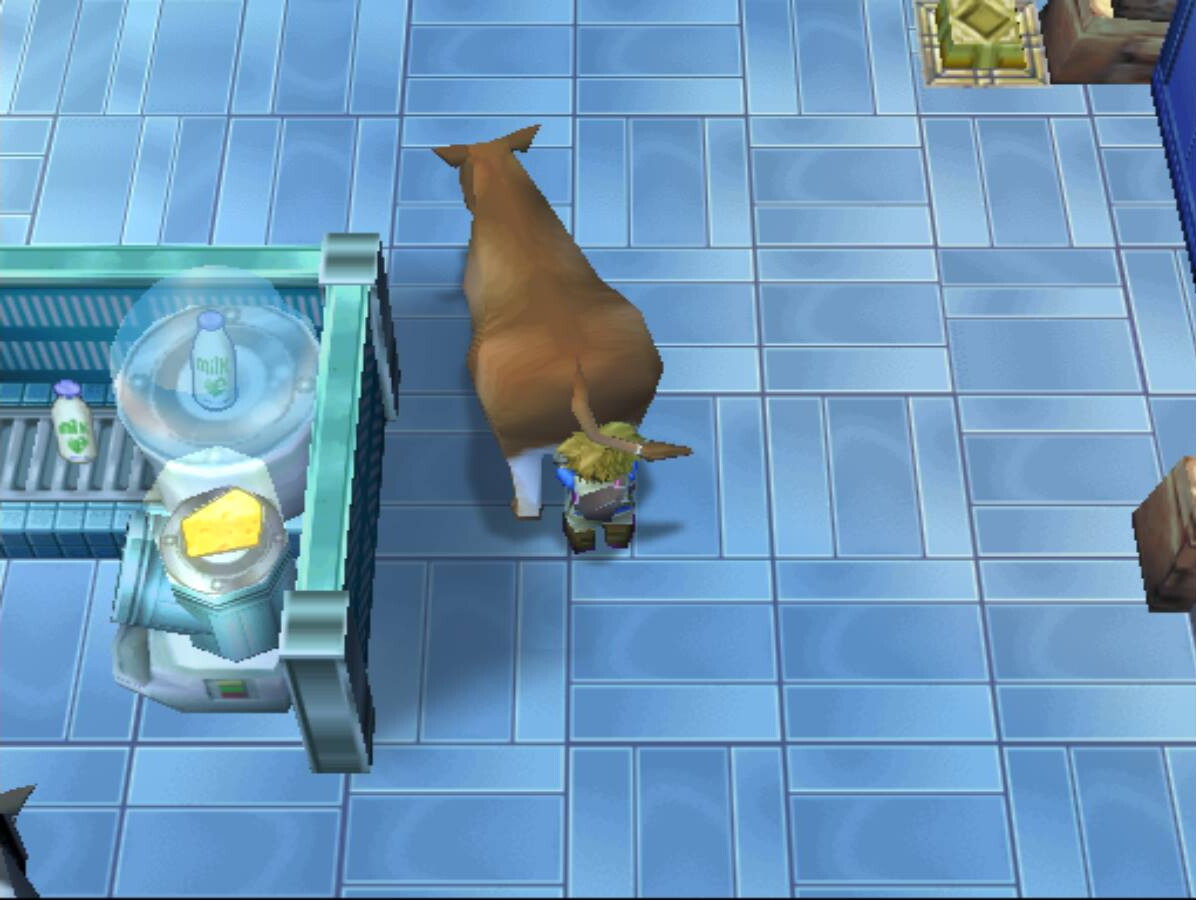 BTW when you go to pet the cows, you pull out a brush and like, lean forward and like... do these sweeping motions back and forth, turning your head. But Life like... clips into the cow if you stand too close, and so if you go behind the cow, he plants his face right in the cow's behind and like motorboats it. I'm not even kidding. It's so ridiculous-looking...
Harvest Moon has a weird tradition of things related to cow care somehow being pervy or gross, whether it's just a weird sound effect, strange humpy-looking animations, the animation for milking being able to be doing in front of girls to make it look like you're groping their breasts, or to even being able to legit pleasure your male cows by 'milking' them... it just seems like in every game when it comes to cow care there is SOMETHING weird like this LOL
ANYWAY, I spent the rest of Saturday going to the cave to see if I missed anything. I don't think I did. I double-checked everywhere carefully and even stayed in the cave past the night bell...! Barely made it home for the "you better sleep soon" bell lol.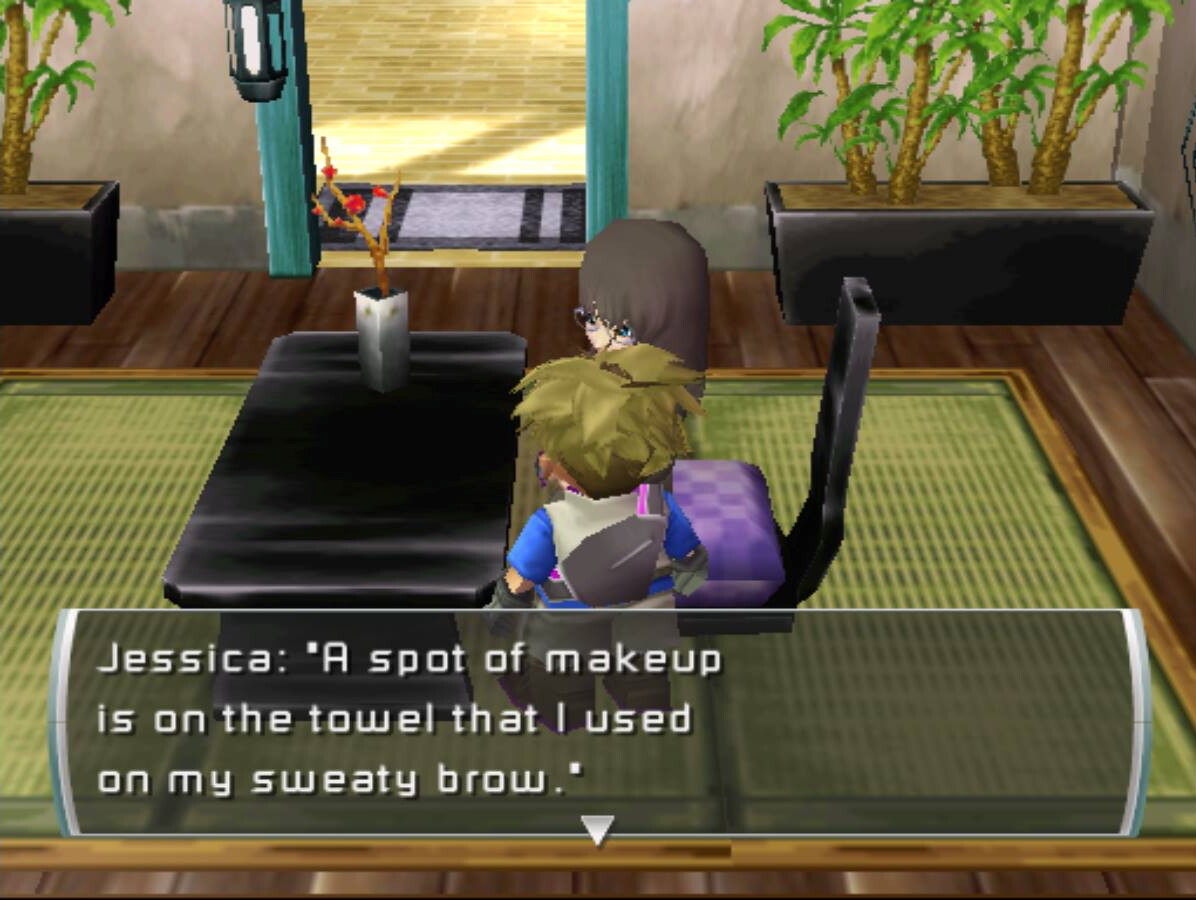 So beautiful, Jessica XD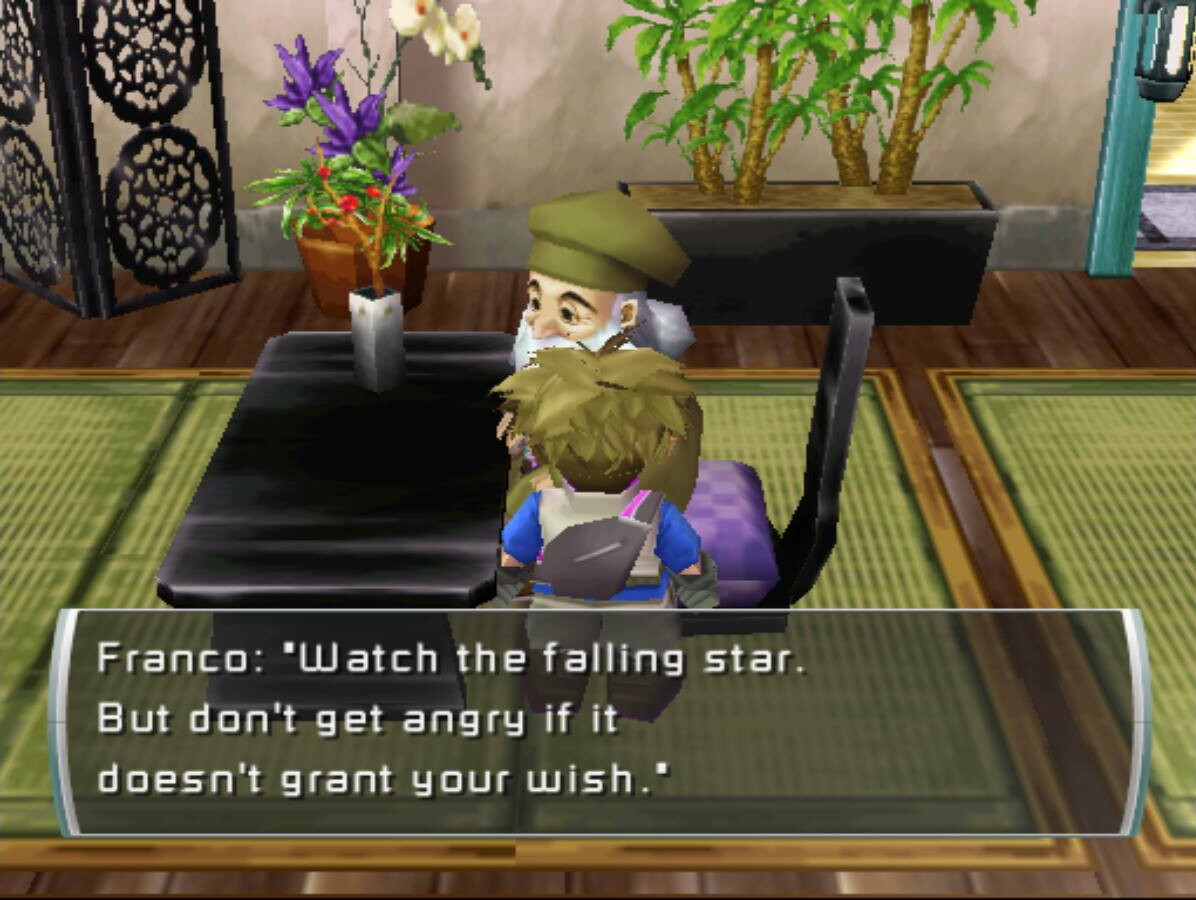 I skipped harvesting tomatoes so I could get to town in time for poetry class LMFAO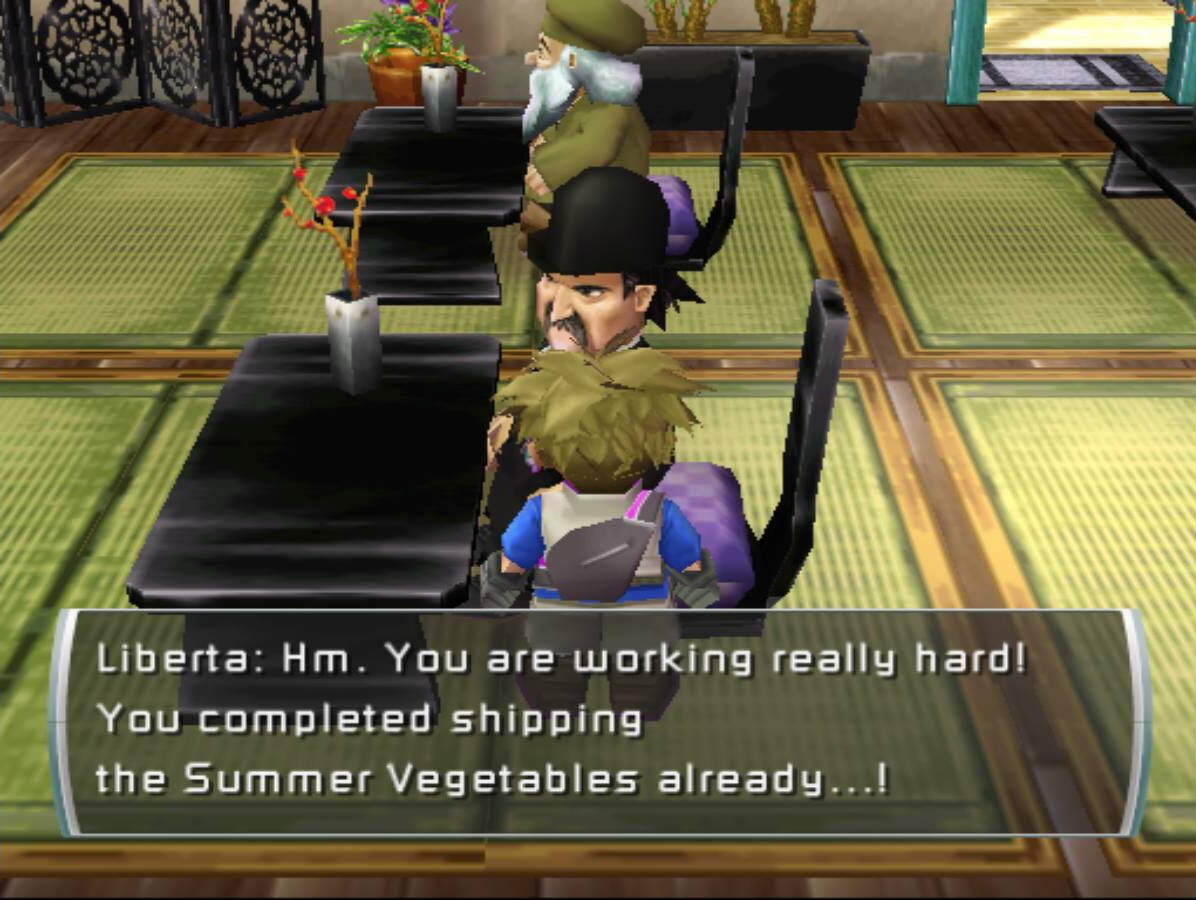 ......!!!!!!!!!!!!
YAYAYAAYAY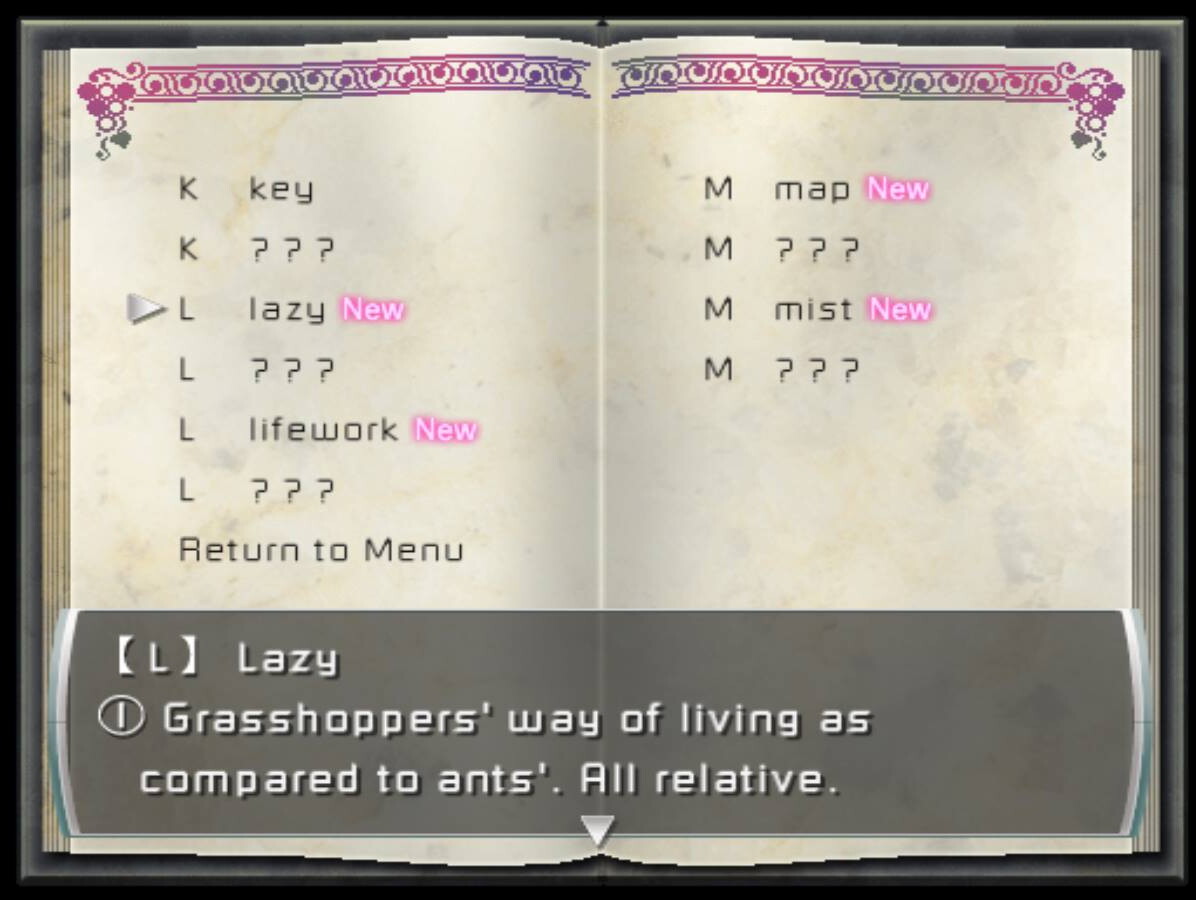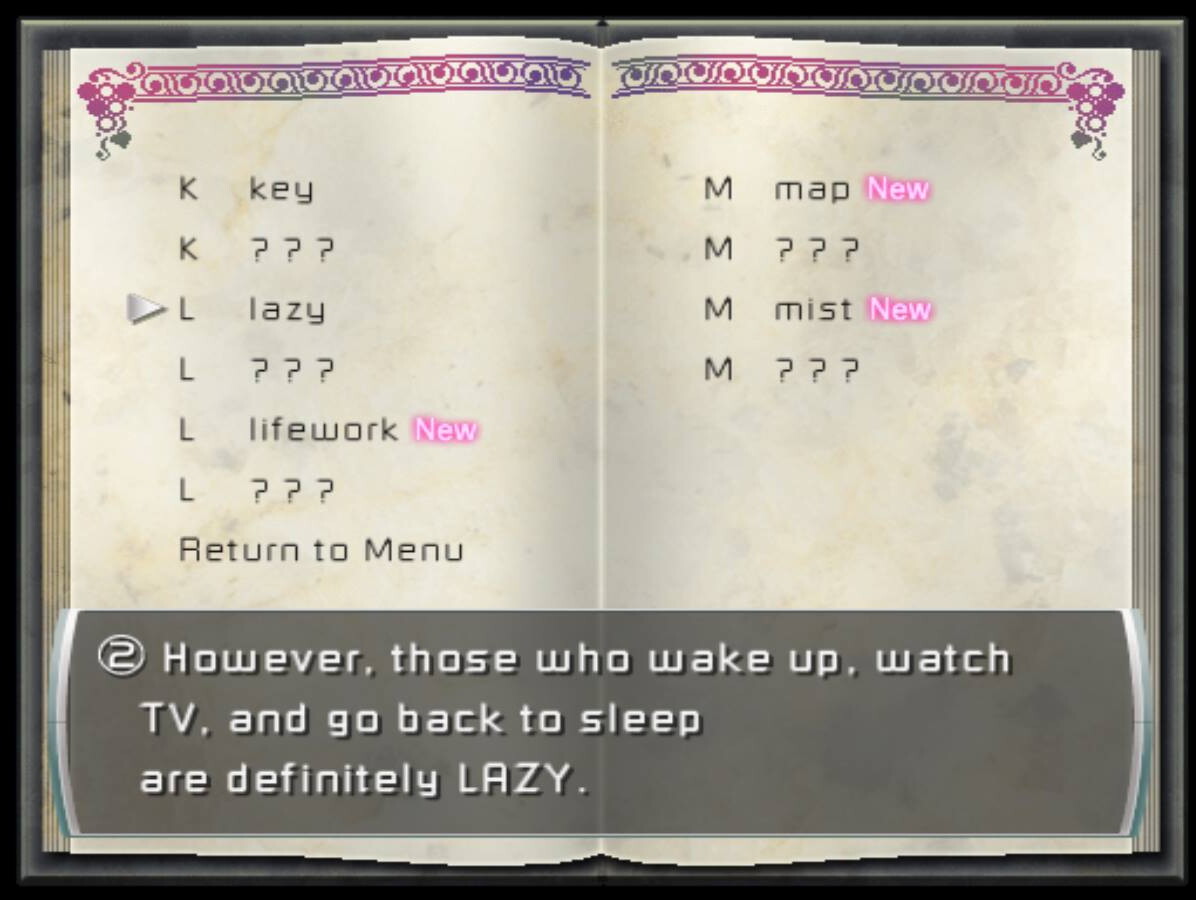 These weren't as good overall as the last set with epoch-making and ear and stuff, but there were some cute ones. I liked this one even if I disagree with the existence of a concept of "lazy."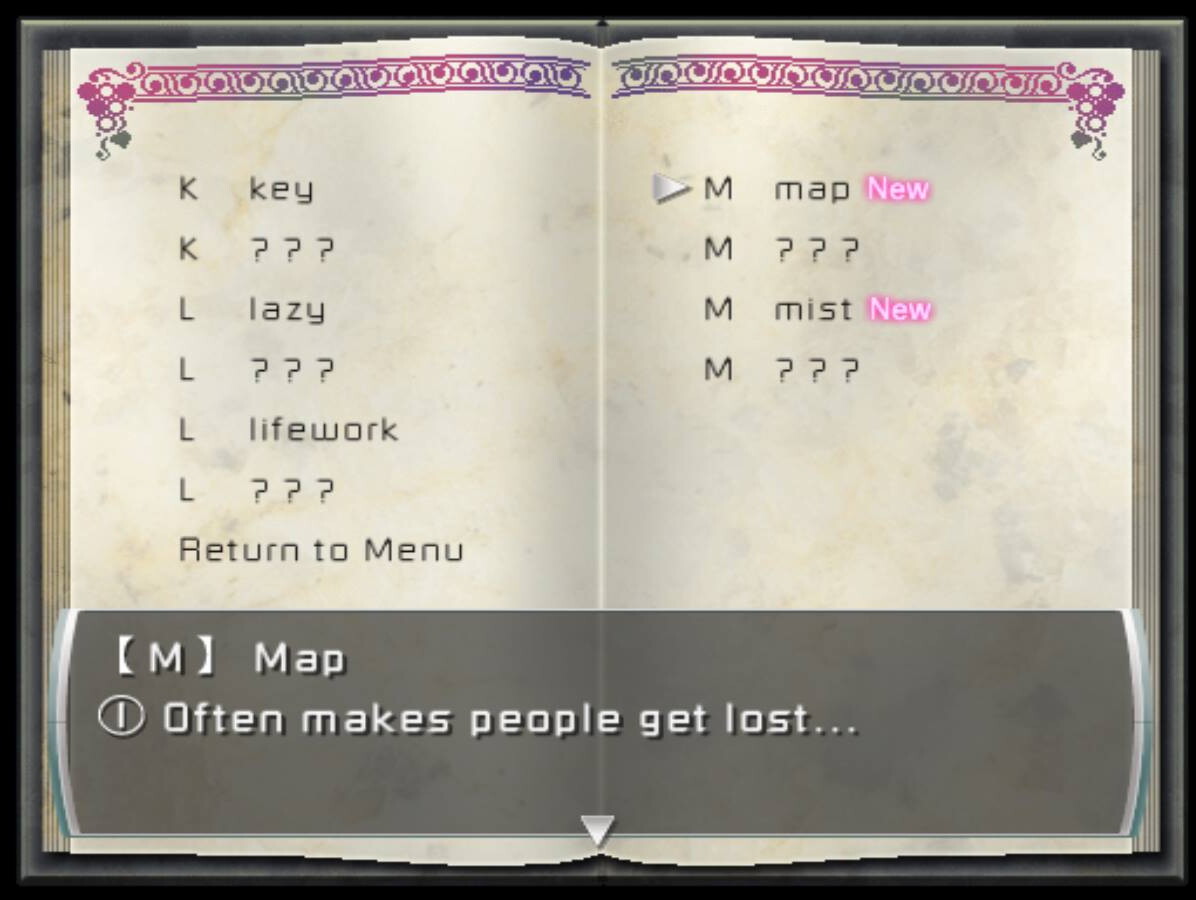 I'm getting the impression that Liberta is bad with directions.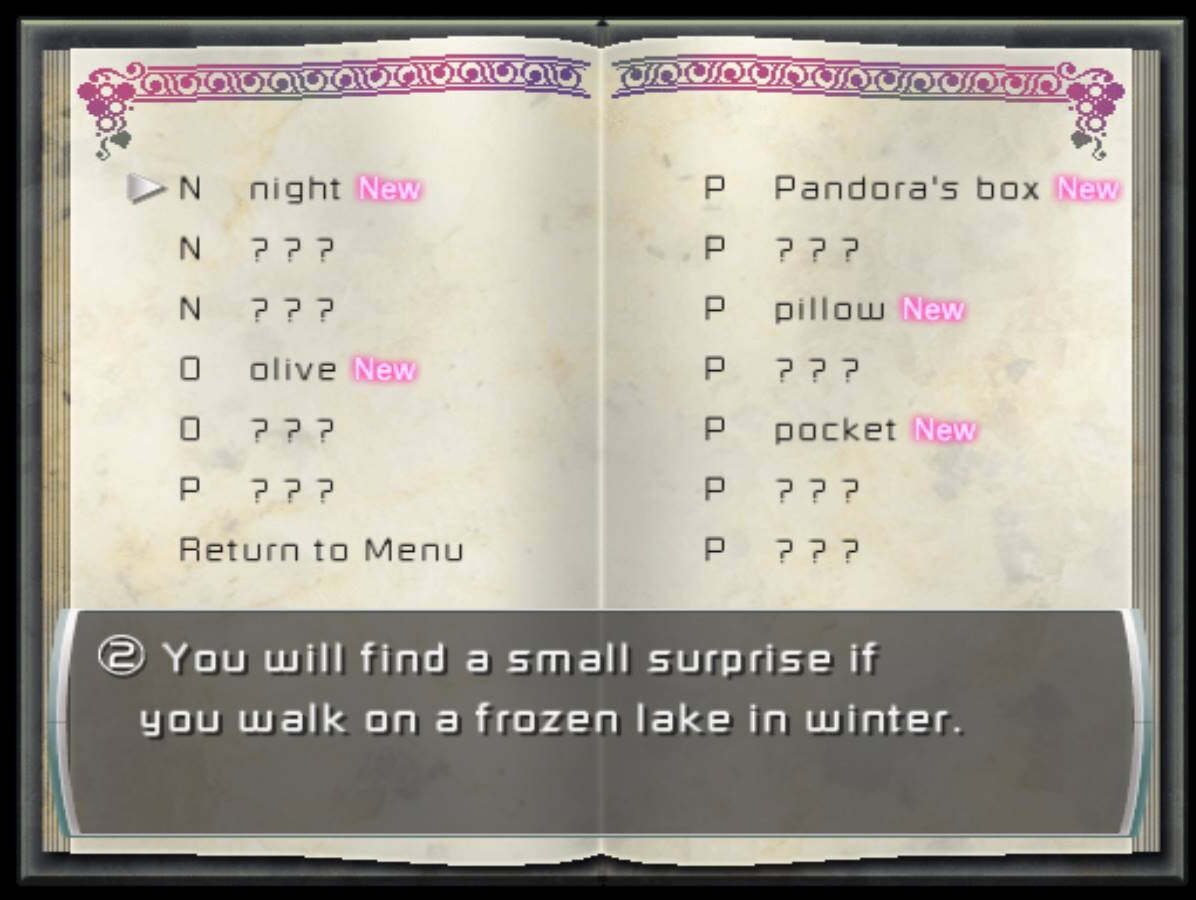 Ah, maybe this is related to the centaur art thing????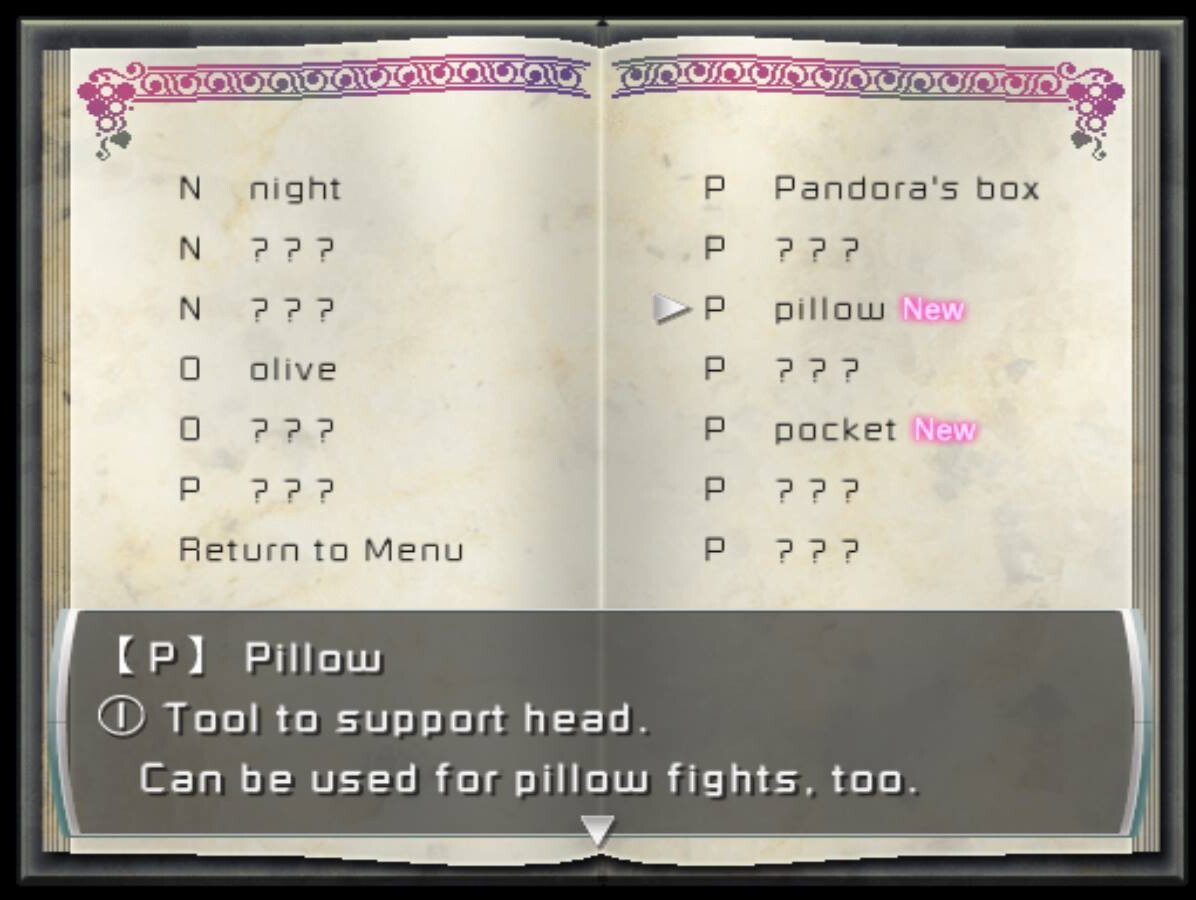 Liberta + pillow fights :) :) :)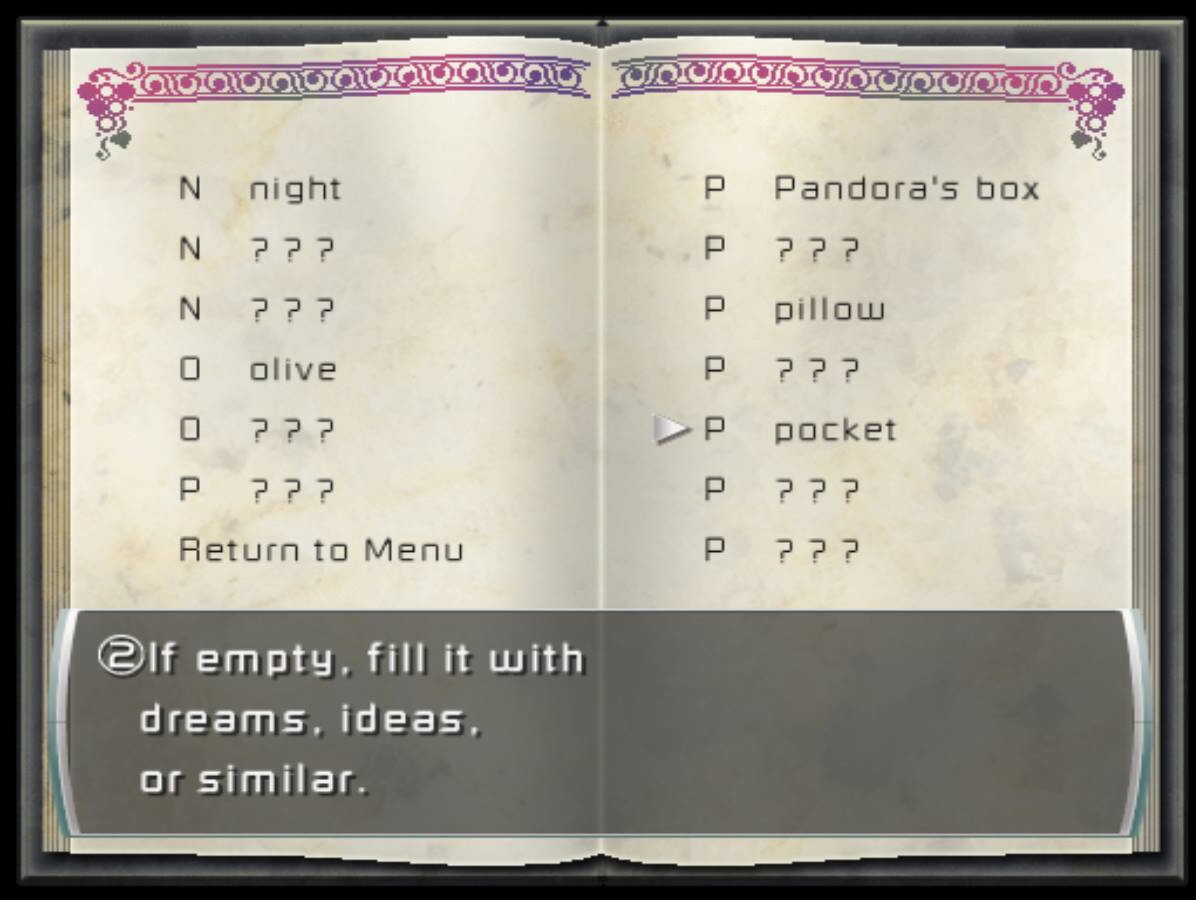 From "pocket." What.
Anyway, Poetry Day is also Sun Day.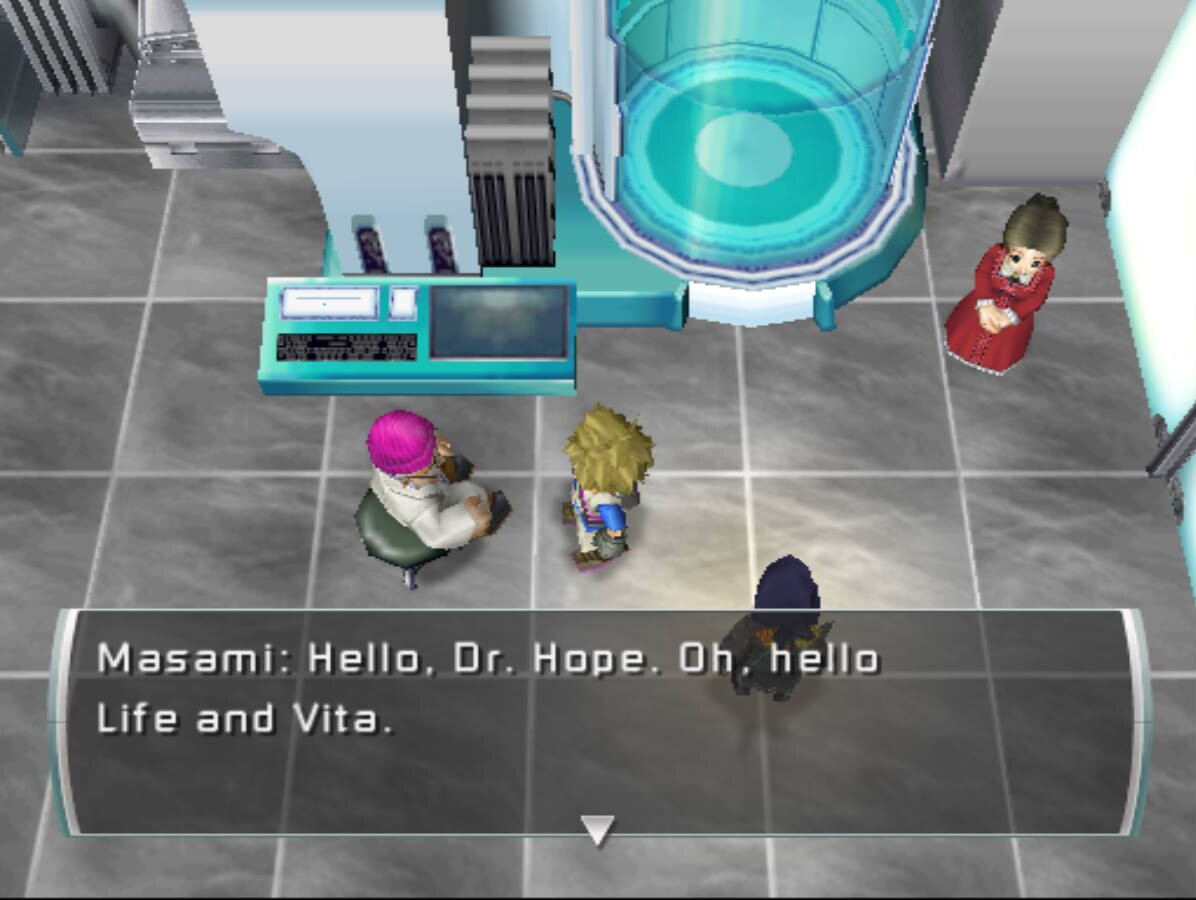 Today's Sunday Special is... Masami :D :D And uh at this point I feel like I must have never gotten this far because I don't remember this at all? Even though I could have sworn I made it to fall but... I really don't remember this?
Anyway, Masami reports that it's true that Banks Corp is going to start construction in the volcano and that it's going to erupt within 1-2 years. Dr Hope confirms that his data supports this, and it could erupt this year or the next.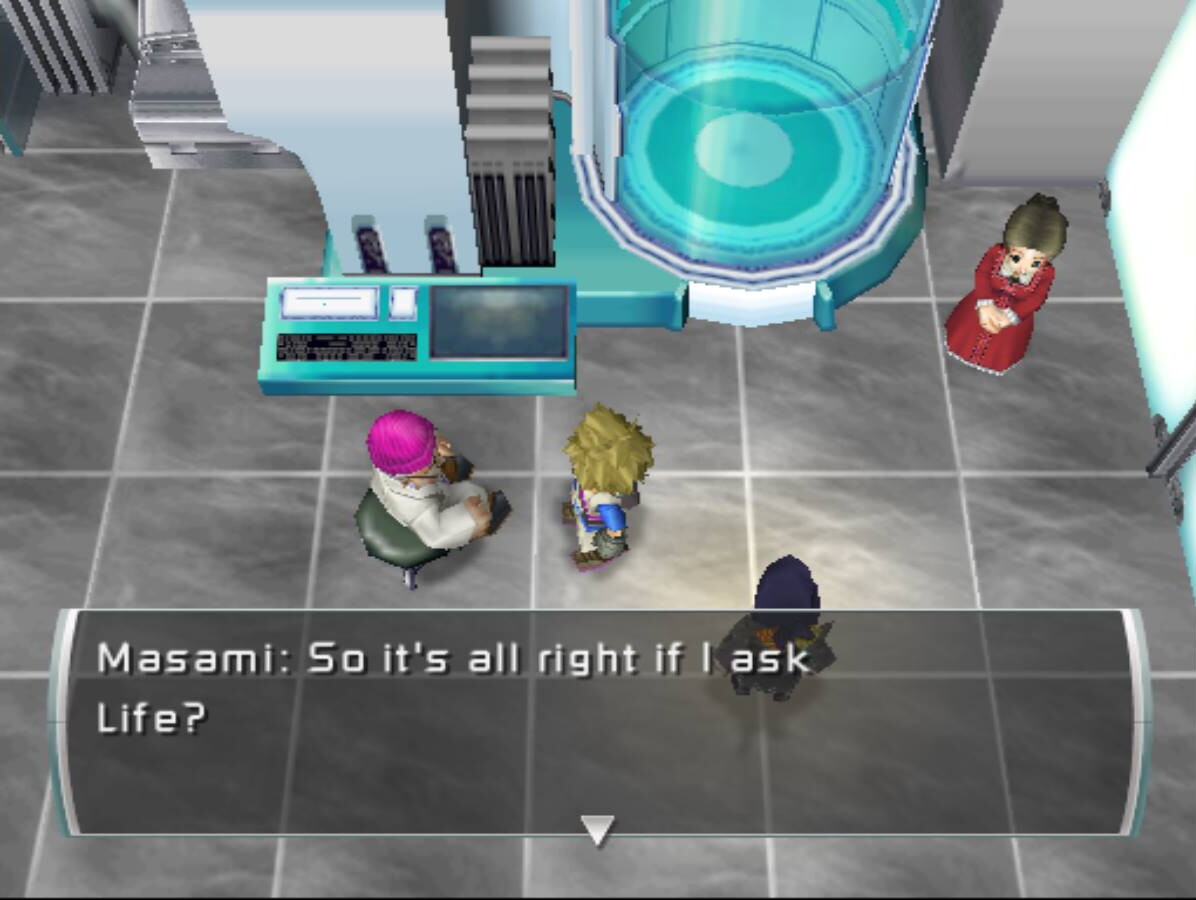 Then Masami has a request for Life...?
.... SKJFLSKDJGLKSDJ ITS ABOUT HERMIT LOL WTF
Anyway, I took screencaps of all of this dialogue, but I'm just going to type it out so there's not a million pictures of the same image with different text on it:
Masami: There are three spirits who live on this island. The Water Spirit, Forest Spirit, and Fire Spirit all protect us. It is the anger of the Fire Spirit that is threatening to make the volcano erupt. I'm sure that the Water and Forest spirits are happy that you're working to revive the Easter Ruins. But as for the Fire Spirit... once its anger is provoked, it only grows stronger and stronger... The only thing that can stop it is the Water Spirit. Life, I'm going to give you something that I've been guarding for many years.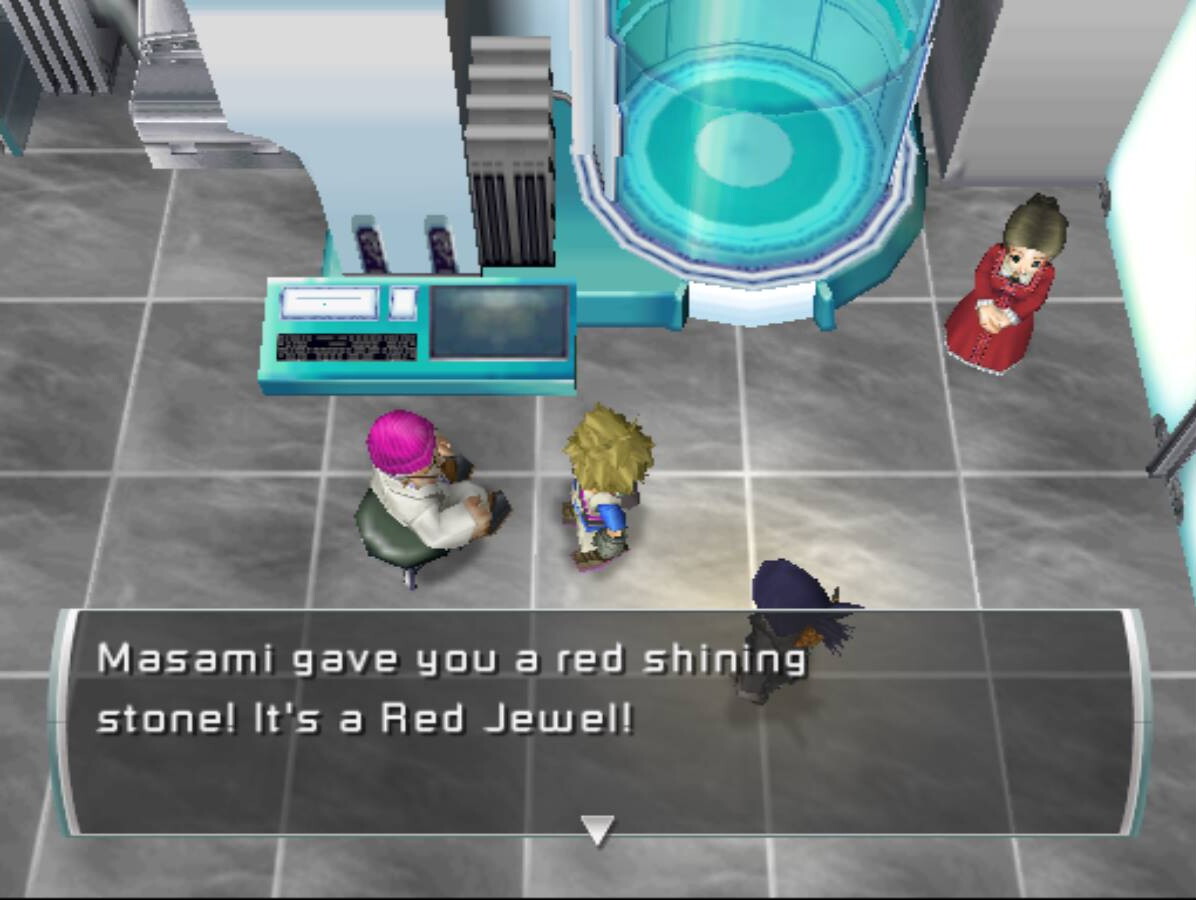 SLKDGJLSKDJGLKSDJGLKSDJGLKSDJGLSKDGJLKDSJGLKSDJG OK I GUESS I DIDN'T NEED TO GIVE A GIFT TO THE HERMIT AND I GUESS I DIDN'T MISS THE RED JEWEL ANYWHERE LOL MASAMI WAS HIDING IT FROM ME LOLOL
But other than all my worry about why I only had 3 red jewels, it's REALLY cool that you get one from Masami??? I was so happy about it!
I'm already in the Easter Ruins...? What does this mean...? There is a red door in the ruins, though, like behind the elevator in the entrance. Is there more to the ruins than just this...?? Ahhh, I can't wait!! I definitely don't think I've ever broken the red seal so this is new to me at this point. I guess I never got as far in this game as I thought...????????
Then Masami tells me somewhere deep in the ruins there should be "Crest of the Water Spirit" and that I should find that and give it to the hermit. She sure knows a lot about this stuff!!
Anyway, Masami leaves after that, and then this happens: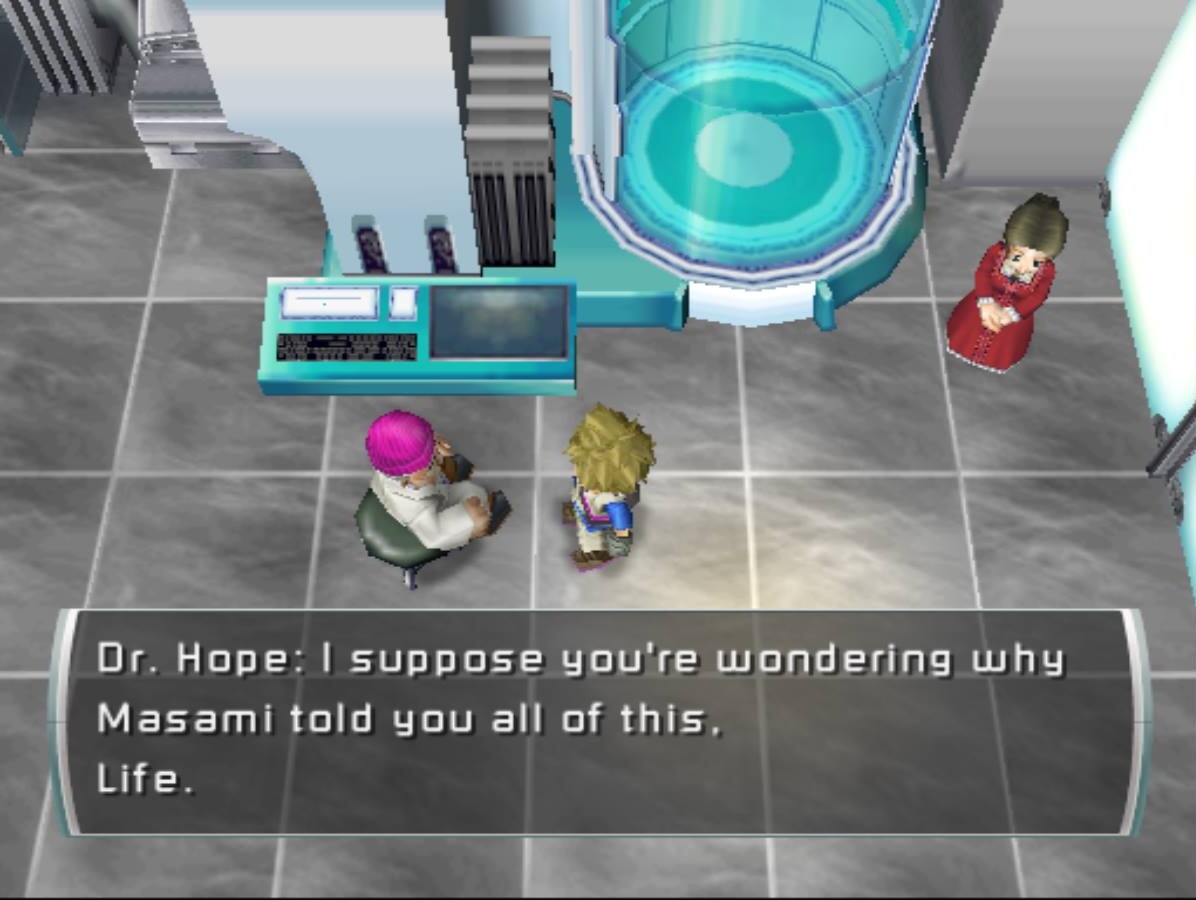 YES, YES I AM LMFAO
Dr. Hope: Masami is a descendent of one of the original Easter People. Long ago, the Easter People wanted to defeat their enemies the Volcano People so much that they stole the Crest of the Water Spirit from the tower by Mermaid Lake, hoping to use its power. They had deceived the Forest Spirit into opening a path to the Mermaid Lake tower for them. But human beings could never hope to control the power of a Spirit Crest. Finally, the three Spirits sealed off most of the island... Robbed of their reason for living, the Easter People eventually died out... And the Water Spirit sealed off the Forest Spirit for letting the humans deceive it. At least that's what a legend of the Volcano People says. I can't help but feel a little guilty for making a child like you responsible for saving the whole island.
And that's it. LOL. So... the reason there are all these sealed doors is because the Spirits specifically sealed stuff away so the Easter People would die I guess? And I can't believe the Water Spirit even went as far as to punish the Forest Spirit XD Also the Easter People could not have ALL died off, because Masami exists...?
Also, before, Dr Hope did that weird thing like starting to say something about Life and then changing his mind? And that wasn't the first time he said something like that... in fact, if you ever go when he's "wrapped up in work" he does something similar, he just says like "Life... no nevermind" or something. So that's kinda weird, and now he's saying he regrets making you responsible for the island, but... that was like... the whole purpose he created you...?
Is he starting to regret creating Life...???
...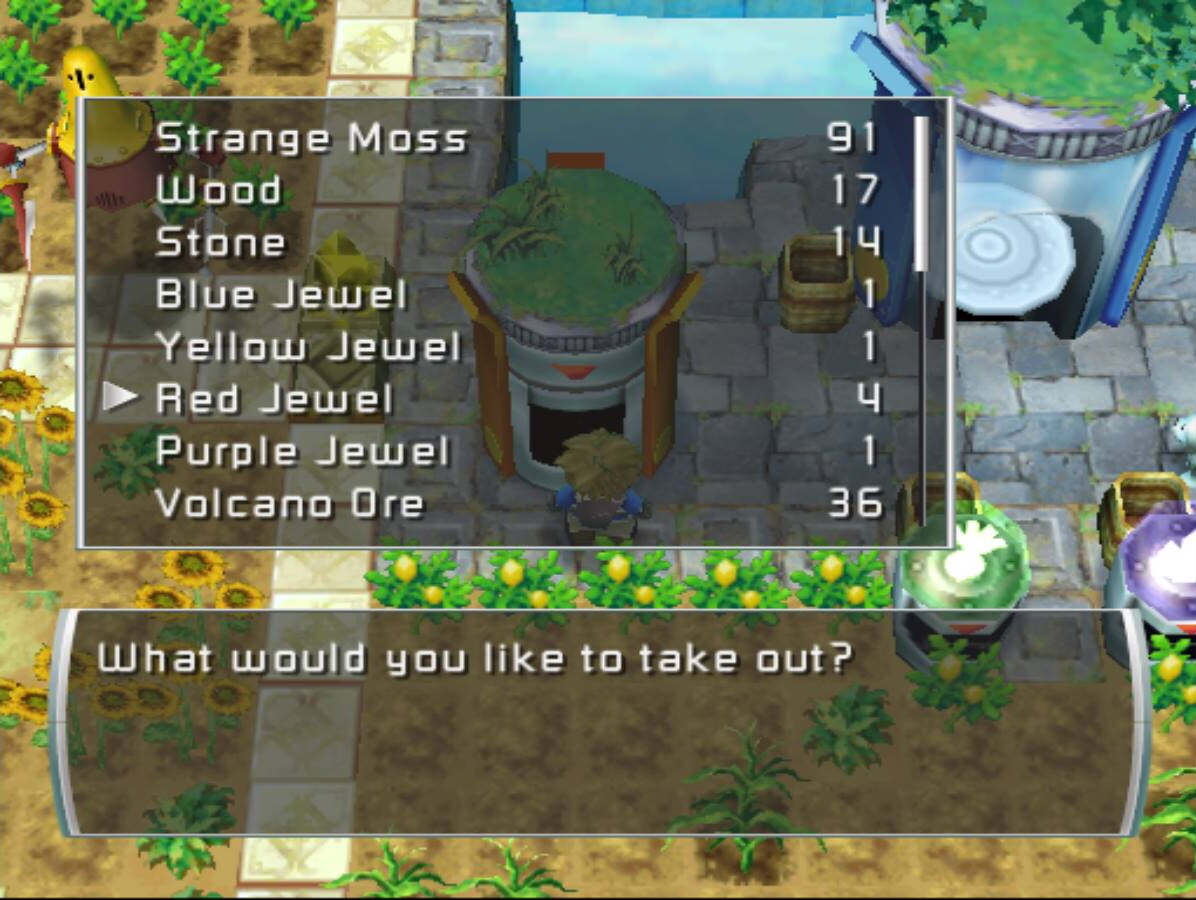 I rushed home and got out the red jewels and placed them on the altars... so next time I play, I'll unlock the red seal...!! And then I can go behind the ruins...!!! And start hunting for the Crest of the Water Spirit! Yay! I'm really excited hahah. I love exploring the caves even though they're pretty simple, and I am really curious about the rest of the story now?
Also some random side notes of stuff that happened this week: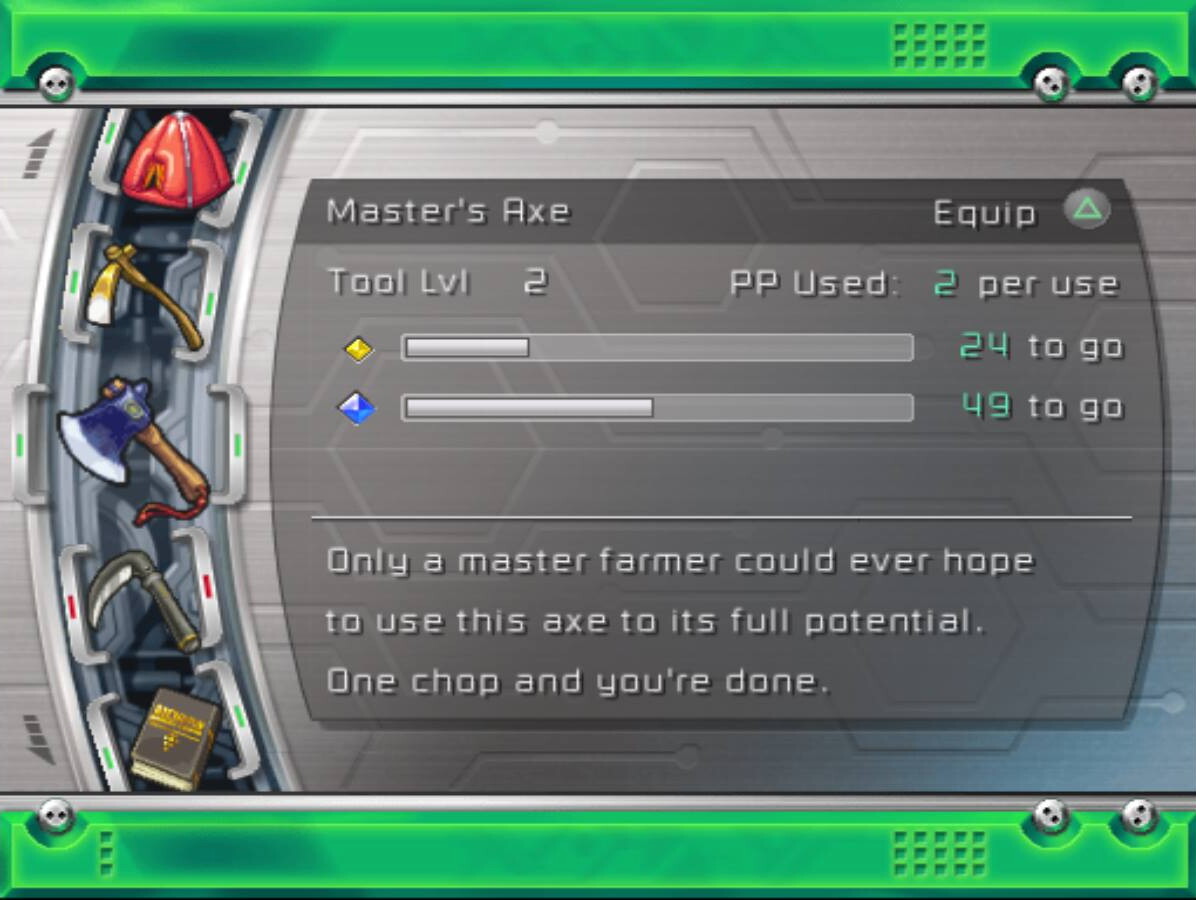 I found if you put the blue gems on your tool you get bonus exp, and then you can put the ochre (little yellows) on them and they will sometimes restore the power of the big gem, making it last longer... But you can only put big gems on the stronger tools, like Master's Hoe and Volcano Sickle or whatever. So... everything except the Iron Hammer that I still have :P I WANT A BETTER HAMMER!! But I maxed out exp on everything but Axe and Sickle now, and they're both getting close. The main thing is just waiting for debris to appear on the farm. Weeds appear every day so I can sickle them, but it's not very often a whole LOG appears. I think the storms are helping though.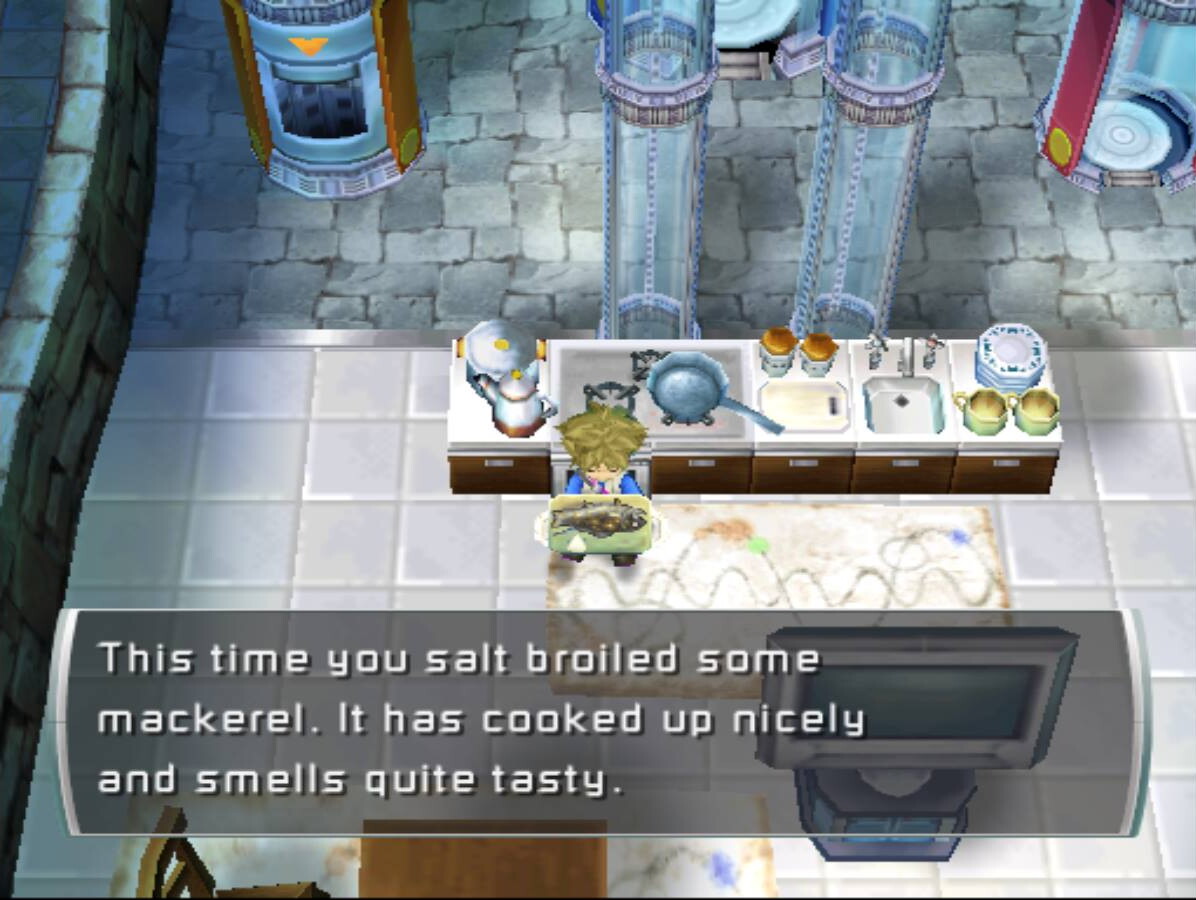 Also this was the most important thing that happened this week ^_____^
---