Chapter 3
Cabbage Very Much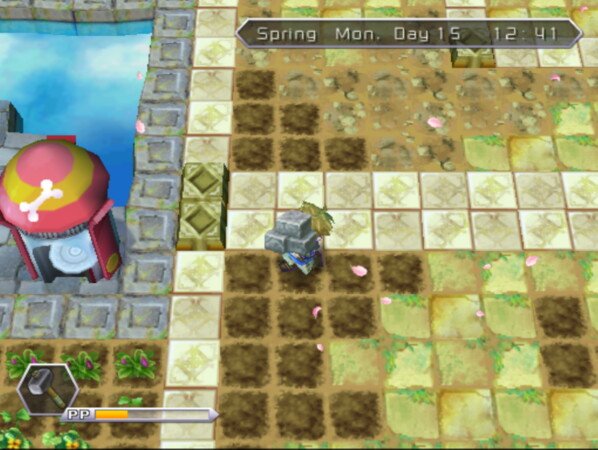 With my new hammer, I spent like... the entire day Monday hammering... because you have to carry back the stone blocks to your storage or shipping bin if they appear. Allllll the way back to the elevator area XD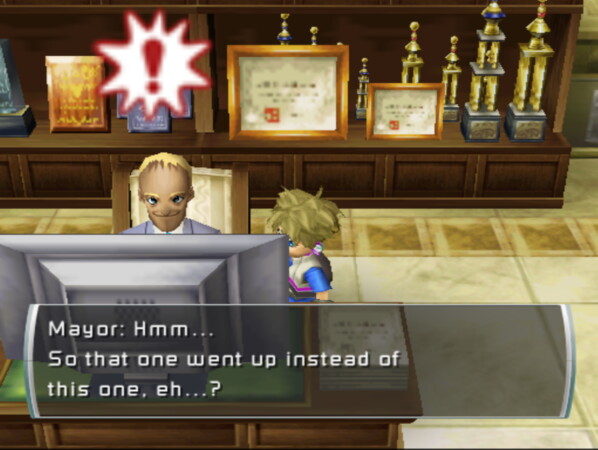 I snuck up on Chuck and scared him XD He got mad and said I needed an appointment lololol. Chuck knows Life is a robot though. Also he hates Life and thinks Dr Hope is a loonie.
BTW Chuck looks so derp in-game. But his official art shows he's actually quite handsome:
Dat receding hairline tho~~~~~~~~ <3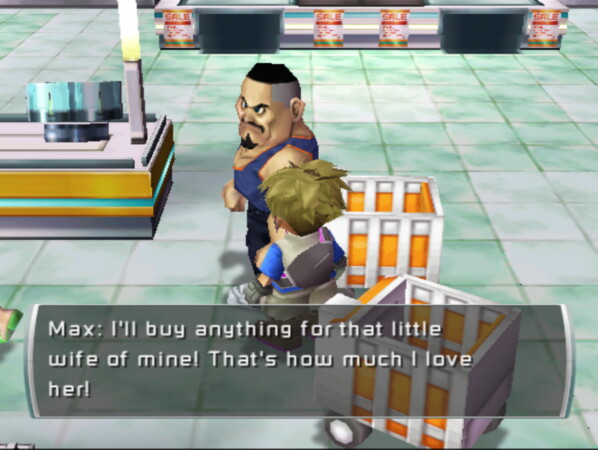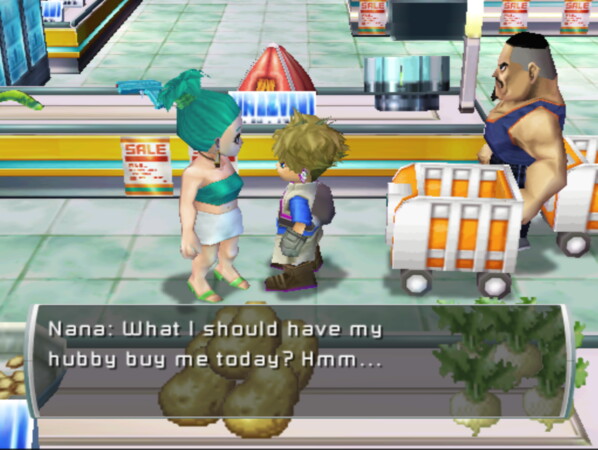 Max and Nana <3 <3 <3 <3 I guess on Saturdays they go shopping together :) I'll have to try to go shopping on Saturdays too~~~ <3 They are so cute omg...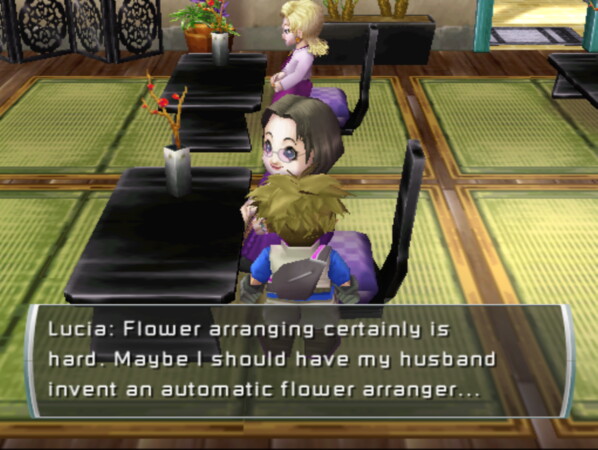 I finally ran into Lucia (Marcia and Big's mom / Marco's wife). I've never seen her outside of this ?!?!?
"This" being Masami's flower arrangement class. Poetry class is on Sundays, flower arrangement on Saturdays :) Notice Gallion is in attendance both times XD He comes to see his wife's classes... isn't that so cute?? One thing that's cool about this game compared to most Harvest Moon games is there's lots of actual couples. Other Harvest Moon games are full of dead moms and dead dads and the young people are all single (but only some of them you're allowed to date, for whatever reason).
Also on Saturdays, Liberta is actually working at the Winery. It seems like he only works one day a week, and Jean and Emma pretty much run the show the rest of the time?????
"regular artist with a grape" lolllll. I have a bunch of headcanons about Liberta, Jean, and Emma lmfao. And yes, I headcanon everyone being smitten with Liberta because I can't comprehend the idea of anyone not being head over heels about him. I mean. Look at him??? I mean, maybe if you were blind, but then you could just touch his mustache and you'd be instantly attracted, so... there's really no hope. You have to lust after Liberta, it's like a natural law of the universe. Even ace/aro people want to be his friend at least. There is no escape from this appeal.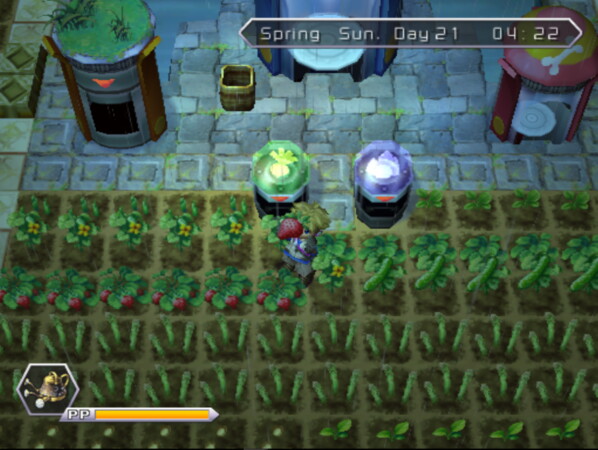 A lot of my crops were coming in (kept forgetting to get screenshots!) so I had a lot of money. I bought the scale pack (gotta remember to actually go foraging now...) and a crapton of cabbage seeds. Could have afforded like a dozen or so more, but I wasn't sure how much space I would have and figured 60+ was already too many. Well, looks like I could easily fit like 22 more after those 63 :P I'm just putting them in the area close to the elevator, not all over the edges.
I also have gotten an axe and chopped all the logs around the farm. So the farm is completely cleared now :D I mean, just of the initial debris... most of the land is completely useless and I have to appease the spirits and do that gemstone stuff idk.
I haven't actually finished the third Sunday because the game froze on my way into town. Was gonna get the rest of the seeds I needed and then go visit Dr Hope. But talking to a cat in the cave crashed the game (this is an emulator problem -- these issues didn't exist on the PS2... RIP capture card). Hopefully it doesn't continue to do this every time. Because I think if you talk to that cat enough when you happen across it, you can befriend it as a pet?
---