Mayor's Nightmare ~
Monster Extermination ~
Regal Lion's Treasures
Things are not going so smooth for our poor little Chapa friend.
Since Yun still needs more time to decipher the rainmaking tablet, we have to go on more subadventures.
So, the next one we take on is Mayor's Nightmare. This is the one where we have to go quell the ghost that is haunting the mayor every night.
There's a little bit of rocky area before we go into the building where the ghost is supposedly hiding out.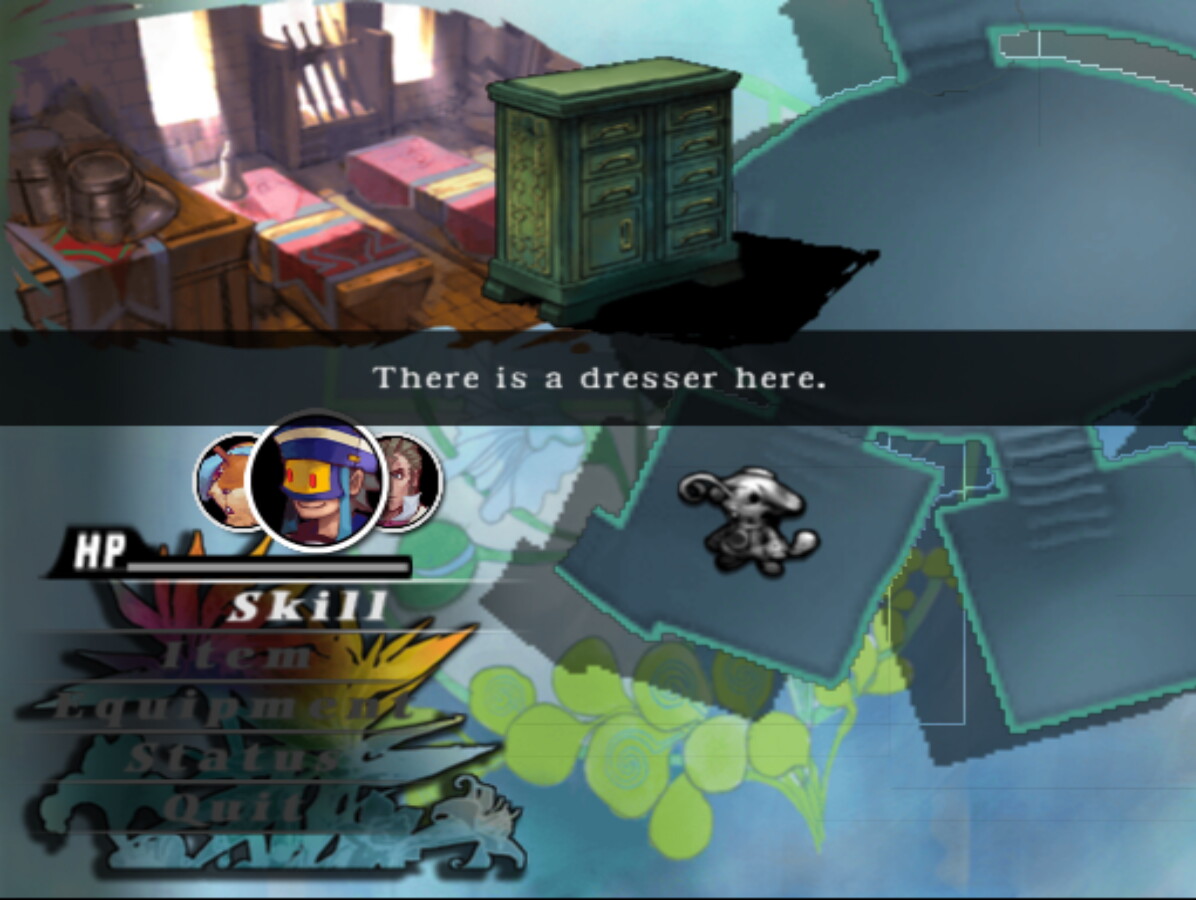 Inside, we see a room with a dresser...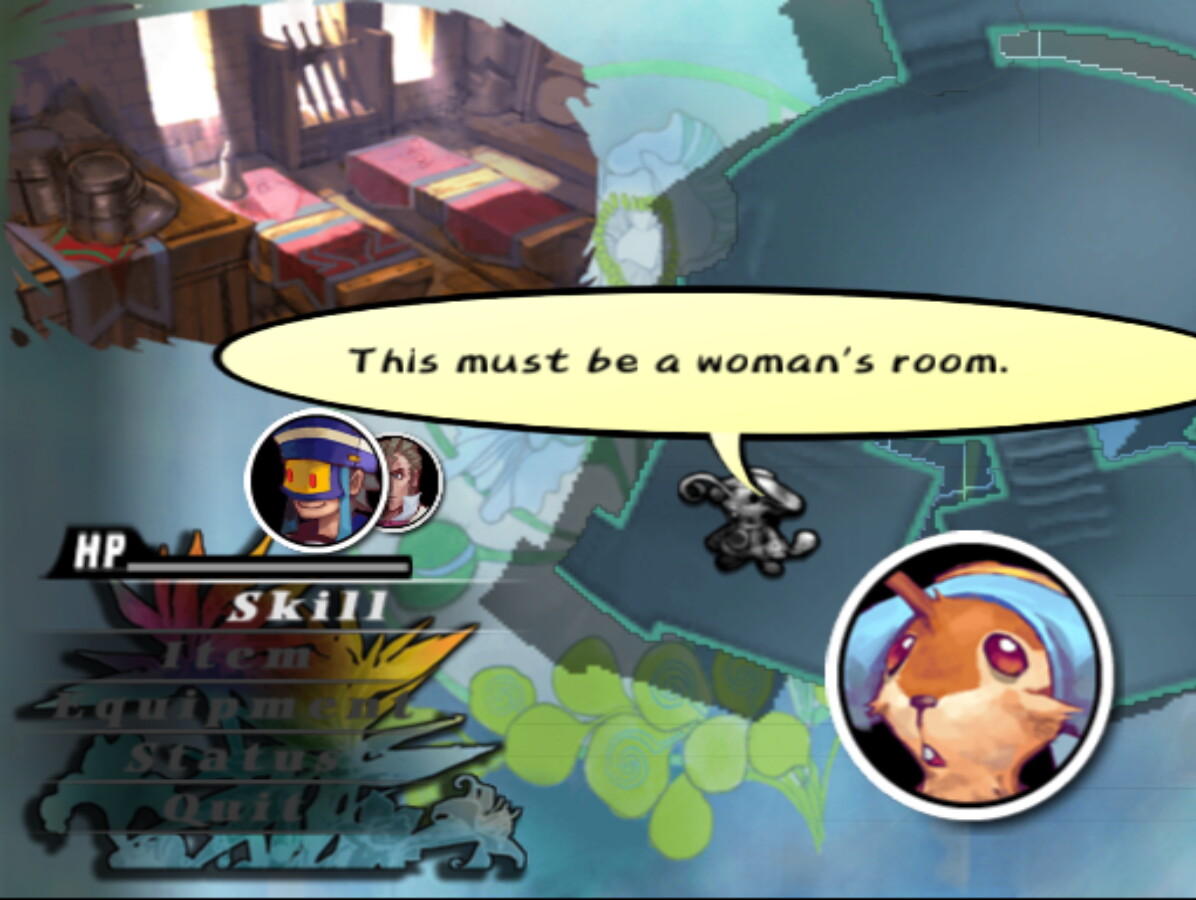 Which apparently means a woman uses this room. Because, you know, only women have dressers. That's literally the only defining feature of this room, lol.
Inspecting the dresser, we're able to go behind it and reach a corpse with a sword sticking out of it.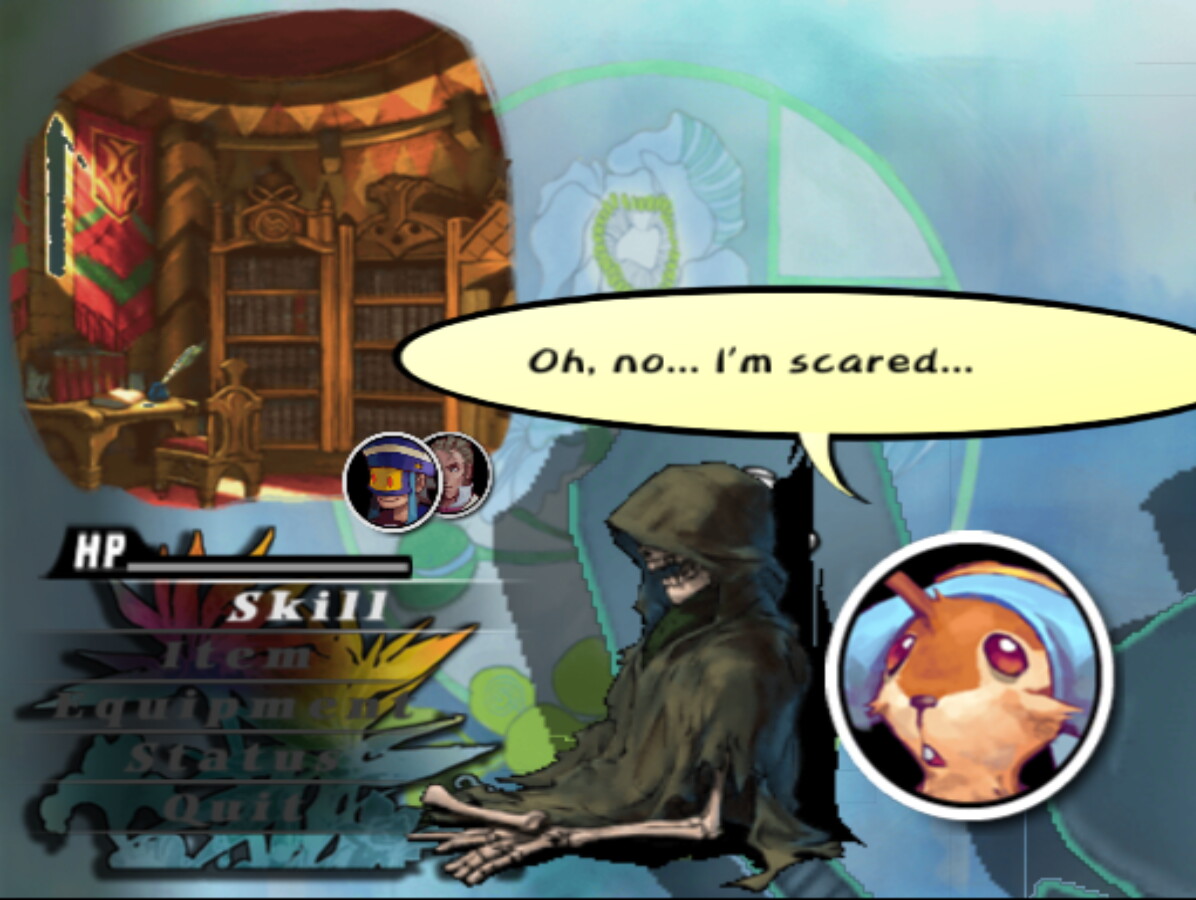 Armic says he's scared and doesn't want to take the sword out. But I'm the player and I control him, so we're taking the sword out.
The corpse comes alive, and it's the "edgelord," Regal Lion.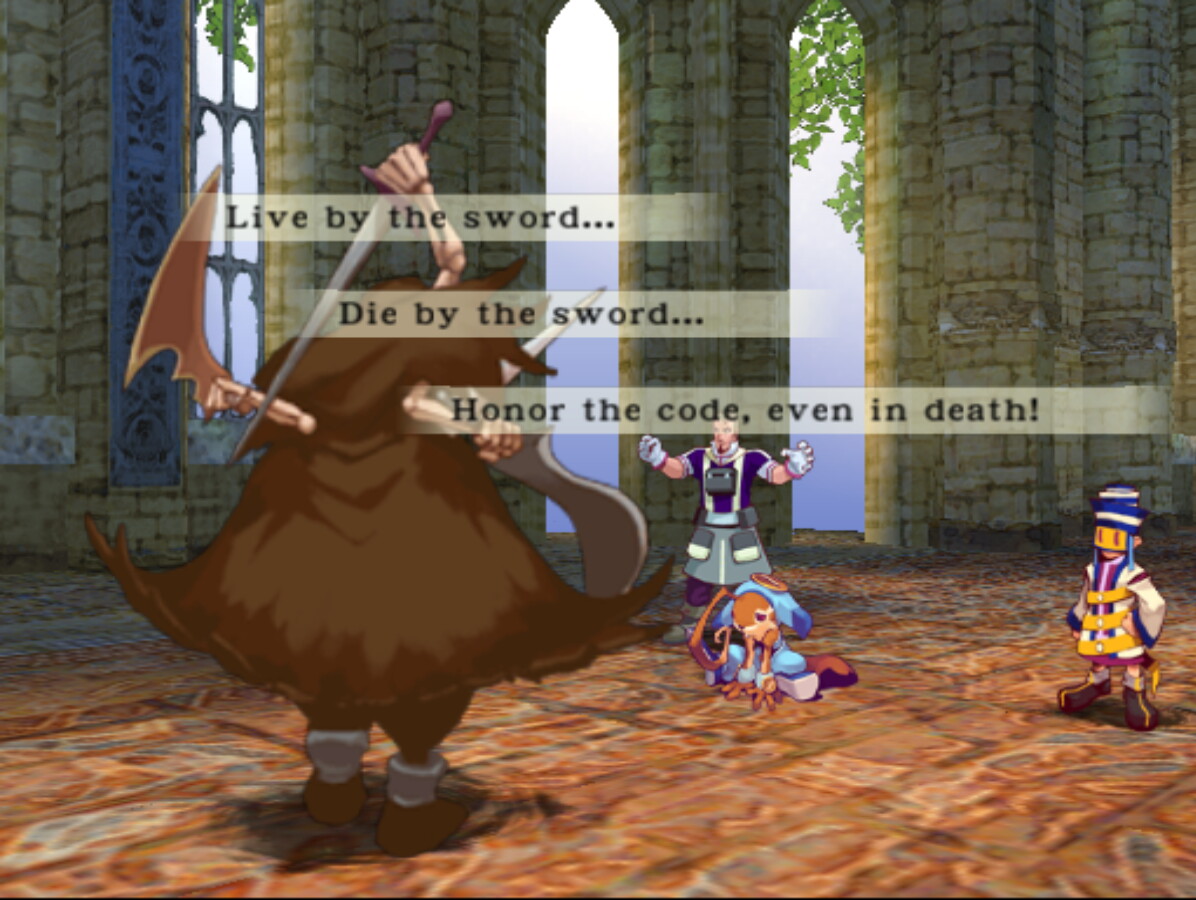 Armic had gotten poisoned in a previous battle, so you can see his sad little "hurt" sprite here.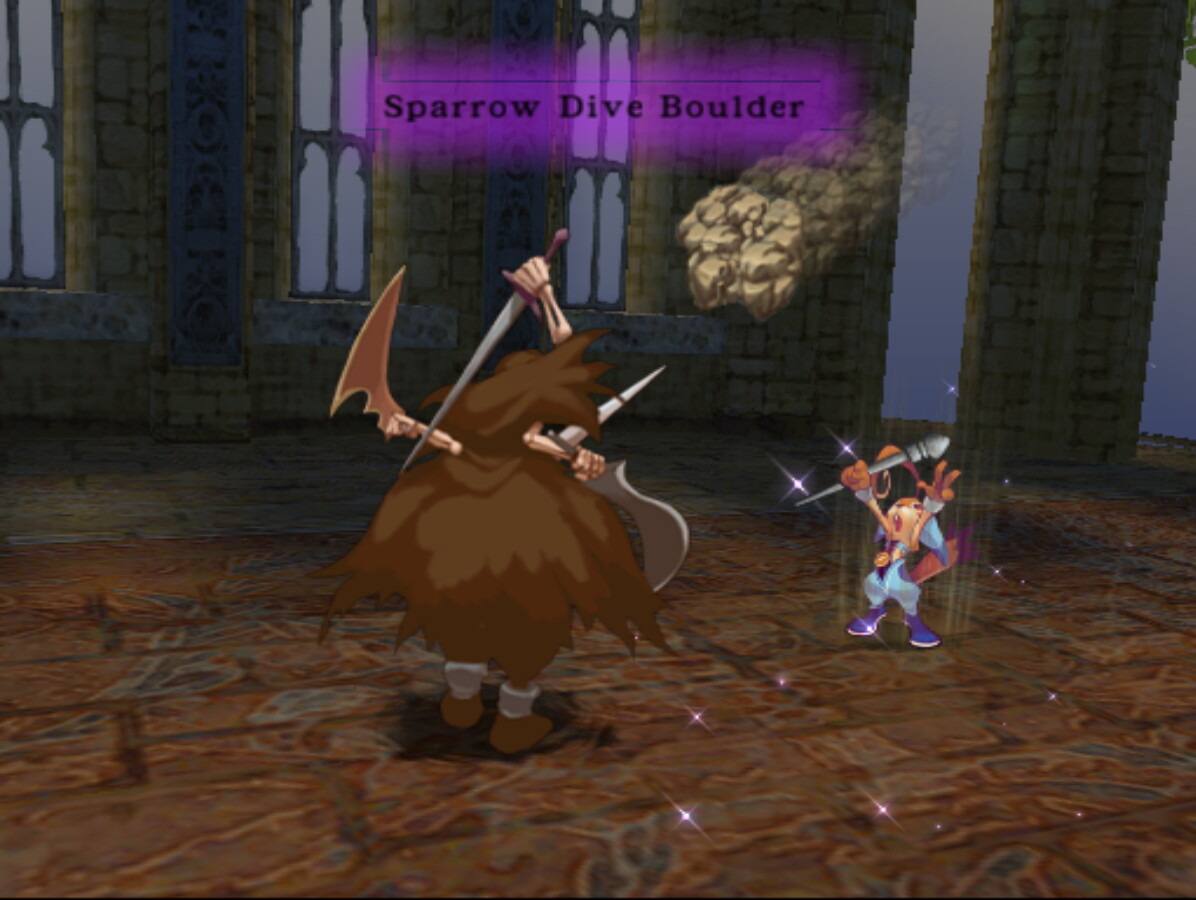 Here's his casting sprite, too. Very cute!
Anyway, Regal Lion is a huge obstacle for the party to try to overcome. He gets several attacks per round of combat, and many of his attacks can do up to 3 LP damage. Generally he does 1 LP damage, but even still, that's like half a character's LP in a single round. And with only three characters, that's not a lot of time to survive.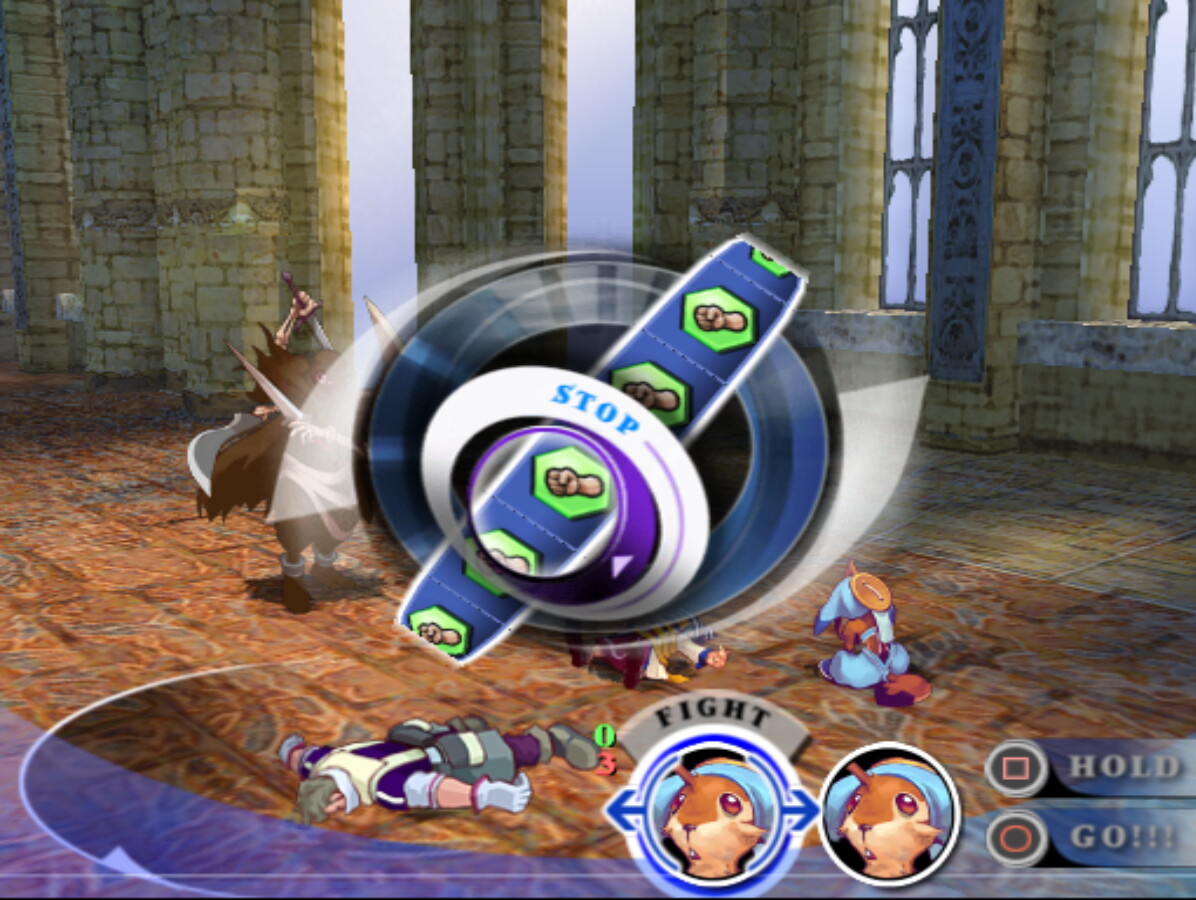 I managed to start dealing some LP damage of my own, but it was too late. I felt like he could be near the end of his own LP, though, so maybe I'd be able to pull of a surprise victory with just Armic alone on the brink of death...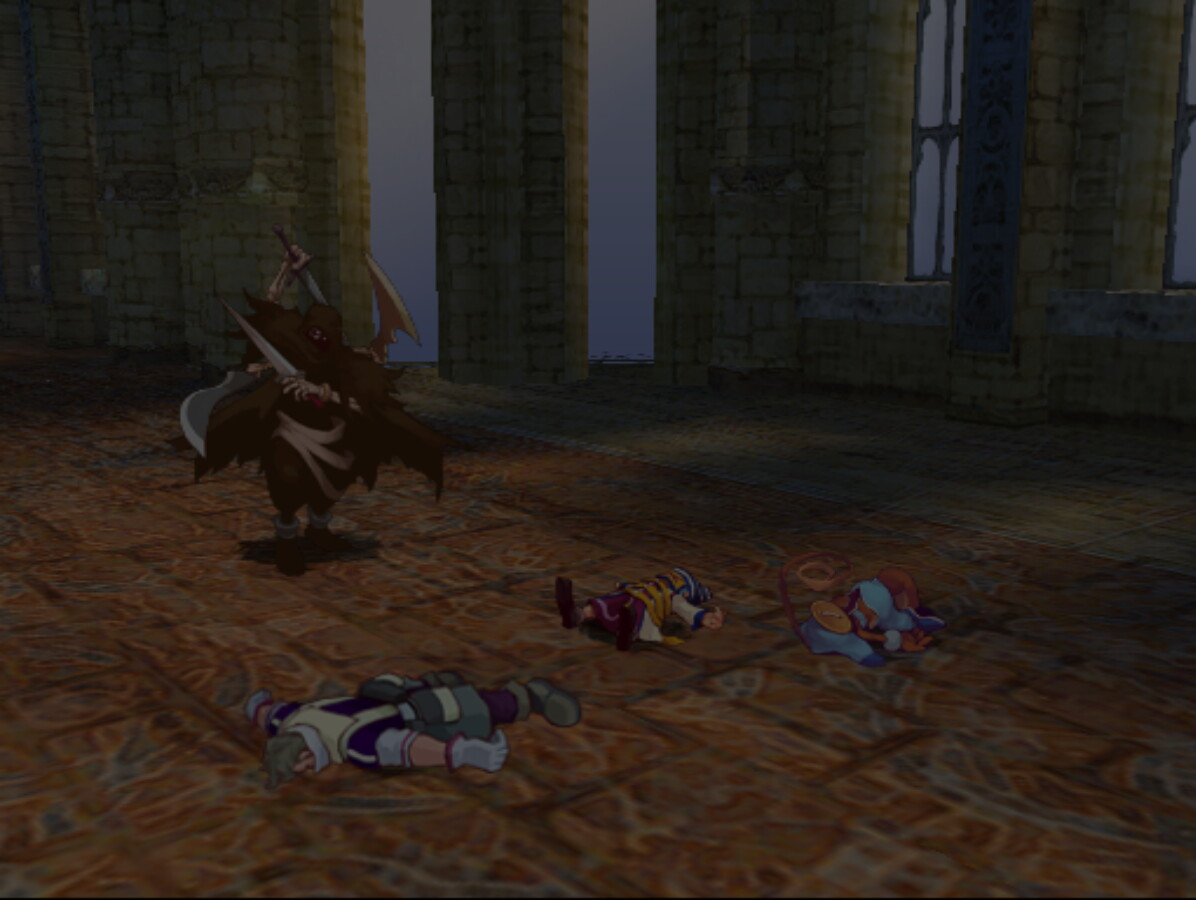 But alas, I could not.
To be honest, I didn't think I was very close, and was actually pretty lucky to even make it as far as I did.
But at this point, there's only two subadventures even available -- this, and Monster Extermination in Chapa. I know that the boss of Monster Extermination is three Gatorgrass, which is going to be extremely difficult for our party at this point. I remember taking on a single Gatorgrass as a boss in Ventus's quest with only four characters and thinking it was hard. So three characters up against three of them...?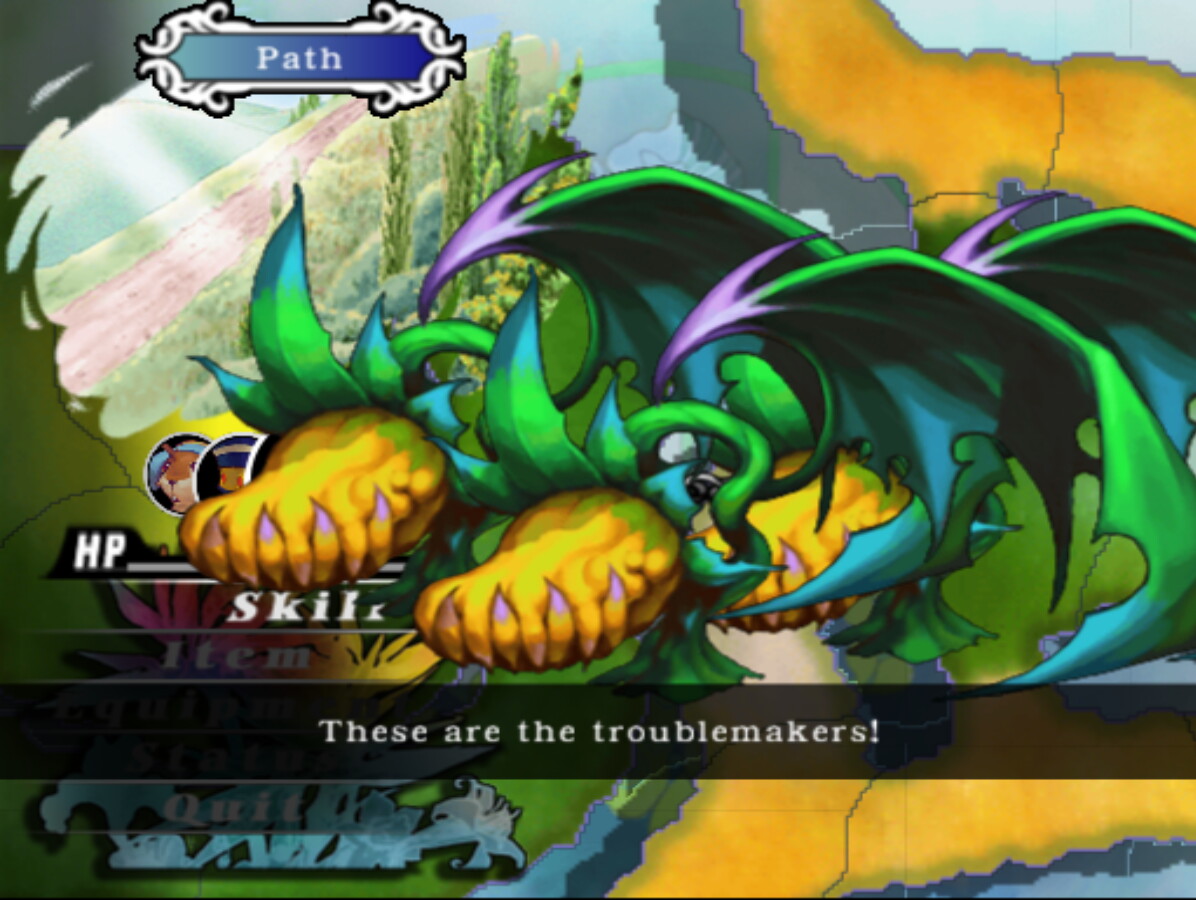 Well, I may as well try it. It's funny because I have to load an old save, so at the beginning of the adventure I have to try to push for Armic to learn Sleep from his tablet again. It's annoying to have to use a Veil art from Norff's familiar since it pretty much wastes an action, but there's a possibility Norff or Armic could defeat the enemy in one hit with Boulder or Thunderbringer.
So when Armic learns Sleep, I can cast it at the beginning of the turn, and sometimes I get the enemy to fall asleep, too. Then I'm free to use Thunderbringer, and both Armic and Norff get to learn from their tablets at the end of battle, and I don't feel like I 'wasted' an action on something dumb.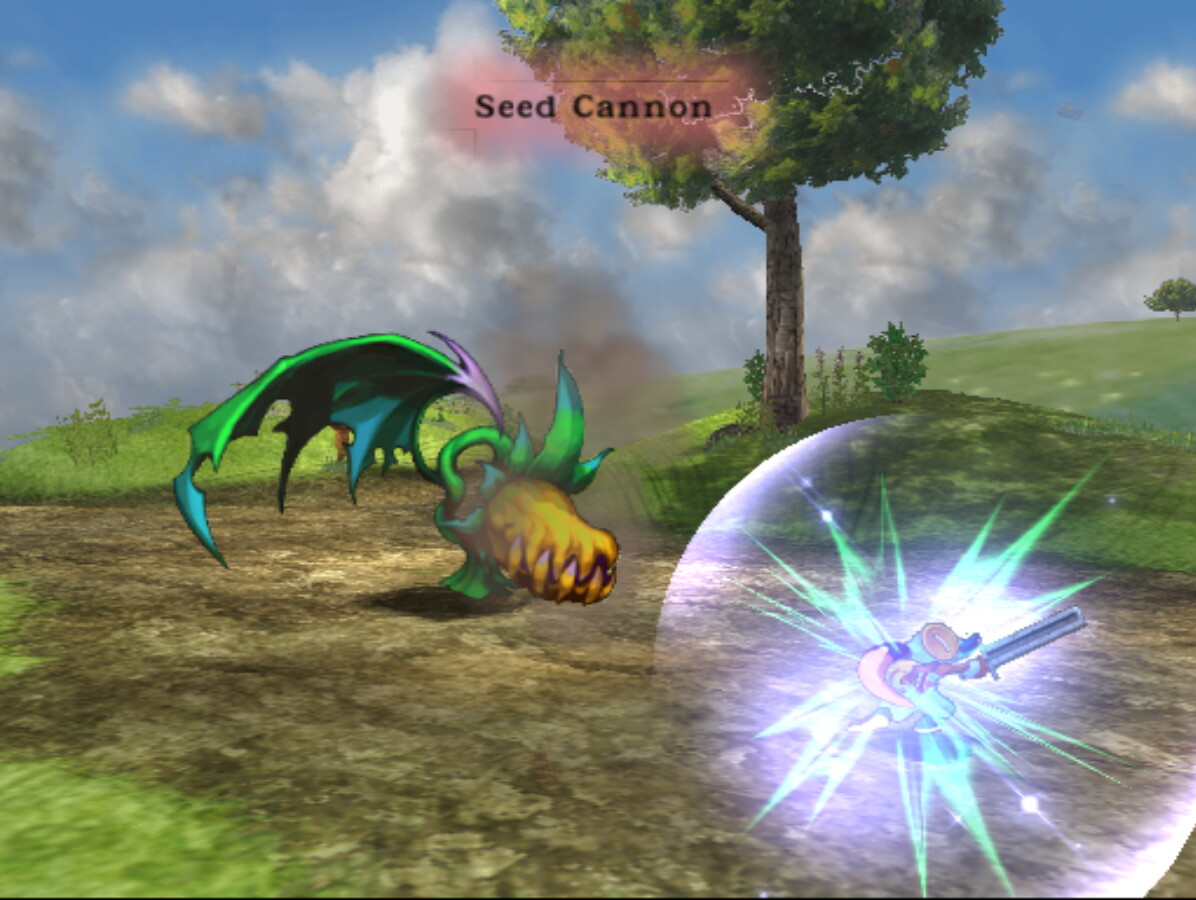 Everyone has the ability to deflect now, though at the save file before this adventure, Nuage still can't. So when I load from the save after a game over, I have to release Block on his staff each time again...
Deflecting attacks is a significant boon for this fight, though, as everything the Gatorgrass can do can be deflected, with the exception of the gust attack that stuns the entire party (and makes me very sad).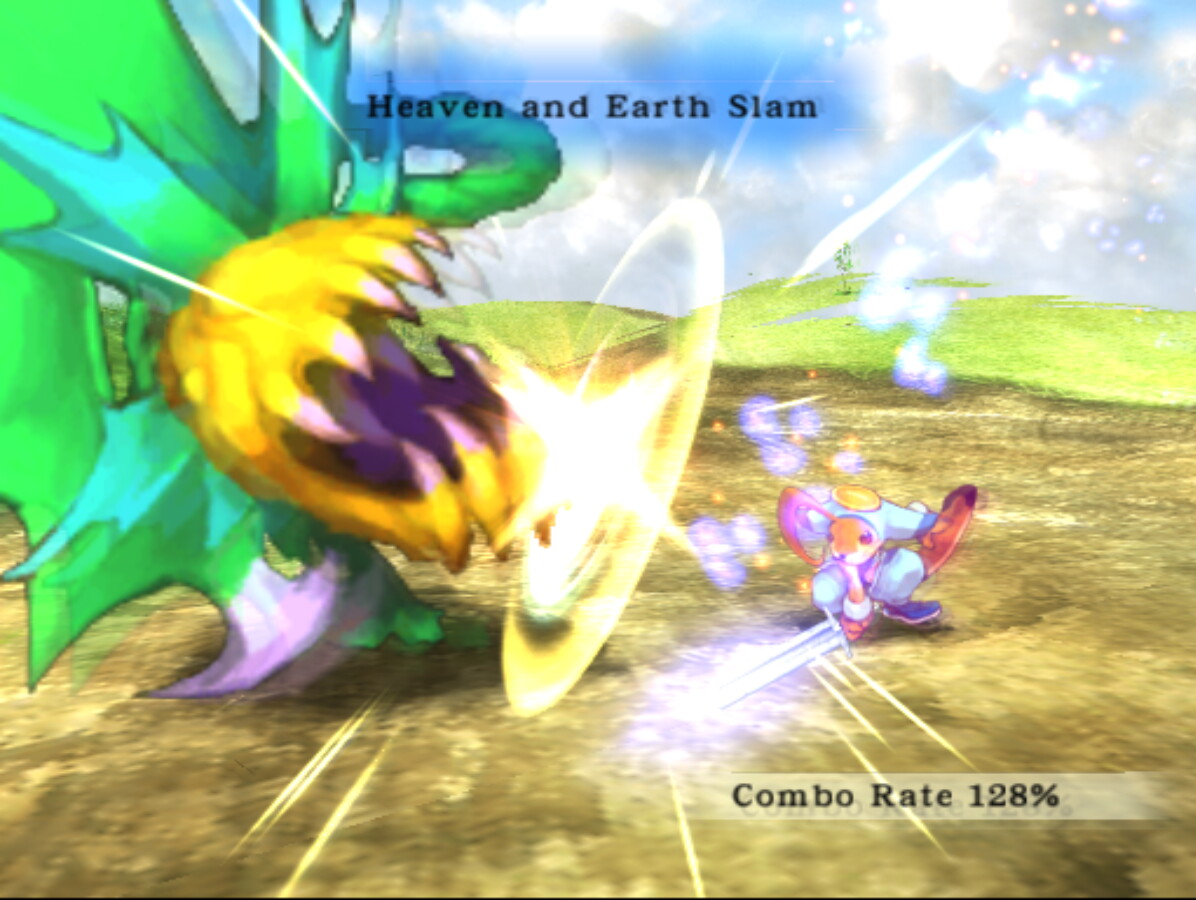 The fight gave a lot of nice glimmers, though! Armic glimmered both Noggin Knocker and Heaven and Earth sword arts, which gave him a lot of damage potential.
We finally managed to get rid of one of the Gatorgrass, but the party was getting pretty weak. Nuage was the worst of the three, since he spent most of the time in the front. Once his LP got low, I did start putting Norff in front, though.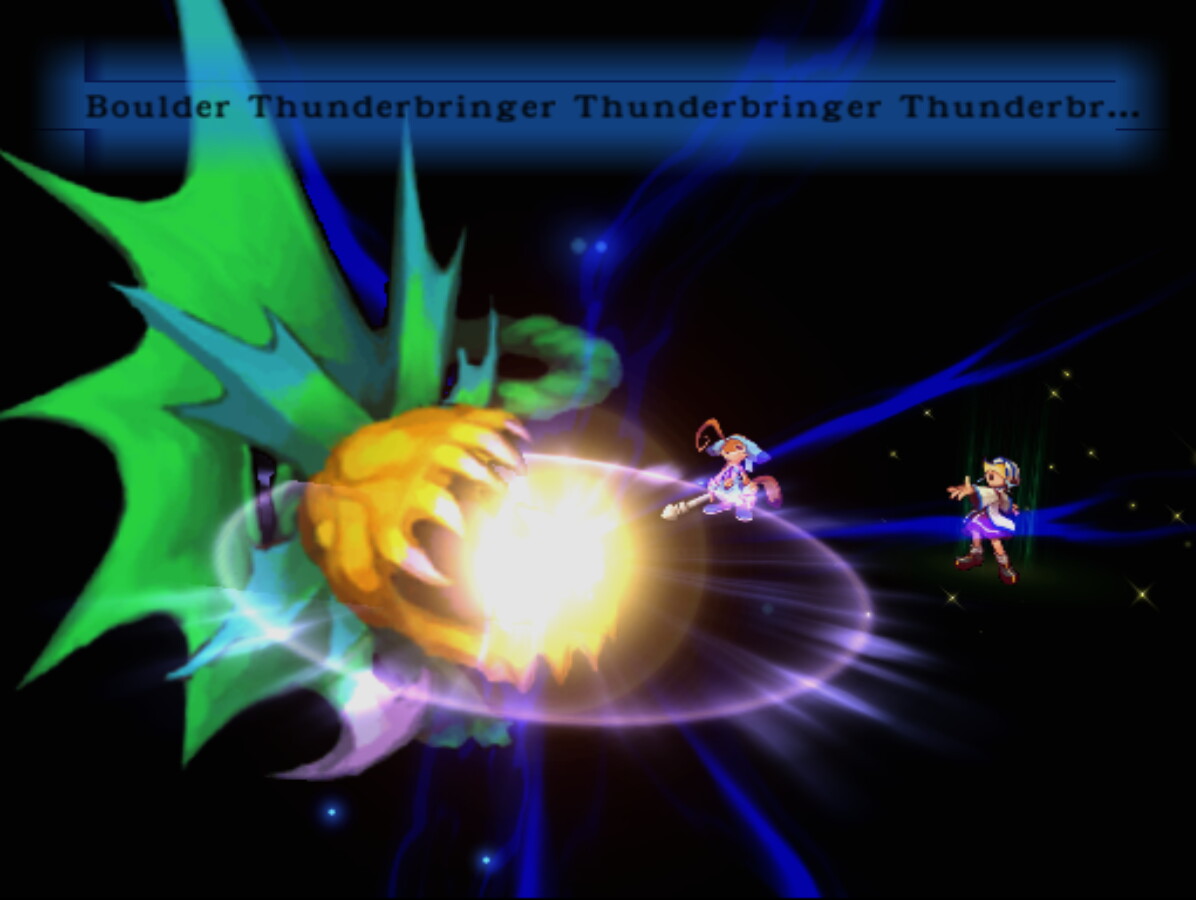 Once I realized I wasn't going to be able to use Nuage any longer, I decided to try an all-magic approach. This really lags the turn order so that most, if not all, of the party's attacks will go last, allowing for 4- and 5-chain combo attacks. This proved to be quite effective, and I was able to get it down to one Gatorgrass with 1 LP left. The problem is that Nuage and Norff died and it was just Armic left, with only 2 LP, and 3 available actions per turn because of the dead bodies taking up actions.
And... Armic died. There was no way I could have survived queuing a bunch of Magic Arts, since he'd have to take a whole barrage of attacks before he could use them, so I tried Sword Arts, which don't have a great LP damage rate.
This also means I lost all my great glimmers that I got on this adventure, because a Game Over just boots you to the title screen, and we have to load from our last save...
But after this, I thought that the magic-only strategy might work against Regal Lion. I had been trying to mix in weapon arts both for glimmer chances and because I was worried about durability, but thinking about it, I could probably fix the magic-channeling items just before the fight and still come out without breaking them, as long as I split up the magic between Armic and Norff evenly enough.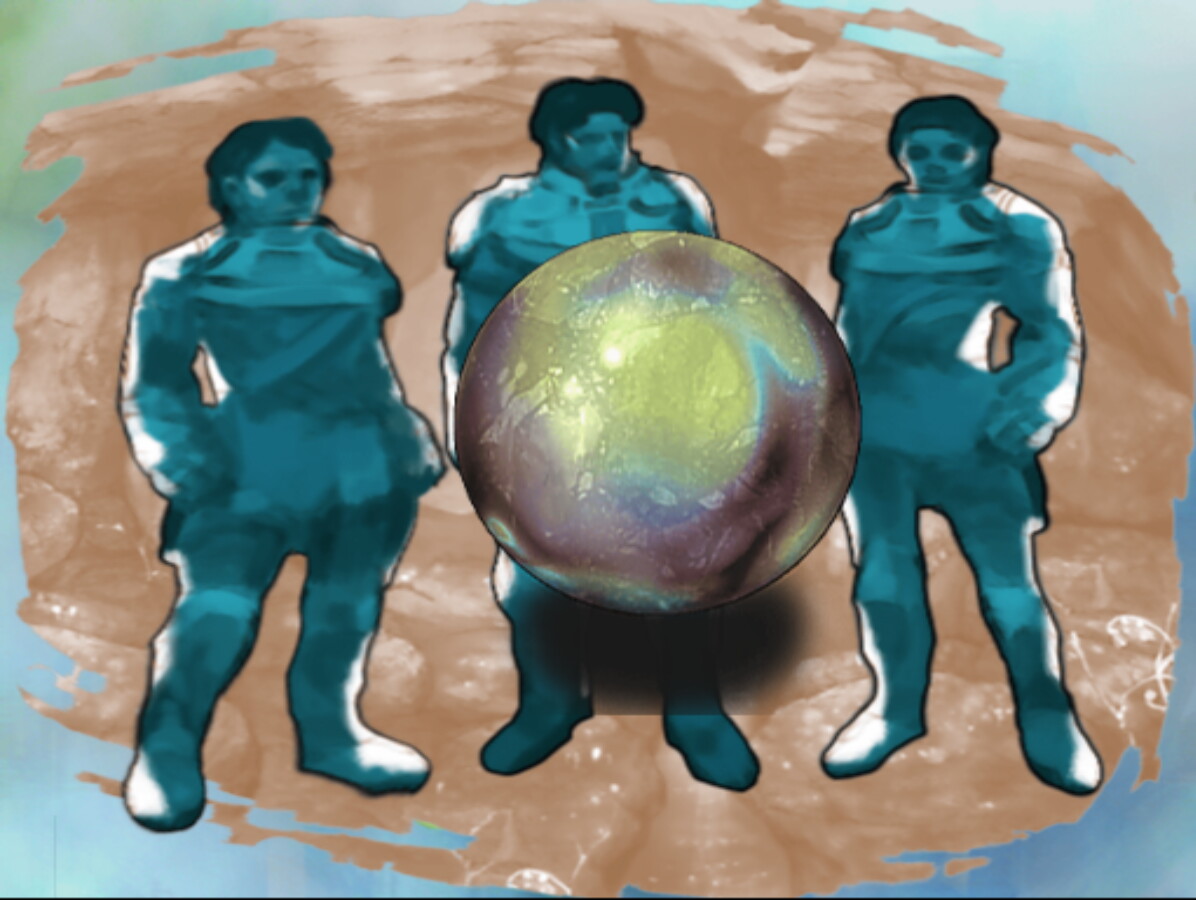 So I tried it, and it worked! Nobody even died! Then the mayor tells us the story about Regal Lion, and it becomes clear that he was one of the three comrades. He gives us the orb that we can use to unlock the secret area in the cave where Regal Lion hid all his treasures.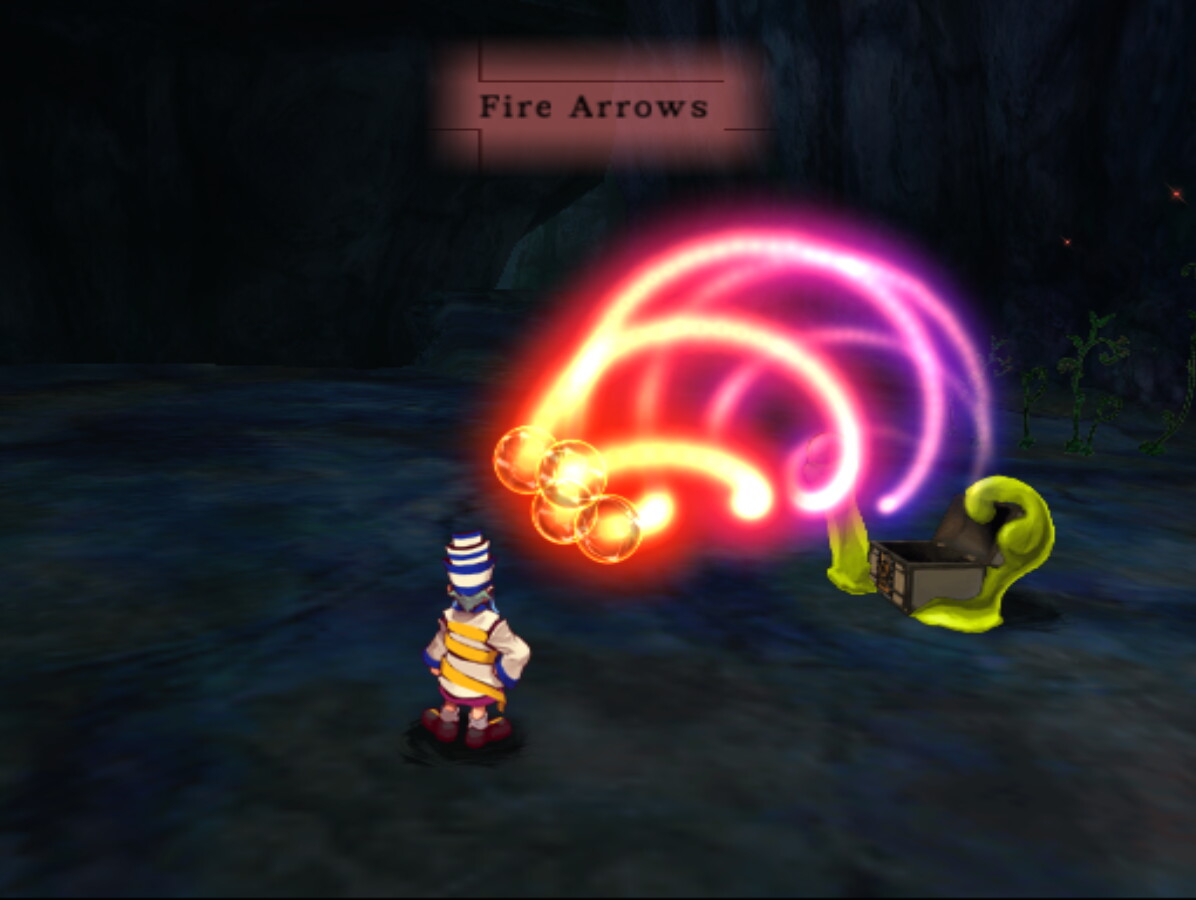 So we head over to Regal Lion's Treasures. This is the one with the orb that you can put in the hot and cold water to change its temperature and color, but the red (hot) orb vibrates and makes the Aquans attack you...
The Aquans were easy enough to take out by having Norff sit in the battle alone and spam Thunderbringer, since aquans are weak to shocking damage.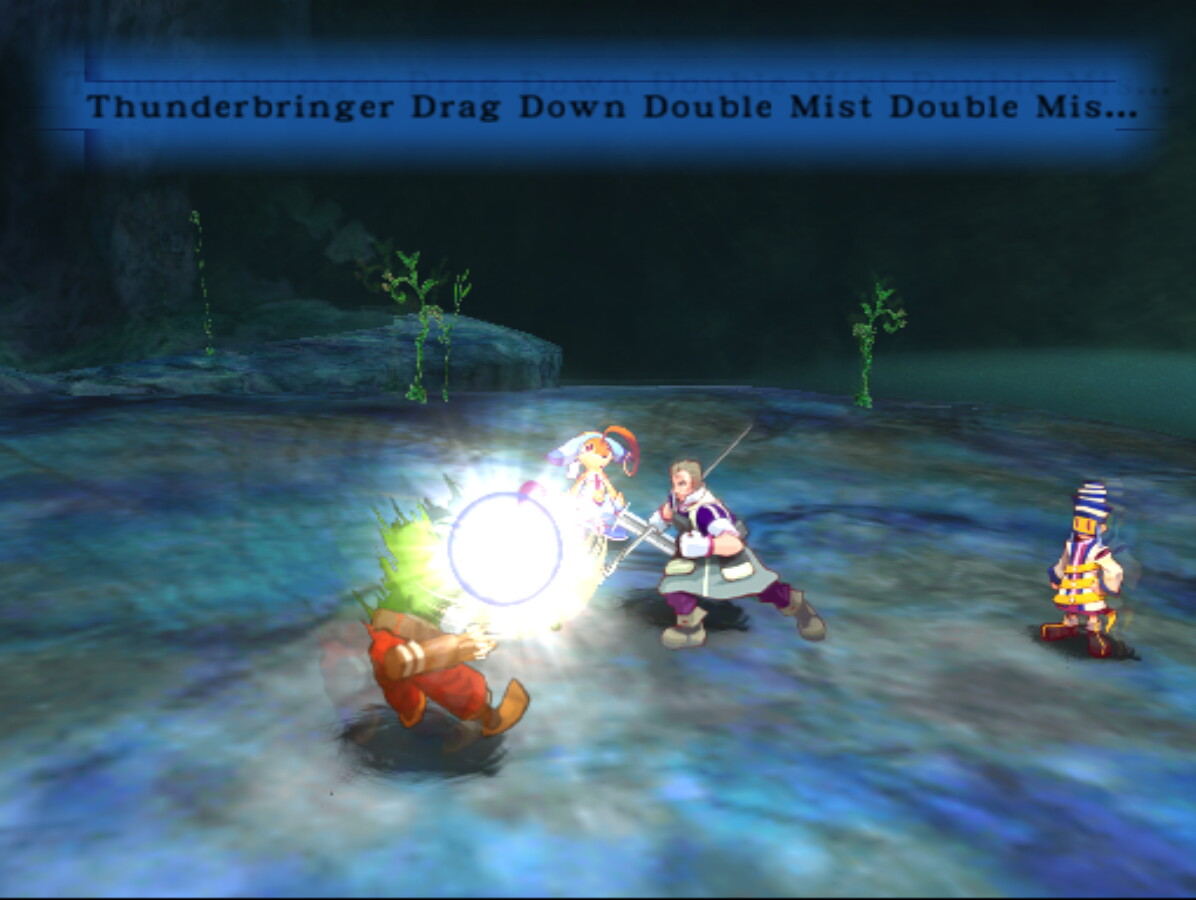 Nuage glimmered Drag Down while fighting a Dobby. Drag Down a Staff Art that lowers the Strength Level of the enemy, which is very useful. It's a lot like Sinker, but for Staff.
I messed up with the orb once, going down the wrong path several times in a row (...) and it ended up warming up too much before I could put it in the right slot, so I had to go back to some cool water... but then it got cold and I needed it to be medium temperature, so I had to wait a bunch of turns for it to warm up again.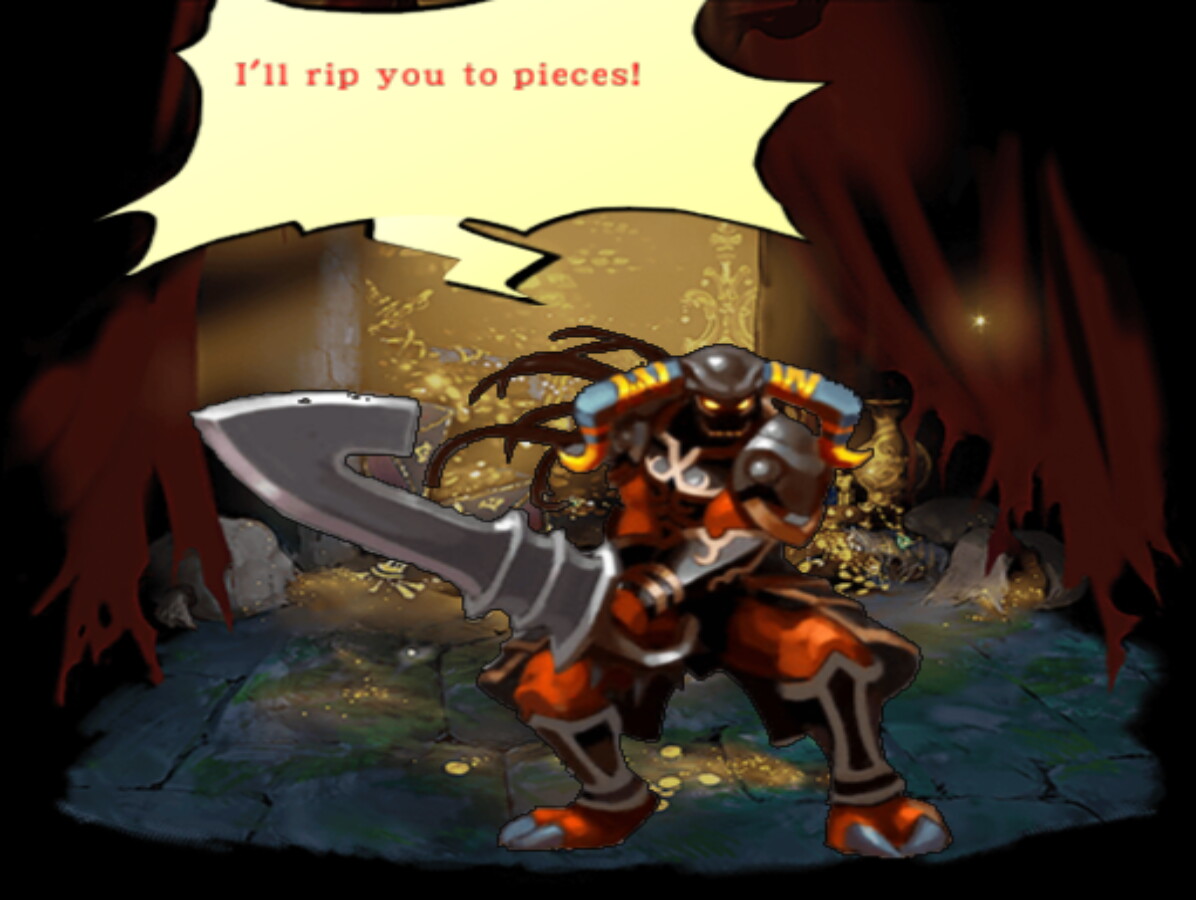 In the end, I still managed to make it to the underground area and fight the boss.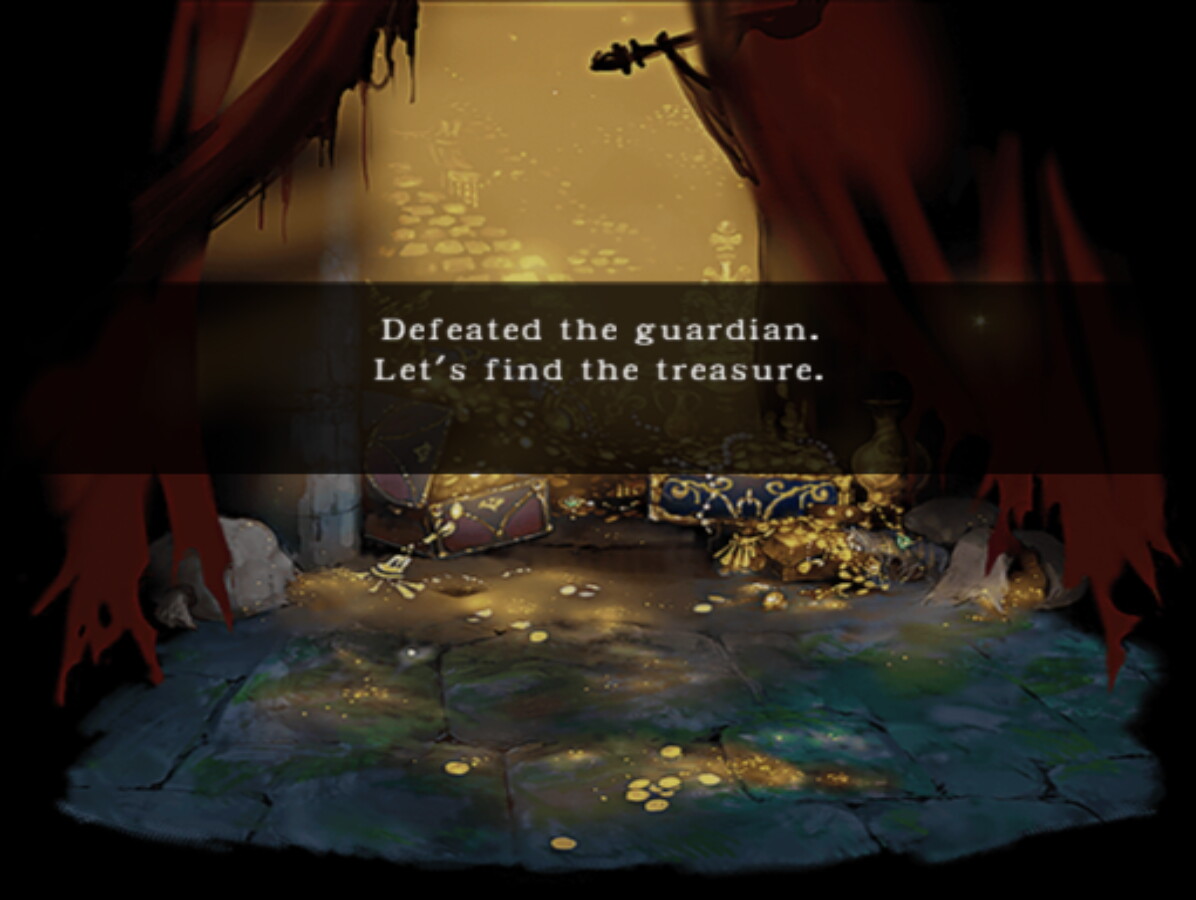 I missed getting any caps of the boss because it went surprisingly fast -- just a couple of turns.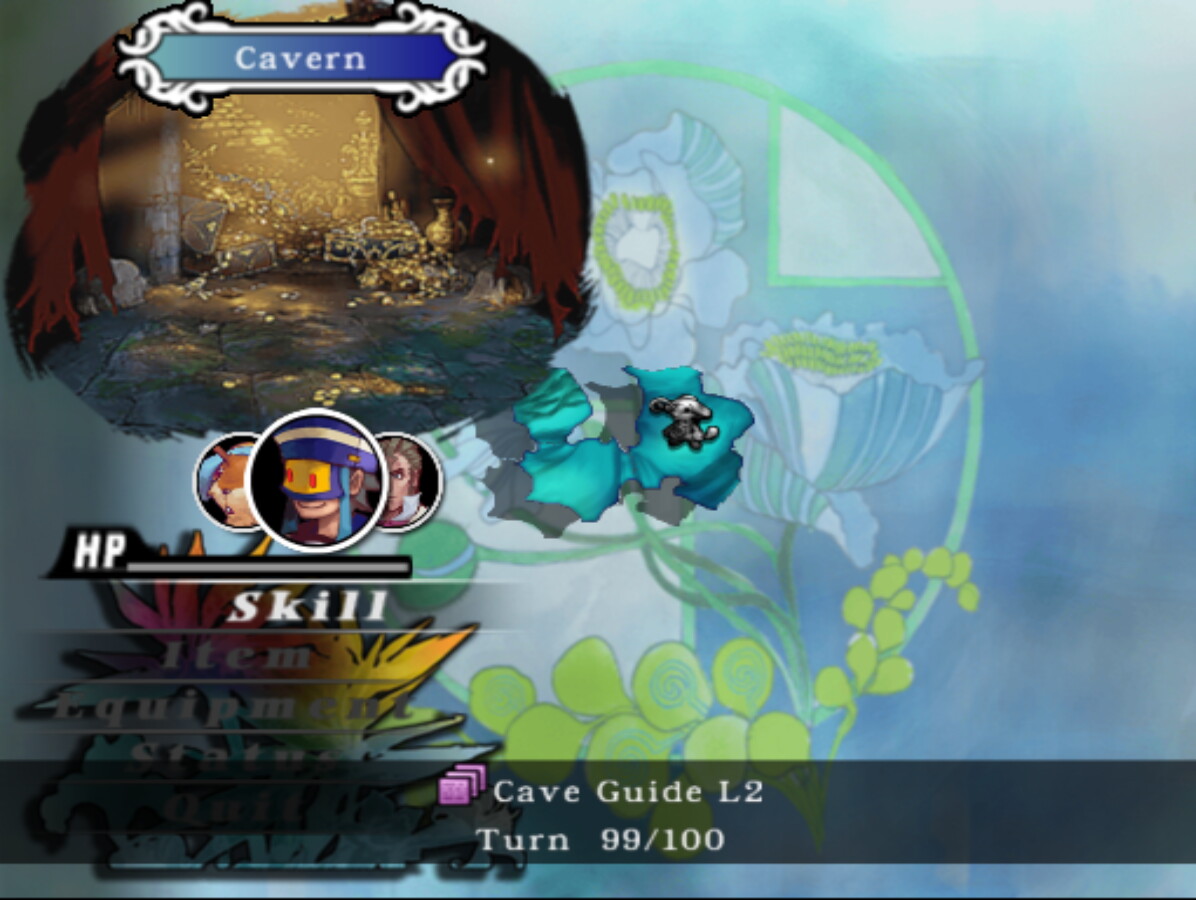 But uh... to end the adventure, you have to go open the treasures, and I was on turn 99 out of 100...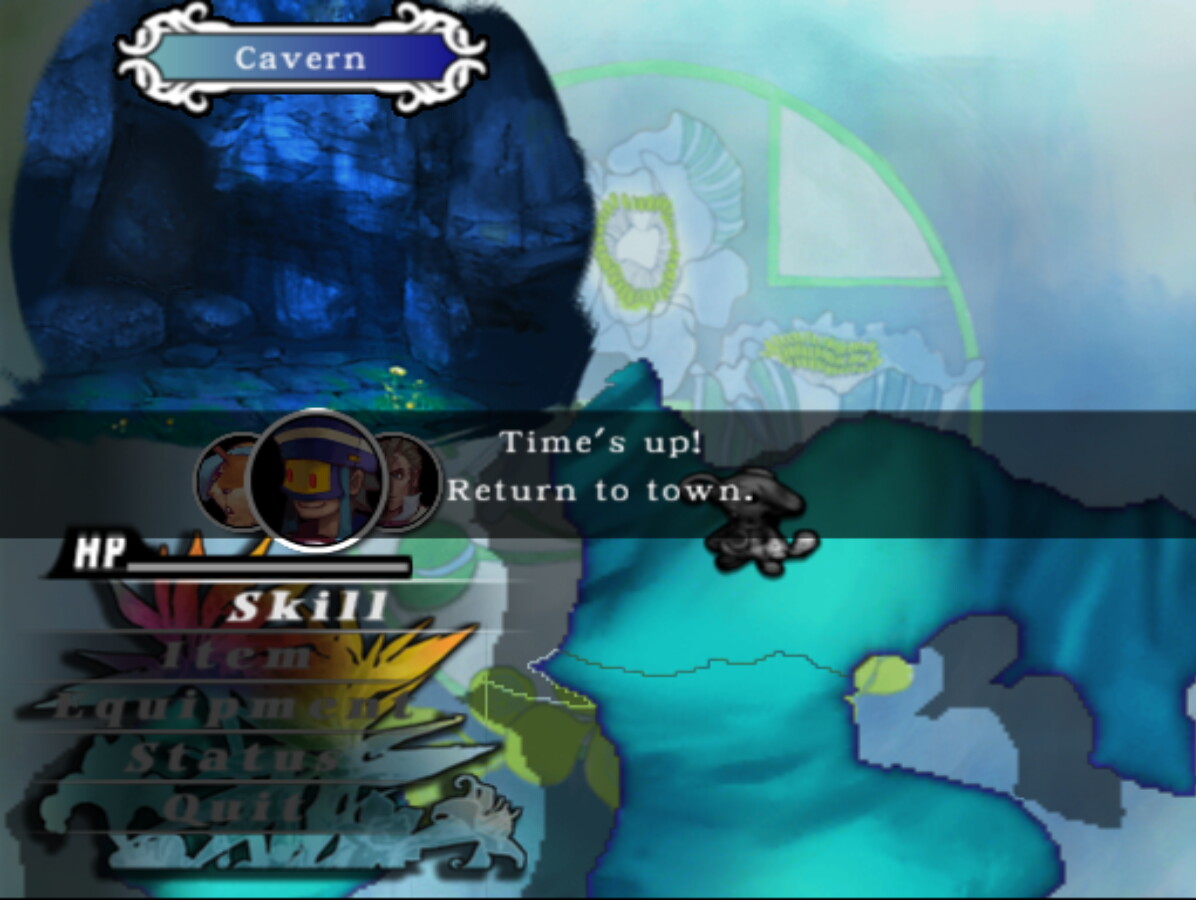 So we failed yet again.
At least it wasn't a Game Over this time, and Nuage will be able to keep his Drag Down art. I also think we may have gotten a magic tablet drop from the treasure slime we fought in here, but I don't really remember anymore. But if we did, we get to keep that, too. Basically you just get sent back to town without being able to develop your growth panel, and you don't clear the adventure.
So things are pretty rough, and Yun still is working on deciphering the Wood part of the tablet that we asked him to try...
---