Insect Extermination ~
Bottom of the Dry Well ~
Scared Knight
With Yun deciphering the rainmaking tablet for us, we continue to search for the items on our list while doing various subadventures in Loch Vaan and Chapa.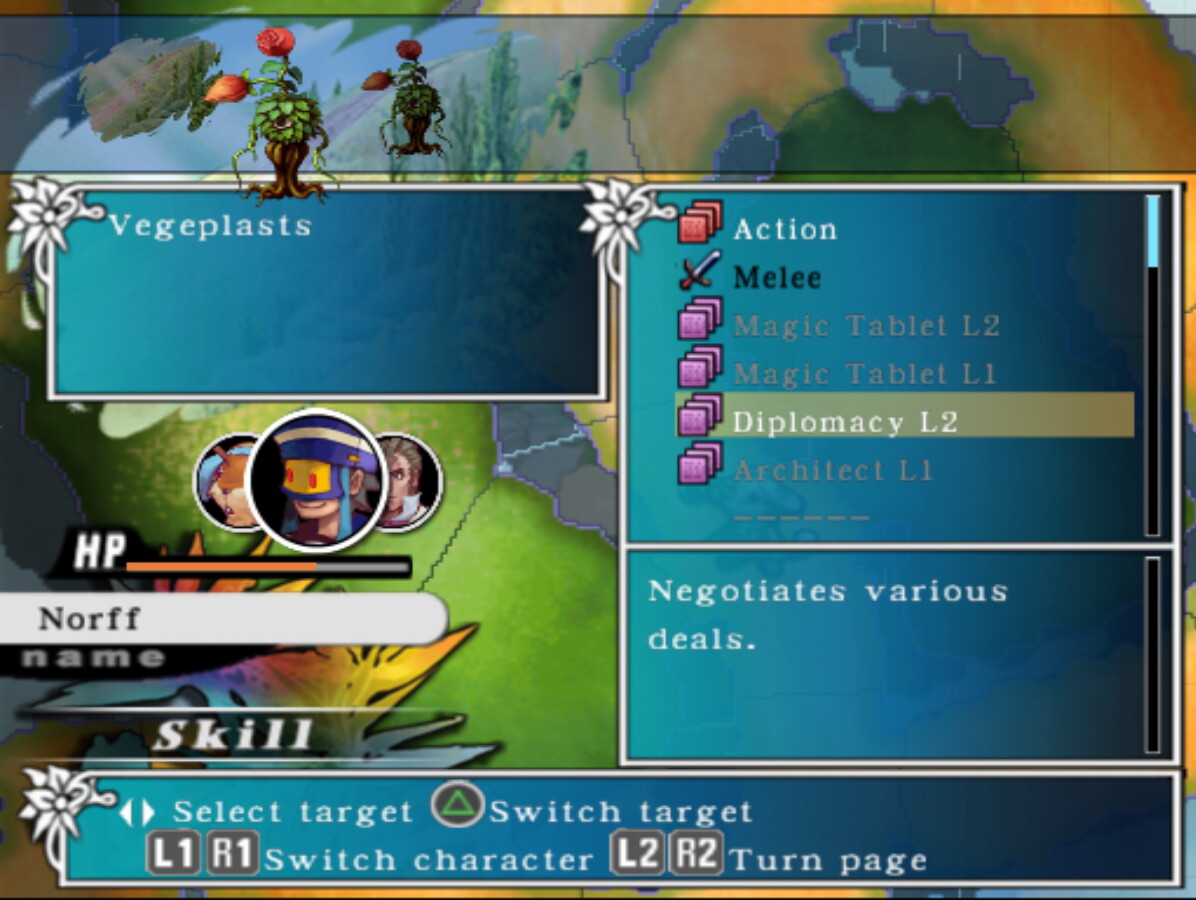 The first we take on is Insect Extermination, which is another simple adventure that takes place on Healer's Hills near Chapa. Instead of gathering herbs, though, we have to catch the bugs that are destroying the hills. Catching them is an easy reel, and if you mess up, they just go away for a bit, so you have to walk away and return to get them to reappear to try to capture them again. Once you catch enough, the adventure immediately ends.
Norff has Diplomacy and can actually use it now (since undeads always aggress, and we only fought undeads in the last adventure). This is nice because he can split up multiple monsters on the same space and scare off scary early-game creatures like Ulli.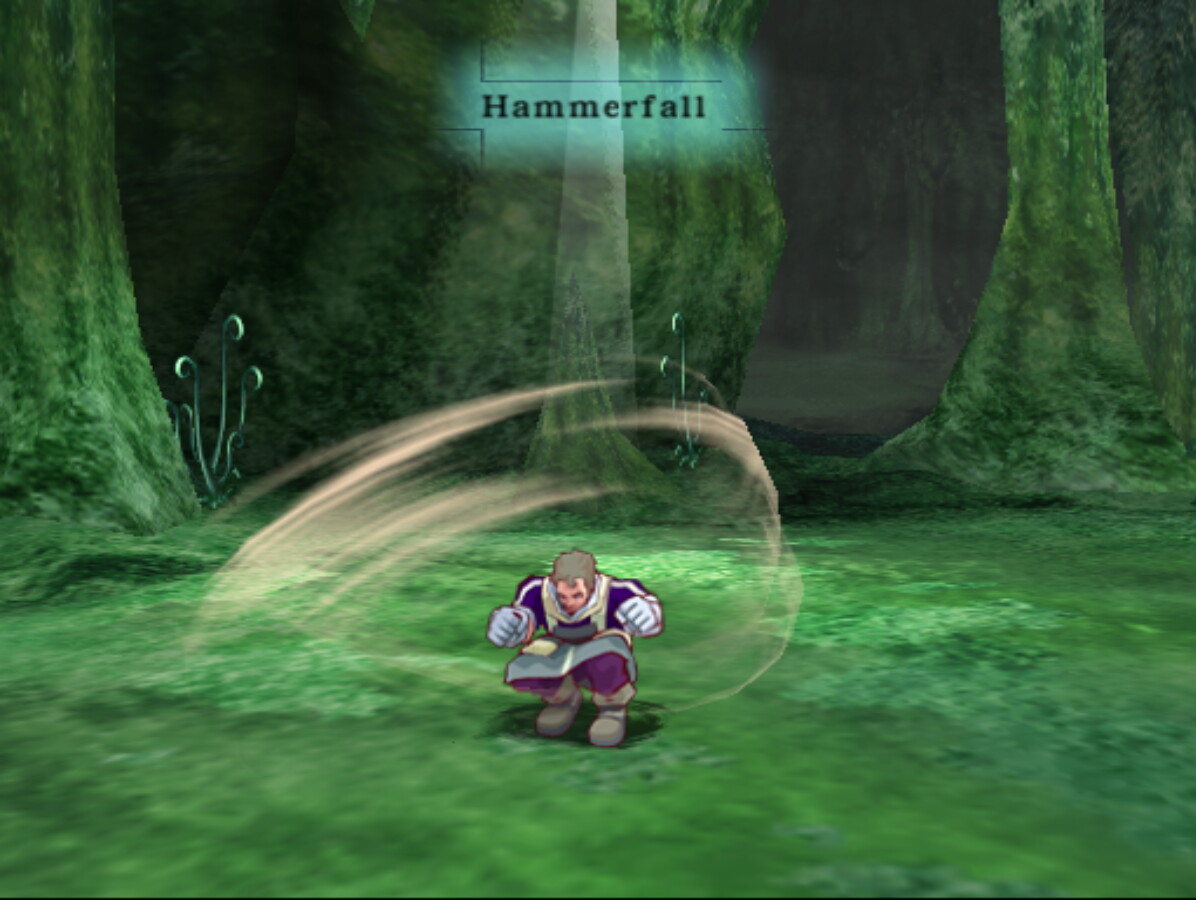 Nuage quickly glimmered Hammerfall, the L3 Throw art, of all things! This is pretty helpful. At the end of the adventure, Norff happened to get Monger L2, so the Diplomacy paid off in the end. Armic got a Sword Arts Panel, too.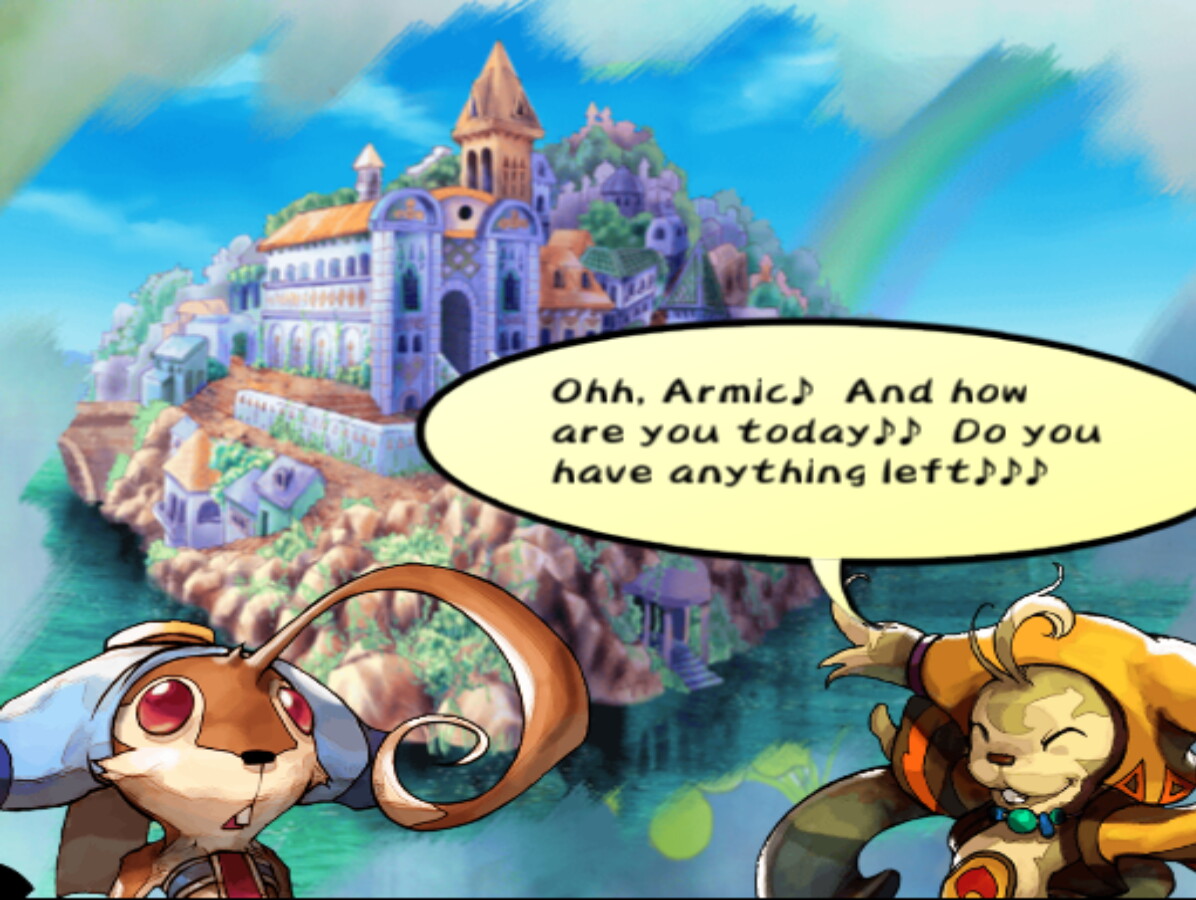 After the adventure, when we return to Loch Vaan, we run into Qalesin. He talks with a lot of musical notes in his speech.
He asks Armic if he "has anything left," which opens up a trading menu. We're given two copies of the list -- ours and Qalesin's. His is a bit more complete that ours... though we do have Ash! We weren't able to do anything for now, but when you run into another member of your tribe, you're able to trade items with them.
I guess the Chief divided up the items evenly among the Chapa that were sent out, so for example, the ritual must actually take four pieces of ash, but we only need to find one personally.
If we had had excess of any particular item on the list, we could have traded it to Qualesin as long as he had excess of another item that we didn't have completed yet. But as for now, neither we nor Qalesin have excess items, so we can't make any trades.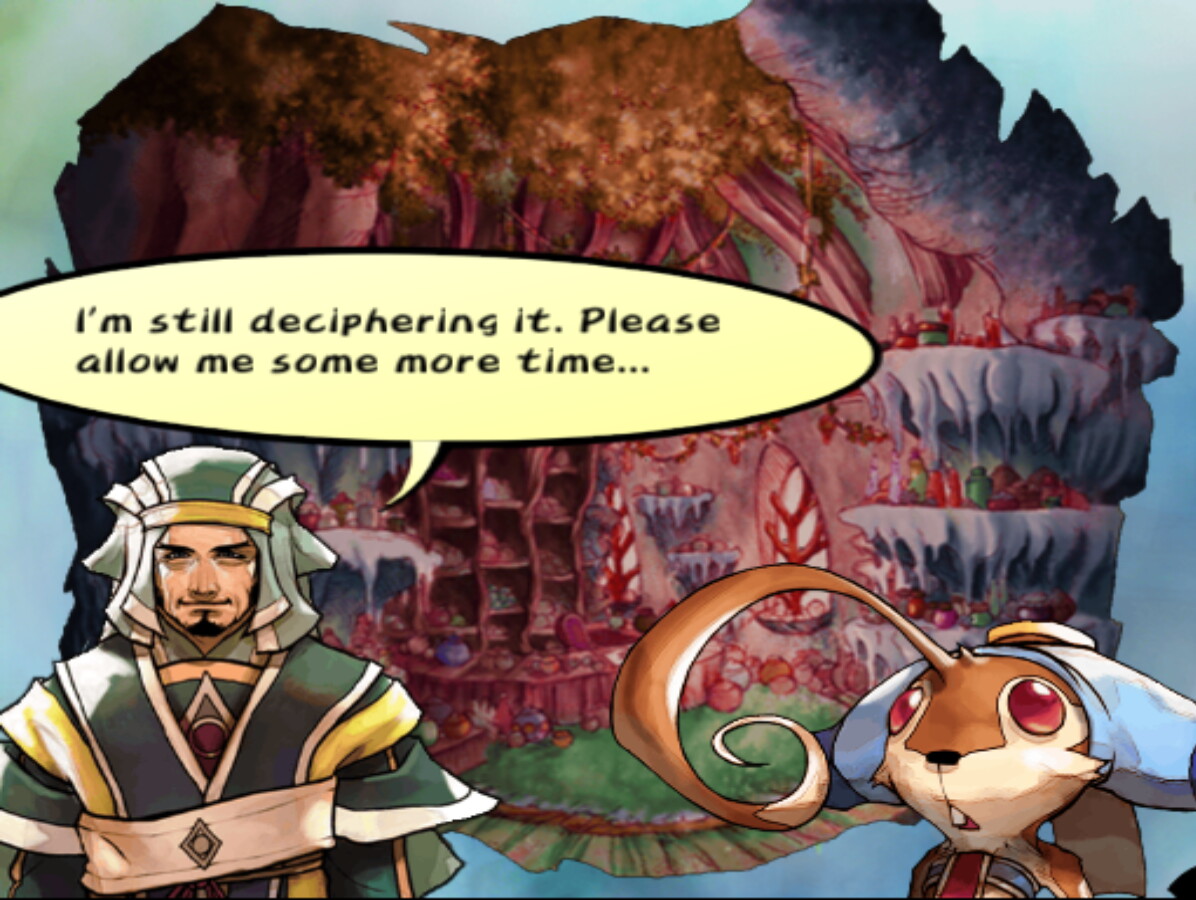 Yun still asks for more time if we go to see him, so it looks like we have to go on another adventure.
We take on Bottom of the Dry Well where we have to go confirm there is a dead body of a wizard, and report back, in only 40 turns!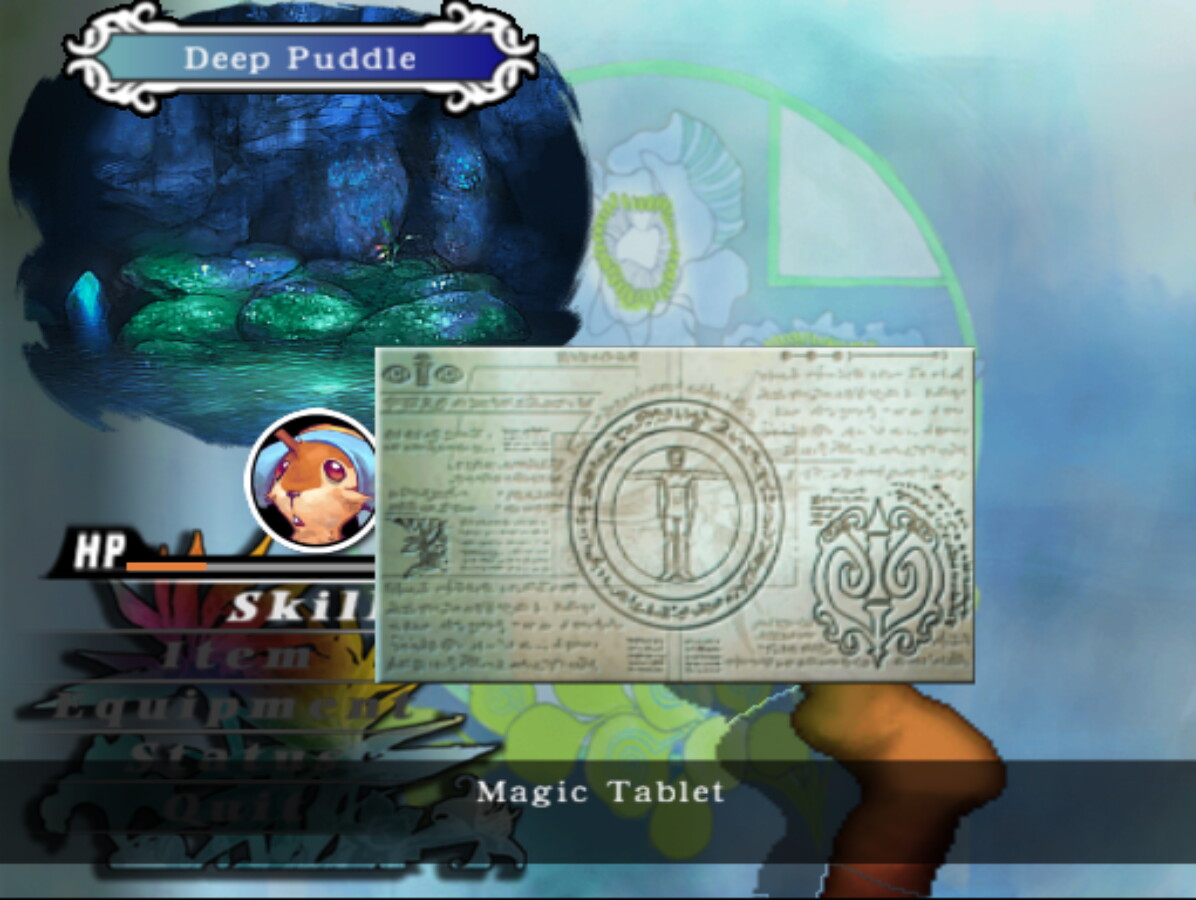 There are some places to use Swimming down here, so we get some practice with Armic. And in the north, we're able to find a magic tablet just lying on the ground!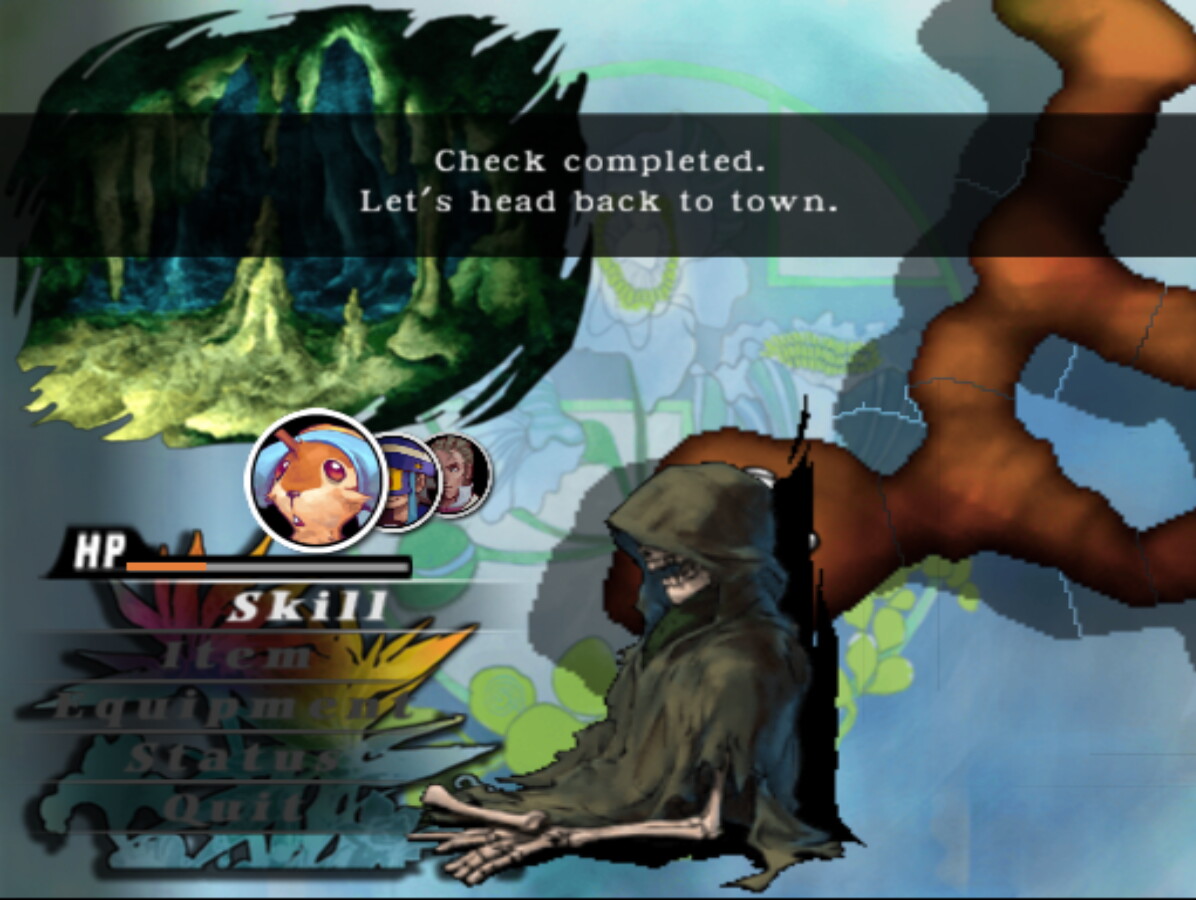 With only 40 turns, the adventure has to be short and easy. We find the body and head back to the ladder to complete the adventure. Notably, Norff got Quick-Fix L2 here, so now we can repair our weapons, which is good, because most of them were about to break, and we still can't access a blacksmith.
Yun still seems to have not deciphered part of the tablet, though.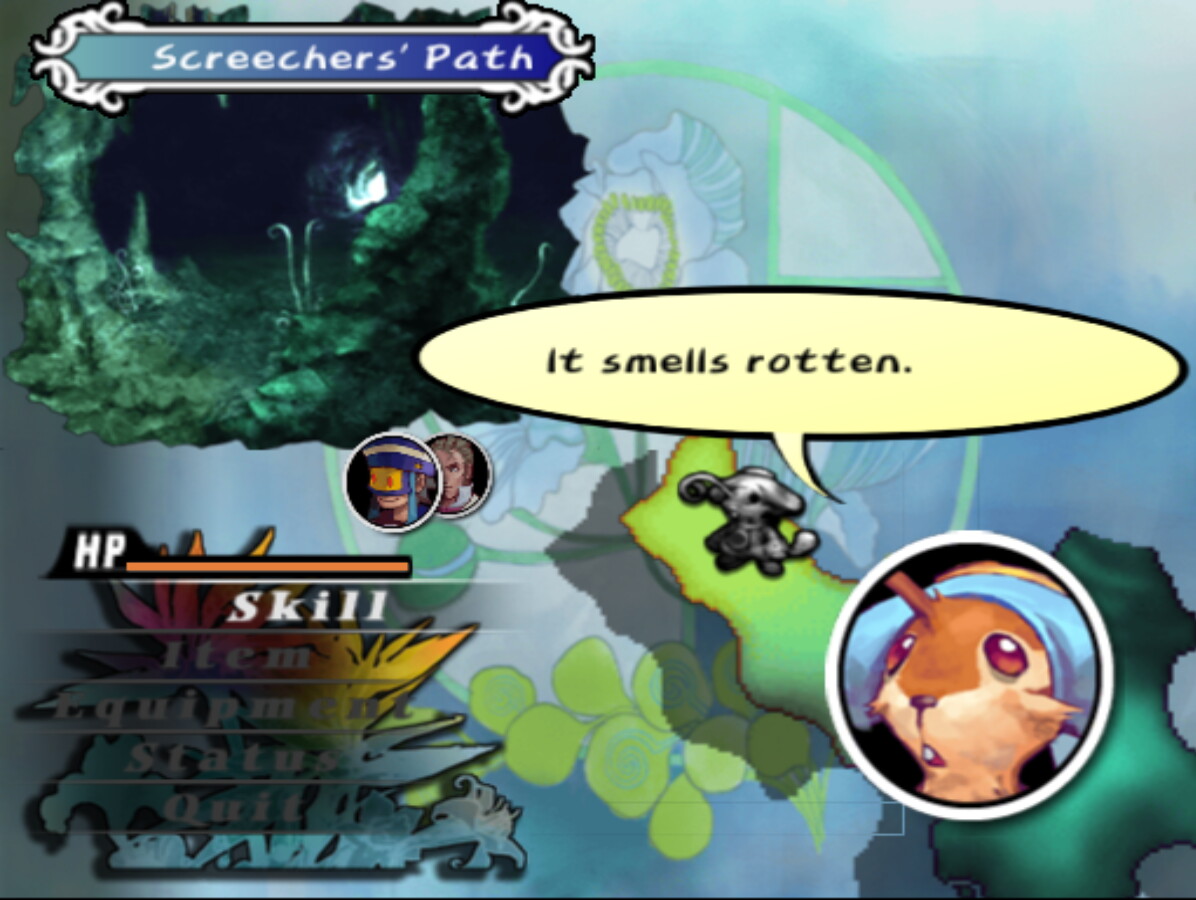 So next, we head to the Caves of the Undead again for Scared Knight. This is the adventure where the necrophobe lost his sword to an Undead and we have to get it back.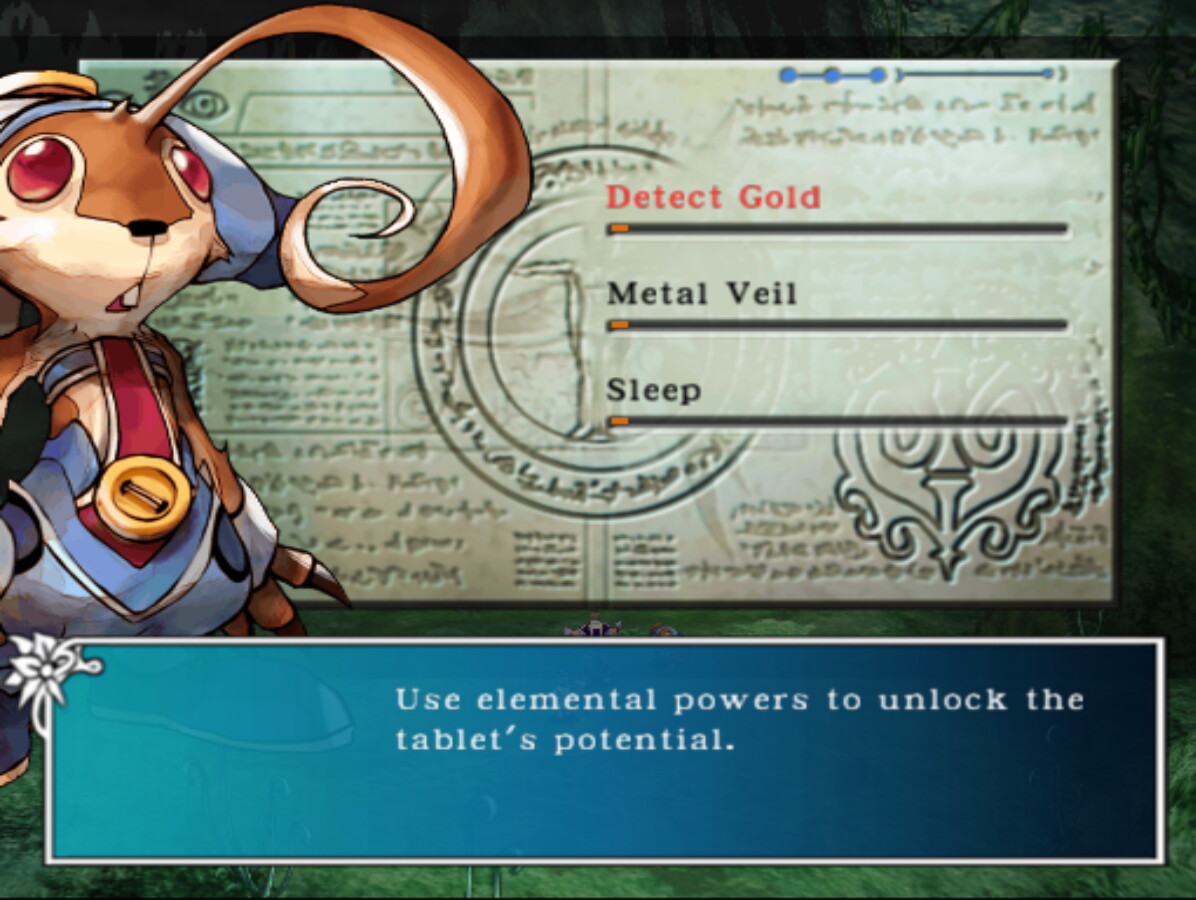 The tablet we got at the end of the last adventure was a Metal Artist's Tablet L2, which is pretty nice. Armic can make the best use of it now, plus it also has some nice support abilities on it like Purify and Sleep which are always useful.
The Bestial Staff made of Topaz that Armic started with allows anyone to use Boulder, so he can use that to 'practice' magic in battle and learn from the tablet. Plus once he deciphers Sleep, he'll be able to use that from the staff, as well, since it's an Earth art.
The adventure ends with an assault by a bunch of skeletons, one of which is apparently holding the sword we came to retrieve. They seem intimidating, but each of them had a decent chance of losing their single LP from a simple Sinker.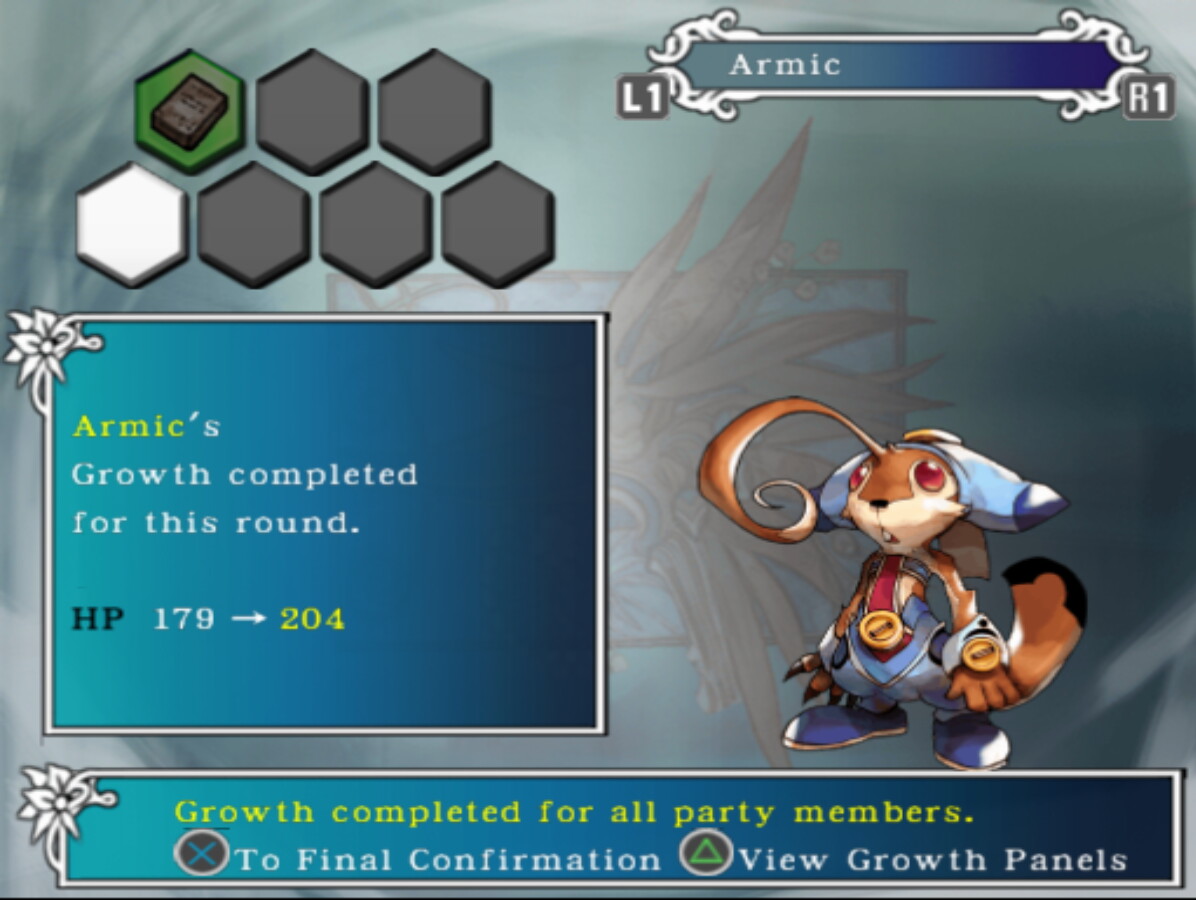 Afterward, Armic's HP finally broke 200! He's catching up to the others in his durability.
But Yun still seems to be deciphering the tablet. I'm not sure what exactly it takes to make this continue -- maybe it's like Kurt's scenario and I have to clear a certain number of subadventures? Our selection is very limited, though, and we're already getting close to running out.
Or maybe I have to get a certain number of items from the list? I mean, the game designer's note did say that item collection is the purpose of his game, not adventures...
Either way, stay tuned for more Armic fun in the future!
---